The Witcher's Anya Chalotra Was Drawn To Yennefer's Internal Battle When She Took On The Role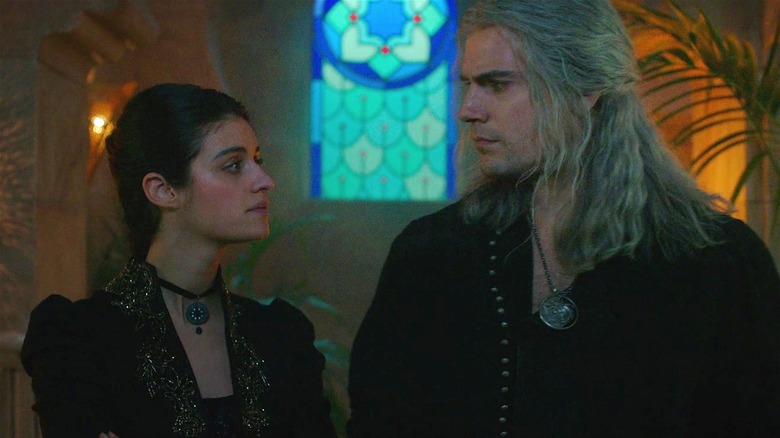 Netflix
Netflix's "The Witcher" features a fresh and diverse cast, lifting up many up-and-coming actors into major roles — from Freya Allen as young Ciri to Joey Batey as the bard Jaskier. One such breakout star is Anya Chalotra, whose portrayal of the fan-favorite character of Yennefer of Vengerburg has made her a recognizable face for thousands of fans. The actor has emphasized in several interviews how thankful she is for the ongoing experience of playing Yennefer and the opportunities that being cast has provided her. According to Chalotra, she did not have a clear idea of how big "The Witcher" was when she accepted the role, as it was not the fandom's popularity that incited her to take on the challenge (via Vogue). 
In fact, the fantasy franchise's reputation didn't play a factor in impelling Chalotra to secure the role at all. While outgoing lead star Henry Cavill has made his obsession with "The Witcher" source material prior to joining the show well-known, Chalotra had her own reasons for being drawn to Yennefer and to the world created by Andrzej Sapkowski in the first place. 
Yennefer's inner struggle was compelling to Chalotra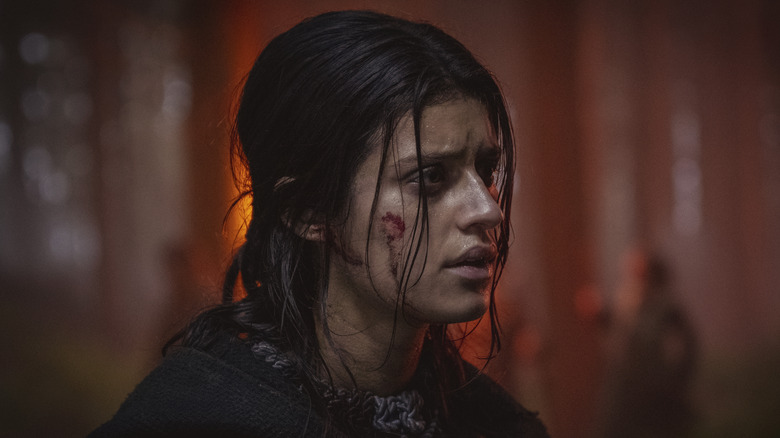 Jay Maidment/Netflix
When questioned about it by W Magazine, Anya Chalotra revealed that what captivated her about the sorceress Yennefter was her internal complexity.
"What's going on inside for her, this battle that she has inside her definitely drew me to the character and still draws me to the character," Chalotra said. "I don't think that'll ever end. I don't think that ends in anyone, because the world's always changing and new things arise from certain different situations, or new situations. That is the core of her. What's going on inside is definitely the most exciting part, because she's full of so much emotion. And it'll be an ongoing journey to unpack that."
Undoubtedly, Chalotra has soulfully played Yennefer, bringing to light just how complex her inner workings are. A "The Witcher" fan and Reddit user went back on some of the negative things they originally said about Netflix's depiction of Yennefer as they began seeing intricacy that lied beneath the surface: "I see now that behind that facade of arrogance, conceit and rudeness is a hurt, scared but loving woman that would give up anything for those she loves."
Even if bearing slight differences compared to the books and games, Chalotra's nuanced performance of Yennefer makes her a fascinating character to watch grow and develop on screen. More of the sorceress's complicated internal struggles were shown in Season 2 when she was made to choose between her own selfish desires and protecting the people she cares about. Fans are certainly looking forward to what the upcoming Season 3 may reveal about the characters and her enigmatic inner world.