The Witcher's Anya Chalotra Doesn't Think Drama School Helped Prepare Her For The Role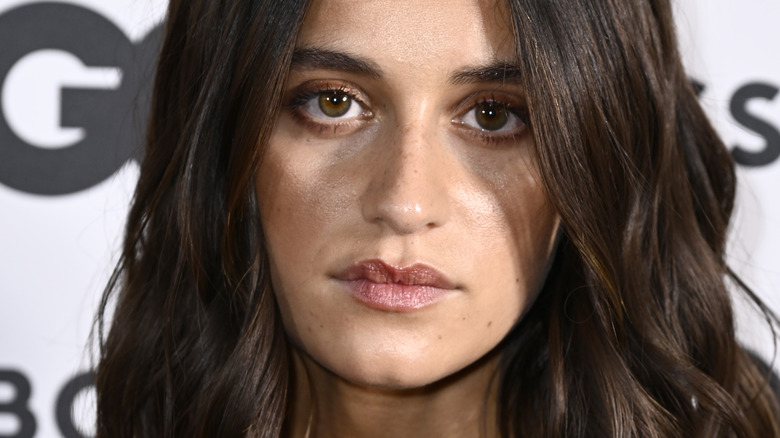 Gareth Cattermole/Getty Images
With the 2019 premiere of "The Witcher," Netflix took Andrzej Sapkowski's ground-breaking fantasy book series — and equally as popular video games series from CD Projekt Red — and introduced it to general audiences. 
While Henry Cavill is undoubtedly the biggest name on the show, "The Witcher" also introduced actors like Freya Allan, Anya Chalotra, and Joey Batey to mainstream audiences. All three received praise for their performances as Ciri, Yennefer, and Jaskier, but Chalotra quickly became arguably the standout of the series. On the show, Chalotra plays Yennefer, a powerful witch and love interest of Geralt (Cavill) who struggles to come to grips with her identity, giving the actor a particularly juicy role to play. 
Before her casting on "The Witcher," Chalotra was a young actor trying to make a name for herself. She began her career at drama school and developed a background in theater. After a few roles, she landed a spot on "The Witcher" and quickly made waves. Interestingly, she doesn't think her theater education did much to prepare her for the role in the Netflix series.
Nothing could prepare Chalotra for filming The Witcher
Anya Chalotra had a pretty impressive background before her time as Yennefer on "The Witcher." She attended the London Academy of Music and Dramatic Arts and studied at the Guildhall School of Music and Drama, but none of that prepared her for what filming the Netflix series would be like. During an interview with The Face, Chalotra reflected on how filming "The Witcher" was unlike anything she had previously experienced.
"It didn't at all," Chalotra said when asked if drama school prepared her to play Yennefer. "I feel like being classically trained did teach me about the etiquette of theatre and how to work with a group of people for years of my life. I felt nurtured and supported by my tutors. It was a safe space and I got to know more about myself in an environment which really supports acting. But when it came to 'The Witcher,' I learned on the job. It was a baptism of fire. I never could have understood [the challenge of it] – even my first job on TV was nothing like what 'The Witcher' has been."
In the same interview, Chalotra said that filming was easier when the cast and crew returned for Season 2, citing her confidence as the primary reason. In Season 1, the actor revealed, she left everything on the court, putting all of her emotion and vulnerability into her performance. She believes she proved herself with Season 1, so future seasons will allow her to focus on the present rather than feeling the need to meet certain standards.