The Untold Truth Of Anya Chalotra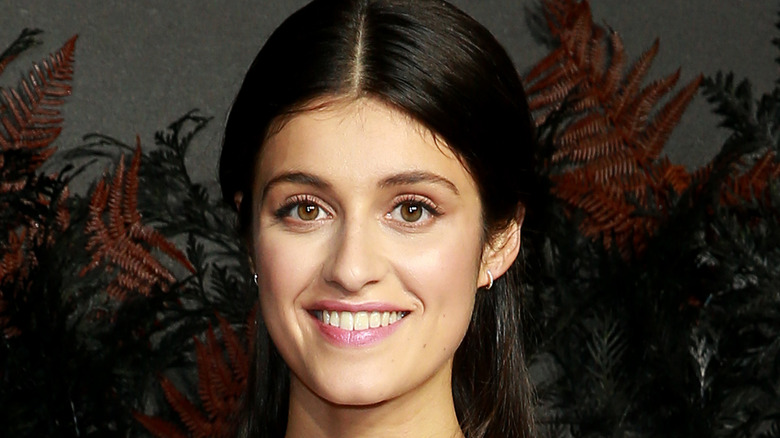 Cubankite/Shutterstock
The whole world has dirt on Anya Chalotra. We're kidding — mostly. You see, Chalotra, who plays Yennefer of Vengerberg on the hit Netflix series "The Witcher," has admitted to making off with a certain souvenir after filming Season 1. "I did take one of the dresses from there," she told "Entertainment Tonight," much to the surprise of co-star Freya Allan, who plays Ciri on the show. Really, who could blame her? Yennefer does wear some fantastic outfits.
Given Chalotra's role in making "The Witcher" a smash — 76 million member households watched Season 1 within four weeks of its debut (per The Hollywood Reporter) — she likely need not fear repercussions. In fact, the entire world has become full of possibility for Chalotra in the wake of the show's success. With "The Witcher" achieving new heights of popularity and a plethora of fresh opportunities popping up for the esteemed actress, there's never been a better time to explore the untold truth of Anya Chalotra.
She didn't expect to land the part of Yennefer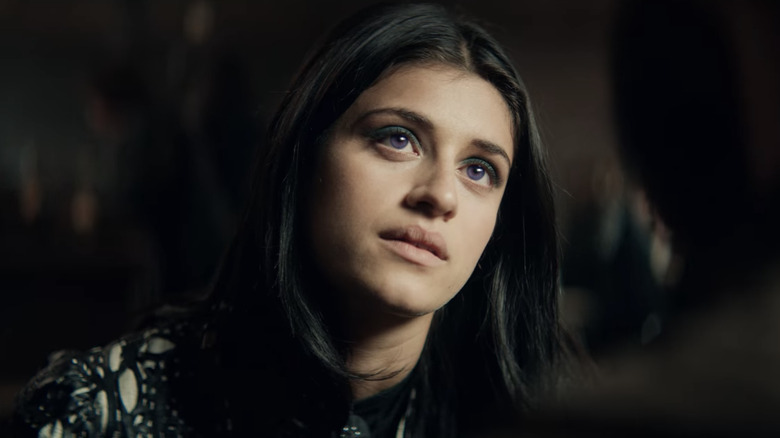 Netflix
It says a great deal about Chalotra's acting skills that she was one of the first people cast on "The Witcher." Not Graham McTavish ("Outlander," "The Hobbit"). Not Simon Callow ("Four Weddings and a Funeral," "Shakespeare in Love"). Nope — Anya Chalotra came before them all.
Yet Chalotra didn't figure she was a shoe-in. When she learned she'd snagged the part, Chalotra recalled, "I think I swore down the phone at my agents. I couldn't quite believe I got the role. But I didn't really feel like I was right for this part when I read the brief, only to discover that there are so many similarities between us."
Unlike Cavill, a superfan of the "Witcher" books and video games, Chalotra says she avoided drawing on the source material. This approach did not keep her from being awestruck on the job. "I've never seen sets like it," she told Glamour. "I've never been in a production with this much money behind it. It supported our ambition, and everything came to life in front of you."
She's worked beside big names before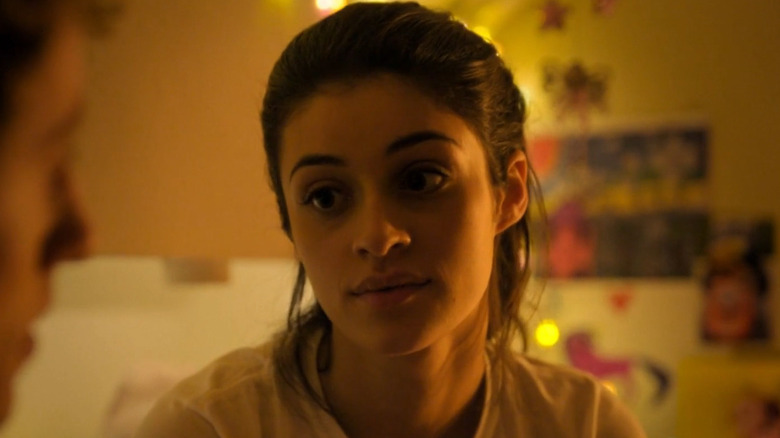 BBC One
Consider, for a moment, two actors: Sarah Michelle Gellar on "Buffy the Vampire Slayer" and Emilia Clarke on "Game of Thrones." Both used popular fantasy franchises to turn themselves into household names. Could Chalotra blaze a similar trail with her fame from "The Witcher"? It's distinctly possible — especially since she's already accustomed to being around star power.
Chalotra's first notable screen role was Jennifer Ashman on the BBC series "Wanderlust," which stars the uber-talented Toni Collette. Jennifer initially seems cold, but her warmth wins out as the show progresses. Chalotra followed that up with a role on the mystery miniseries "The ABC Murders," which also features John Malkovich. Her character, Lily Marbury, shows a talent for detective work.
These experiences likely prepared Chalotra for acting alongside bonafide movie star Henry Cavill. Two other things helped as well: Their characters don't cross paths regularly in Season 1, and performing in a fantasy series changes the dynamic. "Every time I saw Henry, he was in a white wig, and actually for me, when he wasn't Geralt ... I was shocked at what he looked like," she told "Entertainment Tonight," laughing.
Now, if only she could shake her fear of spoilers. "I was terrified at the beginning," she told Glamour. "The word 'spoiler' now doesn't scare me as much ... Before I was so scared because the way Netflix prep you, especially for a show like this in its first season, the reaction has been huge."
Yennefer is a very physical performance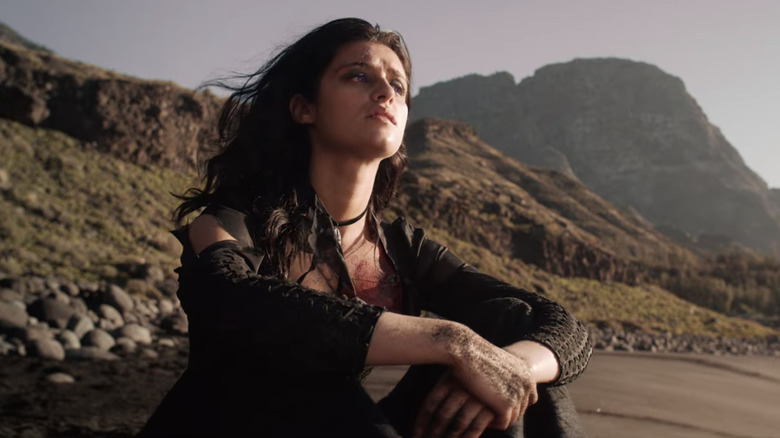 Netflix
A good actor must do more than simply recite lines, and an action-heavy series such as "The Witcher" requires considerable physical endurance. One scene in particular required Chalotra to trudge through waves to reach safety on a beach, toting the baby her character is protecting. "We were in the [Canary Islands] and I was in the sea, and I had to get out of the sea, and that was the hardest thing I've ever done because of the tide," she revealed in a Netflix interview. It wasn't a total slog, though: "The current was so big, but it was my favorite. I did it again and again and again."
When it comes to filming battle scenes, Chalotra came away from Season 1 with just one complaint: She wanted more. "I loved it, absolutely loved it," she told "Entertainment Tonight." "I wanted more training and I wish we had more time to do [action scenes.]"
Chalotra engages other senses in the process of bringing Yennefer to life as well. When asked how she gets into character, she replied, "I had the lilac and gooseberry perfume [that Yennefer wears] that I put on before I walked out. I would make sure I walked as my character, and breathed her, in a way. I'd make sure my voice was more grounded for the Yennefer that's transformed."
Yennefer's looks take a physical toll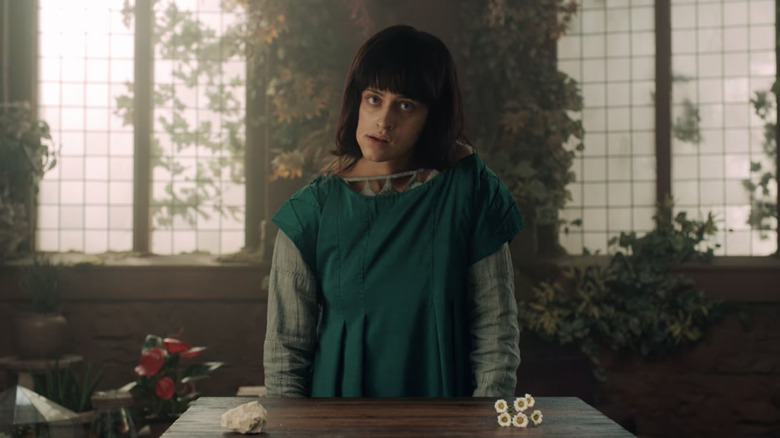 Netflix
Henry Cavill should consider himself lucky Geralt looks pretty much the same in every scene he's in. Yennefer, in contrast, undergoes a dramatic transformation in Season 1. Yennefer was born with a twisted spine and some degree of facial paralysis. It took serious time to fit Chalotra with the prosthetics needed to play Yennefer at this point in her life — and they had unexpected side effects.
"I had a trapped nerve in my back that I had to get massaged out after playing her for so long," she told Metro.co.uk. "It was very uncomfortable." This agony did prove useful, however: "[The pain] only ever aided my performance; as much as it was uncomfortable."
Yennefer turns to magic to secure conventional beauty. But even acting in the character's post-transformation costumes posed difficulties. "It was very physically demanding to be in a corset and have to perform certain stunts," Charlotra admitted. "It was really difficult. But, every time I went to a fitting, I was blown away by the thought that was behind each outfit."
She can roll with the punches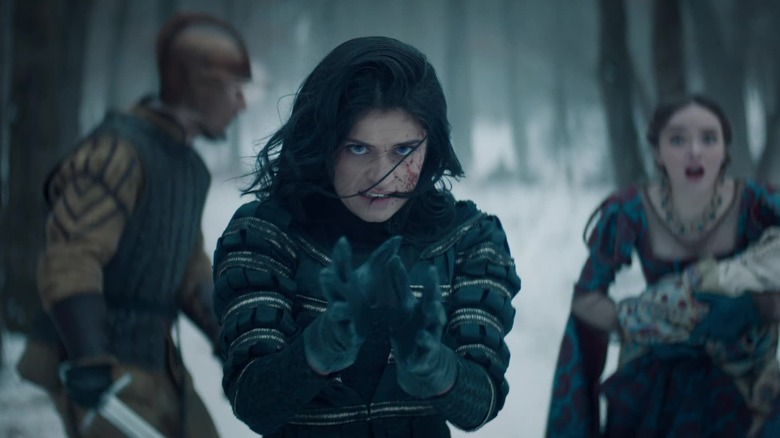 Netflix
Chalotra never loses sight of how much meticulous work goes into making "The Witcher" — or the toll it takes on the cast and crew. While filming a scene in which Yennefer escorts Queen Kalis (Isobel Laidler) and her child, Chalotra and Laidler spent a significant amount of time in a carriage during the Budapest winter. "I remember it was freezing outside ... and the crew had to stand there for ages while we filmed the scene," she recounted in a Netflix interview. "And we were cold in the carriage as well, so I can't imagine what it was like outside."
Meanwhile, the baby they hoped would co-star in the scene would not stop crying. They had to go with Plan B, a doll that lacked a real baby's weight. Filming this moment was made even more difficult by the fact that Chalotra and Laidler had to react to knives puncturing the carriage by following the director's shouted commands. Because the blades were CGI, this didn't always go smoothly. "It was actually really hard to get the timing right with both of us," she recalled. "I remember we both looked different ways to begin with — it was so funny."
From roach hounds to zombies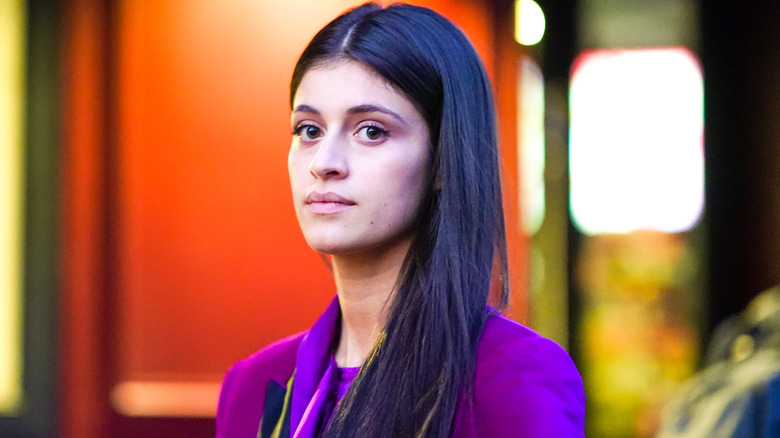 Edward Berthelot/Getty Images
As if fending off roach hounds, hordes of soldiers, and magical monsters weren't enough, Chalotra now has to deal with zombies. This time, however, her character is a cartoon. Chalotra will play Lucilia in "Army of the Dead: Lost Vegas," an animated prequel to Zack Snyder's 2021 zombie flick, "Army of the Dead."
Plenty of other recognizable names are attached to the series, including Dave Bautista and Tig Notaro, who both starred in the movie, as well as Christian Slater, Vanessa Hudgens, Harry Lennix, Joe Manganiello and Jena Malone. Though this production will certainly take her career to new places, it won't be Chalotra's first experience with voice acting: In 2019, she provided the voice for Robin Loxley, a gender-swapped Robin Hood, on "Sherwood." An animated take on the classic tale, "Sherwood" transplants its characters into a cyberpunk future where Robin's crusade has never been more necessary.
She's a hit in the podcast universe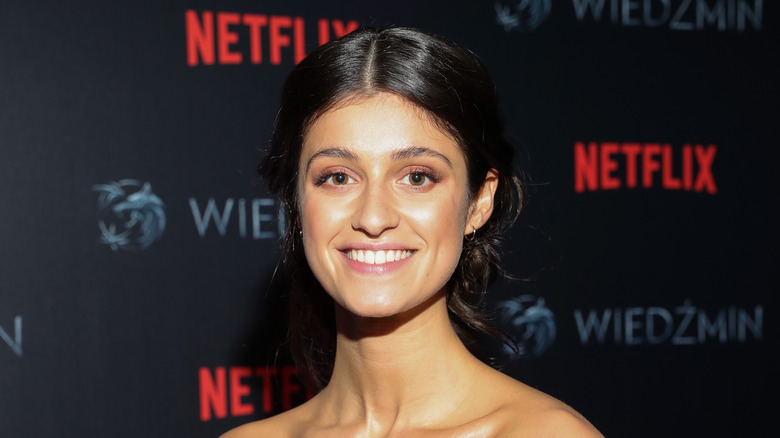 Andreas Rentz/Getty Images
Could Chance Perdomo have set the bar any higher for the BBC Sounds podcast "The Cipher"? "It's a little bit of 'Doctor Who,' a little bit of 'Stranger Things,' and I would roll some of Marvel's 'Avengers' in there, too," the actor told Bustle before it dropped. That's a heck of a trifecta, but "Cipher" fans argue the thrilling series lives up to these big names.
"The Cipher," which stars Perdomo and Chalotra, follows a teenage girl named Sabrina who's brilliant at solving puzzles. She finds herself involved in a murder mystery, and, before long, something much bigger. It debuted in December 2020, and by February 2021, it had taken the top spot on iTunes' drama chart (per SYFY).
Chalotra has found the jump from screen to audio incredibly informative. "TV to audio, I actually find that my work alongside recording is always better," she told Bustle. "Because you have to be really specific and detailed in your voice, and you really have to think the thought because you can hear it in your voice. I've really learnt a lot from recording, and I definitely take all the skills I've learnt from recording into TV, to theatre, to everything."
She has no time for toxicity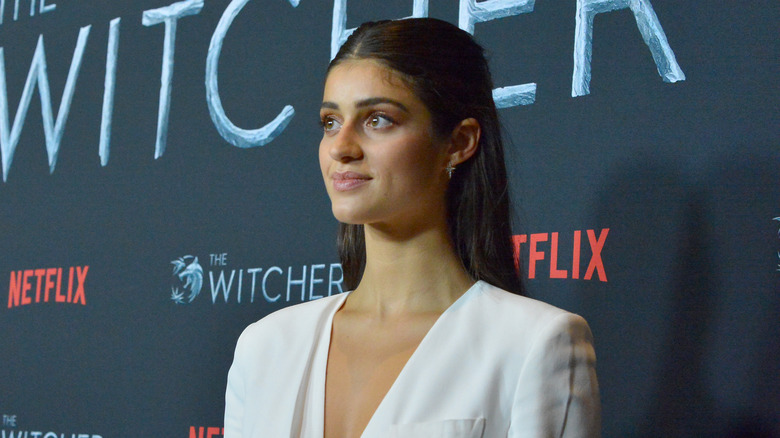 Charley Gallay/Getty Images
People can be brutal, especially when they hide behind a keyboard. Just ask "Star Wars" stars John Boyega and Kelly Marie Tran, who both weathered bigoted abuse from the worst sort of online trolls. Eventually, Tran decided to quit social media altogether (via ET).
Chalotra, who is of Indian descent, experienced similar harassment when she was cast on "The Witcher." Her solution? She stayed away from Twitter and Instagram for eight months while Season 1 was filmed. "When I got the part, the fans got a hold of the news pretty quickly," she told Vogue. "I started getting a lot of attention, which was both negative and positive." In response, she shuttered her social media accounts. "I wanted my journey to be very different," Chalotra explained. "I wanted to allow the character to evolve organically, without any pressure, and I know that the only way to do that was to shut off my social media."