DC Studios Eyeing James Mangold To Direct Swamp Thing (& Why His Superhero History Makes Him The Right Choice)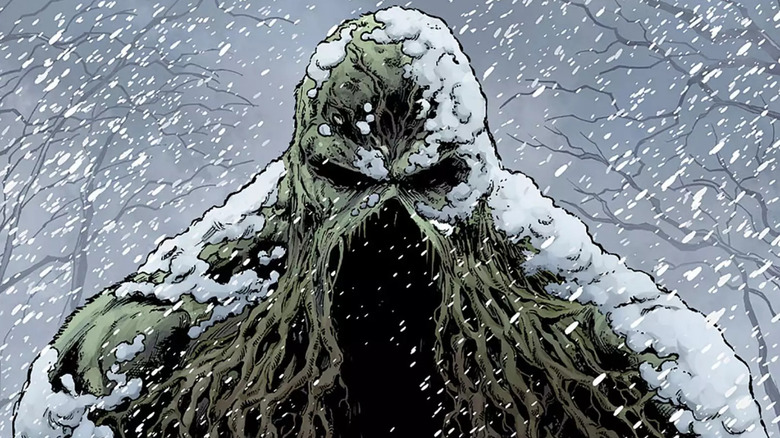 DC Comics
Tuesday's announcement of the next chapter in the DC Universe already has people talking. Historically, the DCEU has struggled to gain its footing — especially compared to its rival Marvel Cinematic Universe — both in terms of box office and quality of storytelling. Now, with James Gunn and Peter Safran at the helm, DC Studios appear to be redoubling their efforts to firmly establish their properties in both film and television in the newly-titled DCU.
There is certainly reason to be skeptical. The bloodbath that David Zaslav unleashed in the wake of the Warner Bros. Discovery merger was essentially initiated at DC Studios when Zaslav's people announced they were permanently shelving the completed "Batgirl." And the decision to not move forward with Henry Cavill's Superman or Gal Gadot's Wonder Woman essentially puts DC's most recognizable faces on ice.
Nonetheless, there were indicators in 2022 that the world of DC superheroes was rapidly improving in quality and consistency (via CBR.com). Meanwhile, Gunn and Safran have announced an impressive and ambitious slate of film and TV properties to mark the next phase in the DC Universe over the next few years.
One of the projects Gunn teased was a familiar name: "Swamp Thing." And if Gunn and Safran get their pick for the director of that film, then there's plenty of reason to believe that property is in good hands.
James Mangold directed Logan ... enough said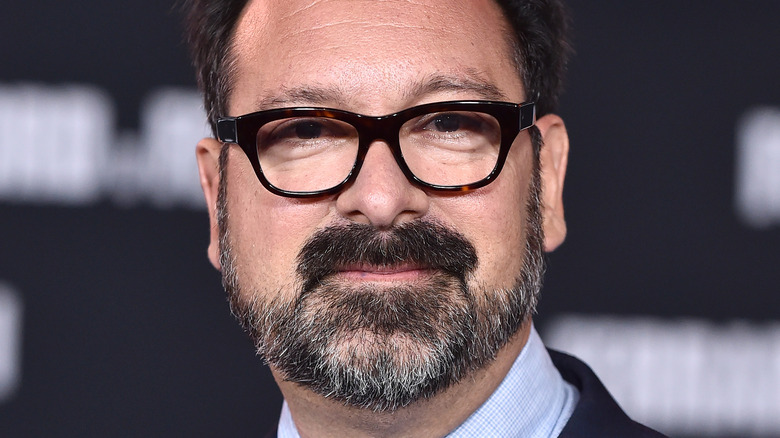 DFree/Shutterstock
The Hollywood Reporter reported today that DC Studios is currently in talks with James Mangold to direct "Swamp Thing." Mangold also cryptically tweeted a pic of the DC character and is reported to be a big fan. If James Gunn was telling us the truth when he said that "storytelling is always king" in the new DC universe, then signing on Mangold to direct "Swamp Thing" would be a perfect choice.
Mangold's resume certainly shows he has a solid grasp on genre fare. He directed 2007's excellent western "3:10 to Yuma." He wrote and sat in the director's chair for the upcoming "Indiana Jones and the Dial of Destiny." In the superhero genre, Mangold also directed 2013's better-than-average "The Wolverine." But Mangold's work also reveals a serious interest in the darker corners of the human psyche, specifically his writing and direction for both "Girl, Interrupted" and the 2005 June Carter and Johnny Cash biopic "Walk the Line."
Where those two sides of Mangold's experience come together, and where they show exactly why he would be such a perfect director for "Swamp Thing," is in the 2017 film "Logan." Mangold directed what was at the time the swan song for Hugh Jackman's Wolverine. It portrayed the legendary X-Man as old and weakening, his mutant healing powers finally fading. This was a Wolverine at long last facing his own mortality, his myriad demons, grasping for some form of redemption. Today it is regarded as one of the greatest superhero movies ever produced. 
"Swamp Thing" dives into similar murky waters. It is easily one of the darkest DC properties, as the titular creature questions whether he is human or not, protecting both humanity and the Earth's ecology. There is, quite bluntly, no better argument for Mangold to direct a "Swamp Thing" movie than the incredible achievement that is "Logan" — and fans have good reason to be excited.