Plans For Wonder Woman 3 Have Reportedly Been Scrapped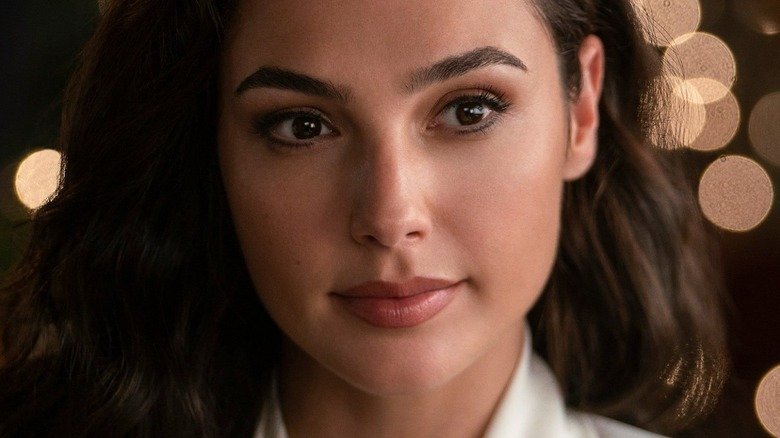 Warner Bros. Discovery/DC
In the wake of such critical failures as "Batman v. Superman: Dawn of Justice" and "Suicide Squad," fans of DC started to rapidly lose faith in Warner Bros. Despite being only a few installments into what was then the DC Extended Universe, the studio had already demonstrated a worrisome inability to keep their film quality consistent. Thankfully, 2017's "Wonder Woman" bucked this trend by offering moviegoers an engaging, visually interesting superhero story that critics and general audiences alike would come to agree was a triumph for the genre. For a moment, it seemed like the DCEU's quality was on the right track.
However, not only would the inability of Warner Bros. to maintain consistent quality across their DC releases once again rear its ugly head post-"Wonder Woman," but the "Wonder Woman" series would display this frustrating issue itself. In 2020, director Patty Jenkins and Diana of Themiscyra actress Gal Gadot reunited for "Wonder Woman 1984," a period piece focused on the Amazonian princess set in the '80s that calls back to the Richard Donner "Superman" era of comic book films. Sadly, unlike its predecessor, it struggled tremendously to win folks over, as evidenced by its numerous poor Rotten Tomatoes scores and reviews.
Even though "WW84" wound up becoming something of a misfire, Warner Bros. at one point planned to get the ball rolling on "Wonder Woman 3." Sadly for those hoping to see the "Wonder Woman" trilogy completed, plans have since changed.
Wonder Woman 3 reportedly doesn't fit the new vision for DC media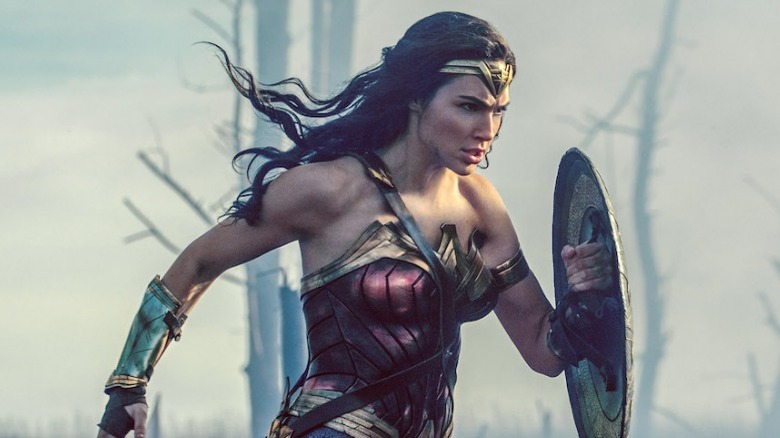 Warner Bros. Discovery/DC
As revealed on December 7, 2022 by The Hollywood Reporter, "Wonder Woman 3" is officially off the table at Warner Bros. Discovery. According to the publication, Patty Jenkins recently submitted a treatment she put together alongside co-writer Geoff Johns, only for them to find out that the feature is no longer on DC's release slate. The reason for this move? DC Studios heads James Gunn and Peter Safran, as well as Warner Bros. Pictures' Michael De Luca and Pamela Abdy all feel the threequel doesn't fit with the new direction the studio is taking with its DC Comics-based endeavors.
This announcement comes shortly after Gunn and Safran were selected to helm DC Studios, in hopes of keeping DC-related films and television programs cohesive and of the highest quality possible. The duo is set to meet with Warner Bros. Discovery CEO David Zaslav soon to work out the specifics of what the DC Universe will look like under their watchful eyes. "Wonder Woman 3" now joins the likes of fellow 2022 cancellations "Batgirl" and "The Wonder Twins" in the DC media graveyard, while such productions as "Shazam! Fury of the Gods," the ever-controversial "The Flash," and more remain intact.
Patty Jenkins and Gal Gadot's respective futures with DC are unclear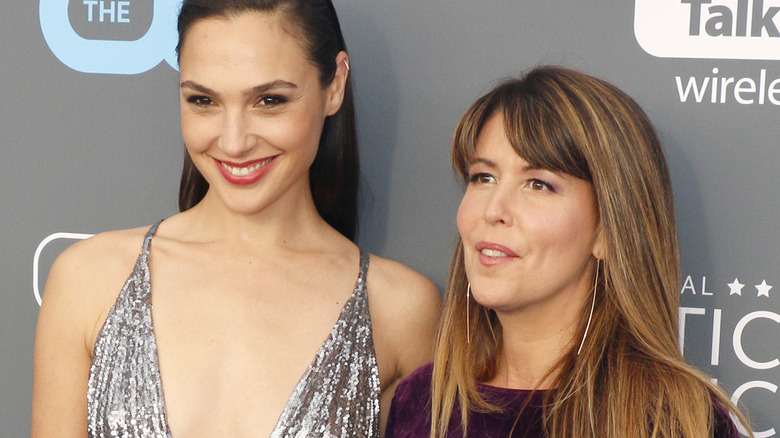 Tinseltown/Shutterstock
According to a Deadline report about new DC heads James Gunn and Peter Safran canceling "Wonder Woman 3," one anonymous source claimed that the door is open for director Patty Jenkins to submit plans for an entirely new "Wonder Woman" project, despite the cancellation of her threequel. Seemingly, then, Gunn and Safran have no issue with Jenkins, so much as they genuinely seem to be taking the DC film universe in a brand new direction.
Gal Gadot's future with DC, meanwhile, is murkier. On December 6, just prior to news of the "Wonder Woman" cancellation, Gadot tweeted about her longtime superhero role, concluding with, "Can't wait to share her next chapter with you." It's entirely possible, then, that Gadot's public insinuation that she would return as Wonder Woman played a part in DC Studios officially pulling the plug on the project to which she seems to be referring. Whether or not Gadot might remain a part of any future Jenkins "Wonder Woman" project, or even a part the DC cinematic universe moving forward, is therefore nebulous for the time being.
Perhaps someday we'll see Patty Jenkins and Gal Gadot's "Wonder Woman" trilogy completed, but for now it's in the bin.