Freya Allan Compared The First Day Of Filming The Witcher Season 2 To Christmas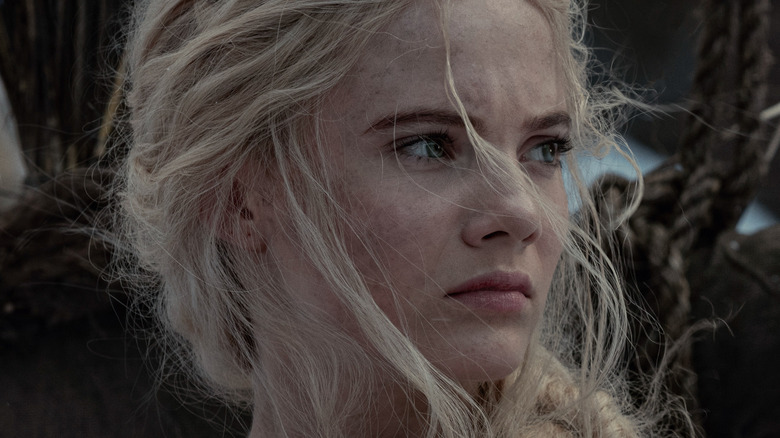 Jay Maidment/Netflix
It can be argued that "Game of Thrones" opened a door for darker fantasy shows on the small screen that really wasn't there before. The highly successful epic, gritty fantasy from HBO was based on the "A Song of Ice and Fire" series by George R.R. Martin and featured brutal violence and a smorgasbord of jaw-dropping twists that kept audiences coming back for more.
Naturally, this opened the door for series like Netflix's "The Witcher," based on a series of fantasy books by Andrzej Sapkowski and popularized by a video game franchise of the same name. The show follows the titular warrior, a lone wolf and monster hunter who is as deadly with a spell or a quip as he is with his sword. Of course, Geralt of Rivia (Henry Cavill) is forced to soften some when he finds himself caring for and training the young princess-turned-warrior, Ciri (Freya Allan).
Allan was much more at home in her role as Ciri in the second season of "The Witcher," which debuted in December of 2021. In fact, the actor compared her first day being back on the set with opening up a stack of presents at the most wonderful time of the year.
Allan says it was like waking up to Christmas morning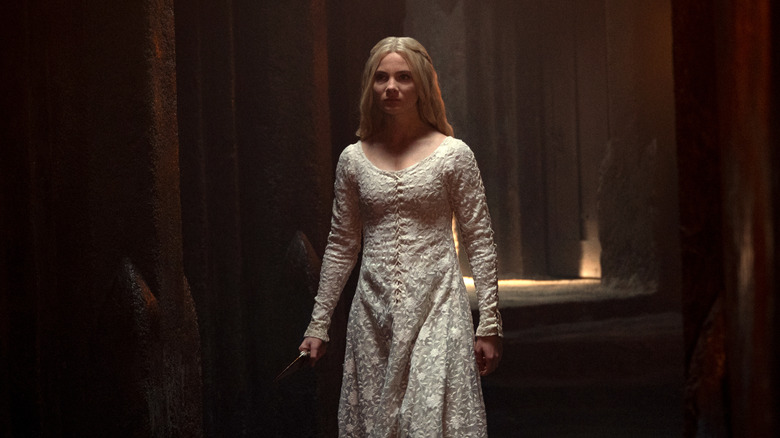 Susie Allnutt/Netflix
Freya Allan joined Anya Chalotra, who plays Yennefer, to speak with Stream Wars about their experience working on "The Witcher," and the performer could barely contain her enthusiasm when it came to describing what it felt like to return to the set of the series for Season 2 of the dark fantasy drama.
"I was just so excited. It was like Christmas Day," Allan said. "Honestly, I couldn't sleep the night before. I'm pretty sure I got about four hours [of] sleep," the performer went on, with Chalotra seeming to admire her eagerness. " I was so excited."
Being that "The Witcher" is by far Allan's most high-profile work to date, it definitely makes sense that the young actor would be excited to return to the role. Furthermore, it would seem that critics were much happier with Season 2 of the series, as it spiked from a solid 68% for the first season to an impressive 95% on Rotten Tomatoes for its second run.
While Allan's joy will no doubt be tempered as she says goodbye to her long-time co-star Henry Cavill in Season 3 of "The Witcher," the series is planning to continue nonetheless in Season 4, with Liam Hemsworth taking over for Cavill in the lead role.