The First Thing The Witcher's Freya Allan Did After Getting Cast Was Finish Her Homework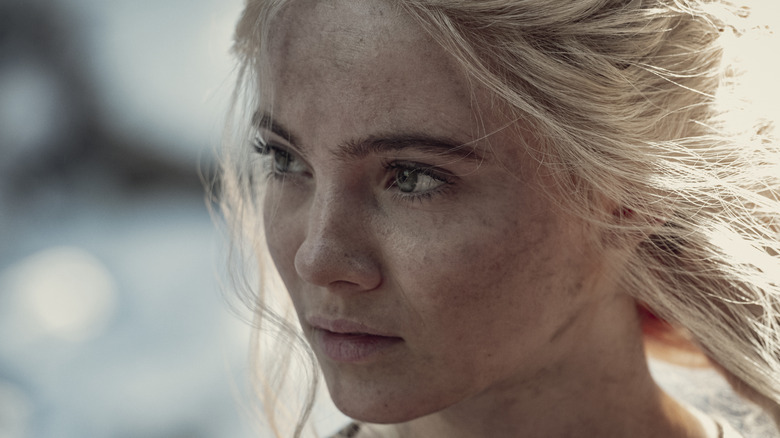 Jay Maidment/Netflix
"The Witcher" franchise seems to be in a bit of a tough spot at the moment. First, we got the news that Henry Cavill, who plays the titular role of Geralt of Rivia, would be exiting the series after the upcoming third season of the dark fantasy show. Then came the downright brutal fan and critical response to the recent spin-off, "The Witcher: Blood Origin." Netflix's big fantasy franchise currently appears to be on somewhat unstable footing.
While Liam Hemsworth is stepping in to take over for Cavill as Geralt starting with "The Witcher" Season 4, other performers aren't going anywhere. That includes Freya Allan, who plays the central character Ciri, the crown princess of Cintra.
Though the coveted "The Witcher" role could easily be seen as a life-changing moment for any young actor lucky enough to land it, Allan's approach to receiving the news was surprisingly pragmatic, especially for someone of her age.
Freya Allan was excited but she also tried to stay grounded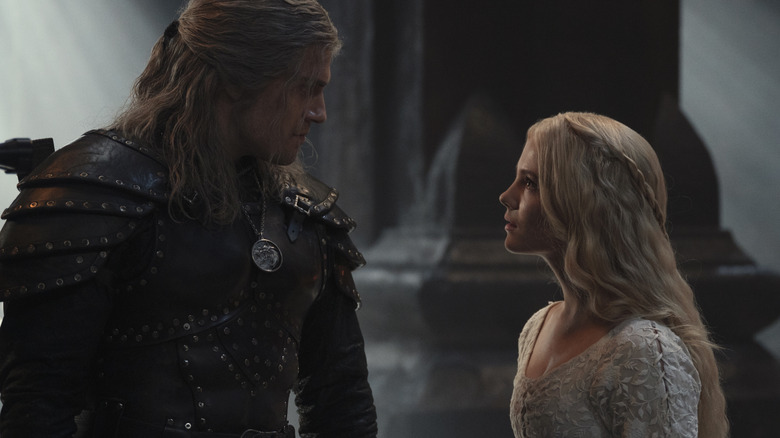 Susie Allnutt/Netflix
Freya Allan plays one of the three central roles in "The Witcher." As the princess-turned-warrior Ciri — who is a major character in "The Witcher" books and video games as well — she is taken under the wing of Geralt of Rivia and becomes something of a protégé and surrogate daughter to him over time. With such a meaty role in her lap, you might expect Allan must have been overjoyed to land the job.
Instead, the actor played it cool when she got the news that she had been cast as Ciri. "'OMG! I have an essay due tomorrow,'" Allan recalled to Marriska Fernandes, when asked what she first did after she found out. "I was excited for [the role], and then I went straight back to normal life. I was like, 'But I got homework tomorrow!'"
While many young actors consider leaving school behind to pursue acting full-time, it doesn't sound like that was on Allan's mind when she got her part in "The Witcher." All the same, it's pretty clear that the now 21-year-old took the role of Ciri very seriously.
"[The] first thing I did [that was] to do with the show was [...] I went out and bought 'Blood of Elves' and read it in about two days because I was just so excited," Allan added. Given the fan reaction to Allan's take on Ciri, it seems like she was absolutely a great fit for the part.