Rust Assistant Director Contradicts Others' Recollection Of On-Set Shooting Events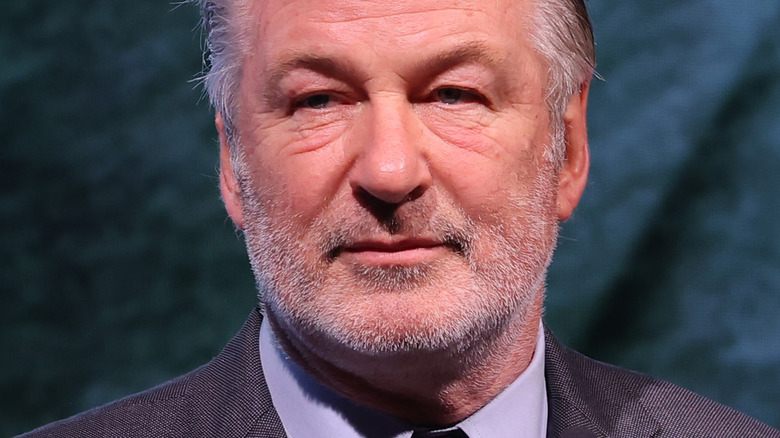 Mike Coppola/Getty Images
The assistant director for "Rust" claims in a December 2022 deposition that nobody is responsible for Halyna Hutchins' devastating shooting death and that he never actually handed the gun used to Alec Baldwin — nor did he yell "cold gun" like reports have been claiming. This not only contradicts what Baldwin and armorer Hannah Gutierrez-Reed have been saying about the October 2021 shooting incident and other eyewitnesses as well.
"I don't have any recollection of me saying that," David Halls told attorneys from the New Mexico Occupational Health and Safety Bureau in a December 13 deposition, which was obtained by Variety. "I have recollections of Hannah saying it," Halls said, regarding the reports that he told Baldwin the firearm was "cold," aka safe to use.
Baldwin and Gutierrez Reed have both been hit with involuntary manslaughter charges in relation to Hutchins' death, which is being brought by the Santa Fe District Attorney's Office. Halls has agreed to a plea deal for negligent use of a deadly weapon that will allow him to get a suspended sentence and probation in exchange for testimony against Baldwin and Gutierrez Reed. According to prosecutors, the district attorney's office is well aware of Halls' conflicting statements and stands by their case. "We are confident that there is more than enough evidence to demonstrate negligence and to secure justice for Halyna Hutchins," said spokeswoman Heather Brewer (via Variety). But still, why so many contradictions and conflicting stories? What version of Halls will we see in court? Because if what he's saying in his deposition is true, it changes everything completely. 
Halls insists that it was Gutierrez-Reed making all the firearm decisions and handling the gun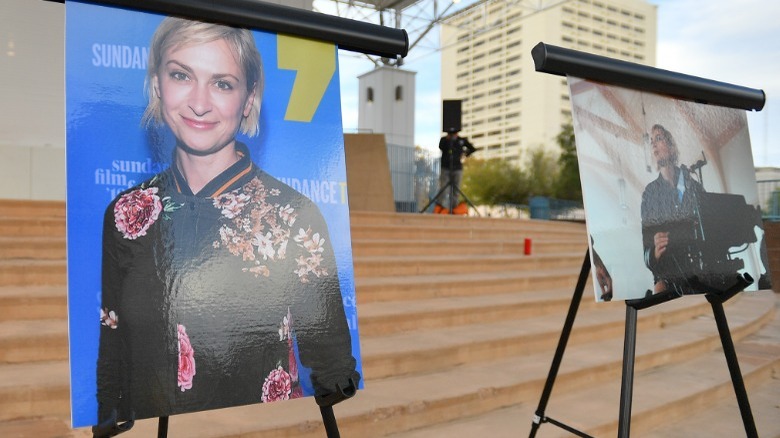 Sam Wasson/Getty Images
In his December deposition, David Halls allegedly never gave Alec Baldwin the Colt .45 used in the "Rust" shooting. Instead, Halls claims that armorer Hannah Gutierrez-Reed came into the church where they were filming and told him that she loaded the pistol with dummy rounds. She had initially entered the building with the gun empty and shown it to Halls, per the deposition, but later decided to load it with dummy rounds for a more realistic shot.
"Because it was such a tight shot of this revolver, I think Hannah made a creative decision that, you know, dummy rounds should be in there to make sure that the gun looks like it's loaded," Halls testified (via Variety). Gutierrez-Reed allegedly put three or four rounds into the cylinder and gave the pistol back to Baldwin. The only time Halls ever handled the gun, according to his deposition, was when Baldwin was adjusting his shoulder holster and asked Halls to hold it for him. "That's the one time I held the gun," he said. Halls told New Mexico Occupational Health and Safety Bureau lawyers that, looking back, he wishes he would have asked Gutierrez-Reed to load the dummy rounds in front of him. Halls claimed that he had "no idea" how a live round could have gotten on to the "Rust" set. "It was unfathomable that there could ever be a live round of ammunition on a film set," he said.
Halls' story may sound believable to some, but it's completely different from what others have been saying, including Baldwin, Gutierrez-Reed, and even director Joel Souza, which has defense lawyers licking their chops.
Halls' story appears to be littered with discrepancies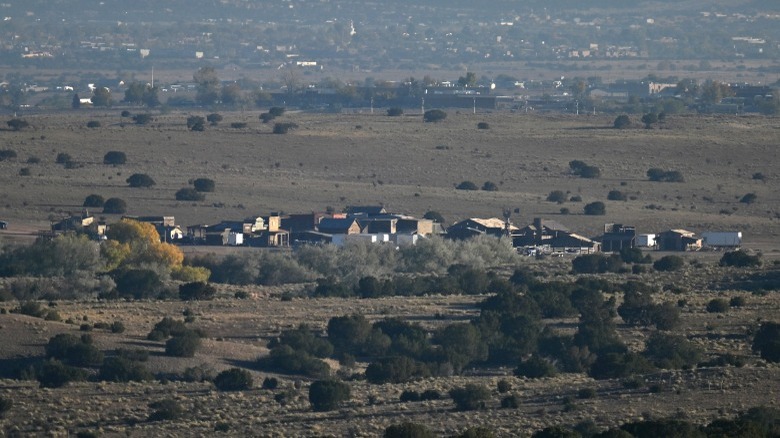 Sam Wasson/Getty Images
After the "Rust" incident, eyewitnesses and people involved came forward to share similar stories about what happened that day on set, with multiple people alleging that it was David Halls — and not Gutierrez-Reed — who handed the gun to Alec Baldwin and declared it "cold." And the armorer's defense team reportedly plans to prove this.
"Mr. Halls is absolutely incorrect on this point and he handed the gun to Mr. Baldwin and yelled 'cold gun,'" said Gutierrez-Reed's attorney Jason Bowles, in an email to Variety. "This will be proven in court."
Multiple people — including Baldwin, Gutierrez-Reed, boom operator Zac Sneesby, and director Joel Souza — have told authorities that Halls declared "cold gun" before the shooting. Their accounts have differed on where and when exactly, but all agree that he was allegedly handling the Colt .45 that Baldwin used. Halls himself, even told investigators that he announced "cold gun" on set and handed the firearm to Baldwin, according to an affidavit released in October 2021 (via The New York Times). In fact, Halls even went so far as to blame himself for what happened for not being more thorough during his inspection of the gun. "He advised he should have checked all of them, but didn't, and couldn't recall if [Gutierrez Reed] spun the drum," the affidavit said. So it'll be interesting to see how everything turns out in the long run for Halls and his testimony.