Venom Costume Reportedly Revealed By Leaked Bottle Of Brisk Iced Tea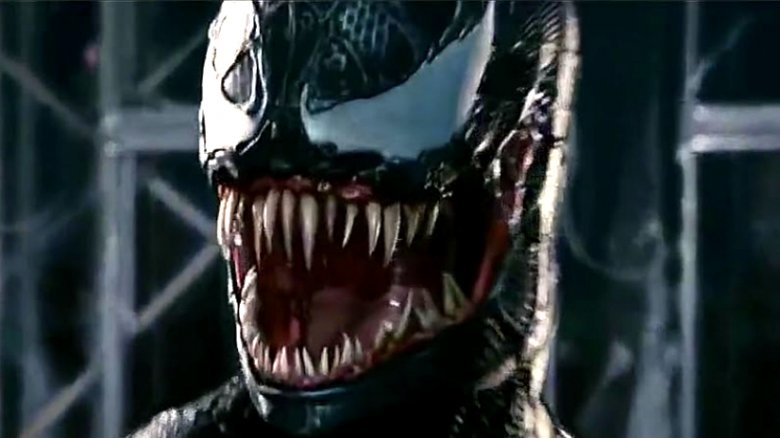 Sony
Someone spilled the tea on Venom.
The first image purporting to be a look at Tom Hardy's Venom costume in the upcoming Sony Pictures adaptation has finally hit the internet, arriving via a most unexpected vector: the side of a Brisk Iced Tea bottle.
A leaked image from the unreleased beverage cross-promotion first began circulating on Tumblr, revealing the visage of Venom being used to sell a dark cherry limeade-flavored soft drink — emphasis on dark, natch. Check out the image for yourself below.
As for the image's validity, the eyes for the costume appear to match up strongly with the eyes on the previously-revealed poster, with the toothy mouth of the monster not being seen in any promotional images before. Whether anyone really wants to see that ugly mug while sipping on a blood-red, high-sugar, tea-adjacent soft drink is another question entirely.
If this reveal turns out to be the real deal, it's just another one of the always-amusing consequences of cross-promotion in the days of late capitalism, when a multi-million dollar secretive marketing campaign can get derailed because someone else in the corporate chain has to sell some Pop Tarts. (Or, as is more common, a toy. Or a soundtrack. Or some LEGO.)
Venom will be out in theaters on October 5. While you wait, watch the symbiote-less first teaser for the movie over here, and form your own theories about the movie's plot with our rundown of the rumors attaching Woody Harrelson to the villainous Carnage.