Solo: A Star Wars Story Lego Set Reveals Original Millennium Falcon Design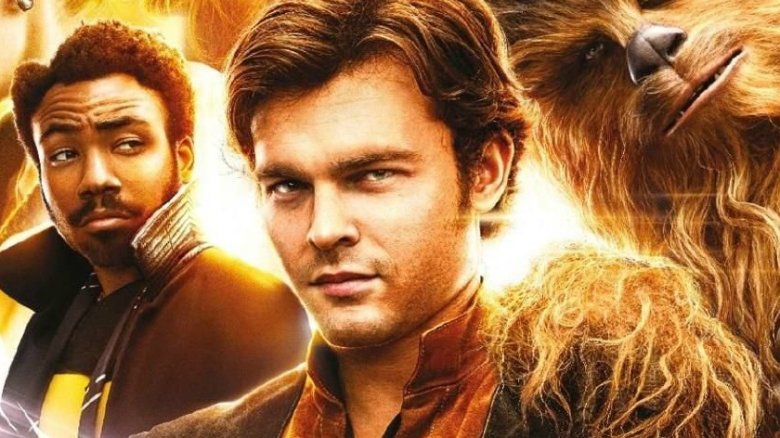 Apparently Han Solo really did make a lot of modifications to the Millennium Falcon over the years and we're talking about far more than a coat of paint.
A leaked image from an upcoming LEGO play set confirms the look of the iconic ship in Solo: A Star Wars Story will be very different from the one we first saw in 1977's Star Wars. The image (scroll to the end below) comes from Reddit (via Star Wars News Net), so nothing is official. But it definitely lines up with what we've already seen.
According to Star Wars lore, Solo (Alden Ehrenreich) made changes to the Correlian freighter after he won it from Lando Calrissian (Donald Glover). If the image is to be believed, some of those changes are major. The first thing that jumps out is that the Falcon's classic two-pronged bow is missing. Instead, the Falcon has a solid bow that comes to a single point in front. There's also a blue and white paint scheme and some differences with the missile launchers and satellite dishes.
The set is called the "Kessel Run Millennium Falcon," which confirms that the storied Kessel Run will be featured in the movie. The Kessel Run was a hyperspace route used by smugglers to transport spice from the mines of Kessel for the Pyke Syndicate. Solo claimed to have broken the record by making the run in less than 12 parsecs, but that was apparently when the Falcon was very different.
There are also photos of several other LEGO sets, including Han Solo's Landspeeder (which might be what director Ron Howard recently teased), an Imperial TIE Fighter, and an Imperial Patrol Battle Pack. One of the biggest reveals is our first look at a new kind of Stormtrooper called a "Range Trooper." 
We'll almost certainly see the Millennium Falcon in the first trailer, but there's no telling when that'll arrive. Solo: A Star Wars Story will hit theaters May 25.