Sony Releases Venom Poster, Teases Trailer Release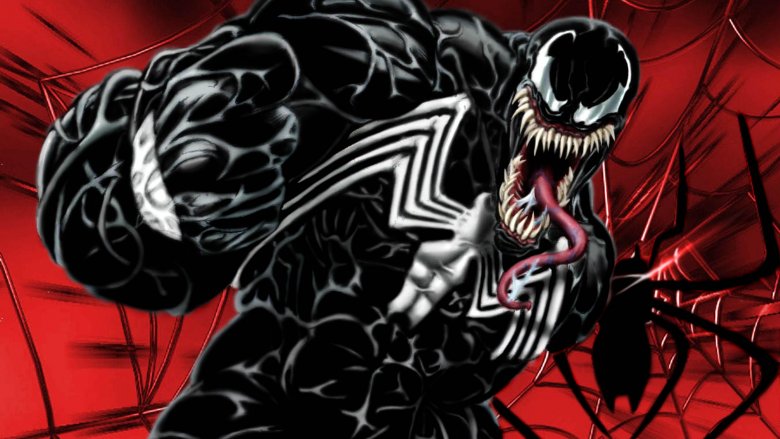 Venom is spreading rapidly.
Sony has released the first poster for its Tom Hardy-starring Venom movie, teasing the upcoming Spider-Man spinoff ahead of an imminent trailer release.
The studio released the poster image via social media, tweeting out the one-sheet along with a simple, one-word message — "Tomorrow." 
Taken alongside reports that the first trailer for the movie is on the way surprisingly soon, it's all but guaranteed that some sort of first look at Hardy's super-antihero movie is on the way on Thursday.
In the meantime, get a look at the poster down below:
Pretty simple stuff, all in all. It looks a little bit more chromed out than the logo we were perhaps anticipating, but other than that, no surprises here. The poster does invite comparisons to the classic Spider-Man eye outline, which might be intentional on Sony's part if the plan is to tie this film as closely as possible to the successful Spider-Man: Homecoming.
While the movie will reportedly not be a part of the Marvel Cinematic Universe, which is coming to a head this year with Avengers: Infinity War, it has nonetheless been reported that Tom Holland's Peter Parker/Spider-Man will appear in the movie in one way or another. As of now, that's all mostly rumor — hopefully tomorrow's trailer can help to start clearing things up.
Venom is directed by Ruben Fleischer, and stars Riz Ahmed, Michelle Williams, Jenny Slate, and Reid Scott alongside Hardy in the lead role. The carnage hits theaters on October 5.