Zachary Levi Addresses Shazam! Costume Critics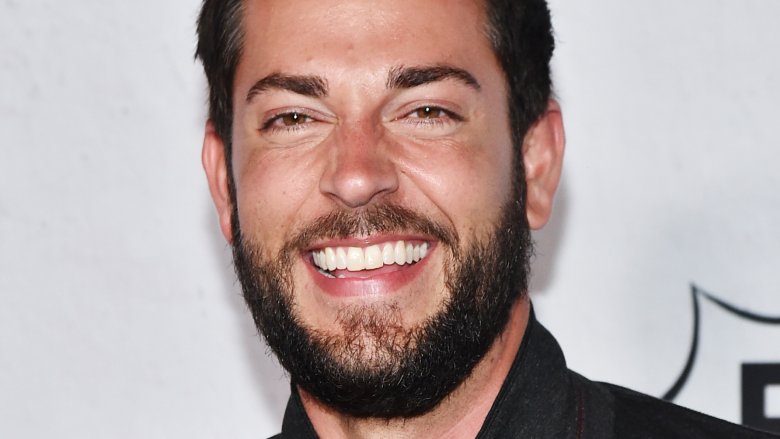 Getty Images
Zachary Levi is calling out the Shazam! haters. Well, the ones who have a problem with the title character's costume, that is. 
Levi stars as the eponymous superhero in DC Films and Warner Bros.' Shazam!, which tells the story of a teenager named Billy Batson who learns he can transform into a god-like adult crime-fighter by uttering a single word. (We'll give you one guess as to what that word might be.) The movie, directed by Annabelle: Creation filmmaker David F. Sandberg, isn't due out until April of 2019, but we've already gotten a sneak peek at what Levi will look like suited up as Shazam, also known as the original Captain Marvel. Unfortunately, some fans haven't been pleased with what they've seen. 
During an Instagram Live event (which was saved and posted to Twitter by a fan), Levi fielded criticisms of his Shazam! costume, particularly one from a fan who bluntly asked, "Why the crap suit?" Levi, remaining admirably calm but still baffled at the remark, explained that there are actually multiple designs of the Shazam costume and he genuinely likes the version that the film's creatives chose to use. Levi also admitted that he realizes some people may genuinely think the suit is "crap," but he advises everyone to be a bit more understanding since other fans may like it how it looks.
"Wow, okay, well, I don't think it's a crap suit. I think my suit is f***ing bomb, to be perfectly honest. I know there hasn't been an officially released photo yet, but there have been incredibly high quality photos that have been released," Levi said. "I think that any of you people out there who are still hung up on what the suit looks like are just wanting to be angry for angry's sake. I think you're very insecure. You probably are dealing with some stuff in your own life and you feel a little powerless, and I'm sorry that you do. Wherever you're at, and whatever you're going through, I'm sorry that you're going through that." 
The actor continued, "I do think that you should probably take a second and reflect on why you are as negative as you are about maybe anything in life, and then re-look at the suit and go, 'Actually, hey, you know what? They're trying really hard to make something that's awesome and that pleases a lot of different people.' Because Captain Marvel has been around for a really long time and has a whole bunch of different iterations of suits."
Levi concluded that "you can't win them all," but you can "at least hope that people will give you a fair shake." 
As Levi mentioned, no official photos of him in full costume have been released at the time of writing, so fans are all forming judgements based on leaked photos from the film's set. It's interesting that DC and Warner Bros. have held off on unveiling promotional shots of Levi suited up, but director Sandberg did previously tease on Reddit that an official unveiling is "right around the corner." 
Shazam! stars Asher Angel (Andi Mack) as young Billy Batson, Mark Rylance (Kingsman: The Golden Circle) as the villainous Dr. Sivana, and Grace Fulton (Annabelle: Creation) as a friend of Billy's. The film has been described as Superman meets Big, and will have a "very fun, lighthearted" tone. "It's about a kid who becomes an adult superhero, so that's just gonna be so fun to explore," director Sandberg previously said. "When I grew up in Sweden, there wasn't a lot of Shazam! around. So it's someone who I've learned to love later in life as well, so I can relate to [people who are] new to Shazam. I think [it] might be a good thing that I'm doing it, because I know what you need to learn."
Shazam! is due out on April 5, 2019.