Shazam! Director Says Movie Will Be Fun, Lighthearted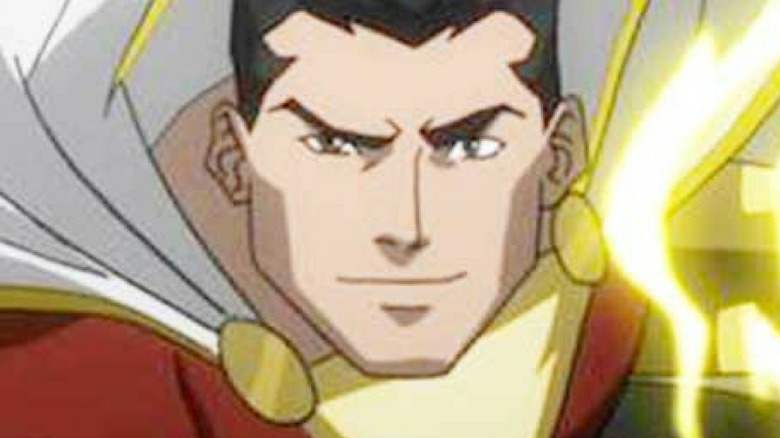 DC Comics
DC is gearing up to finally begin shooting on their long gestating Shazam! project, which director David F. Sandberg recently revealed will be a "very fun, lighthearted" take on the hero.
Shazam! will tell the story of Billy Batson, a teen who discovers he has the ability to turn into a god-like superhero with just one word. (Three guesses as to what.) Sandberg says that a lot of the film's comedy will stem from this premise, telling Entertainment Tonight at the premiere of his upcoming Annabelle: Creation, "It's about a kid who becomes an adult superhero, so that's just gonna be so fun to explore."
Sandberg says that the movie is planned to be an origin story, so not to worry if you aren't familiar with the character. "To be honest, it was not a superhero I grew up with either," he said. "When I grew up in Sweden, there wasn't a lot of Shazam! around. So it's someone who I've learned to love later in life as well, so I can relate to [people who are] new to Shazam. I think [it] might be a good thing that I'm doing it, because I know what you need to learn."
Things got complicated for Shazam! earlier this year when it was announced that Dwayne Johnson, who has long been attached to the film as the superhero's nemesis Black Adam, would get his own film instead. Johnson is not set to be involved in Shazam!, but he has already dropped his pick for who he would like to play the hero– Armie Hammer, who has long been rumored as the DCEU's next potential Green Lantern. (Hammer, for his part, has said that he is keeping his options open when it comes to potential superhero roles.)
Sandberg didn't comment on any of these casting rumors, but he did say that fans can expect to hear some updates on who will be playing the film's central characters "hopefully soon." Things should definitely be heating up for the movie behind the scenes, as production is said to begin in January or February of next year.
Shazam! currently holds an April 5, 2019 release date. While we wait to learn more about the upcoming film, see every amazing movie DC has planned.