Shazam! Character Breakdowns Confirm Film's Villains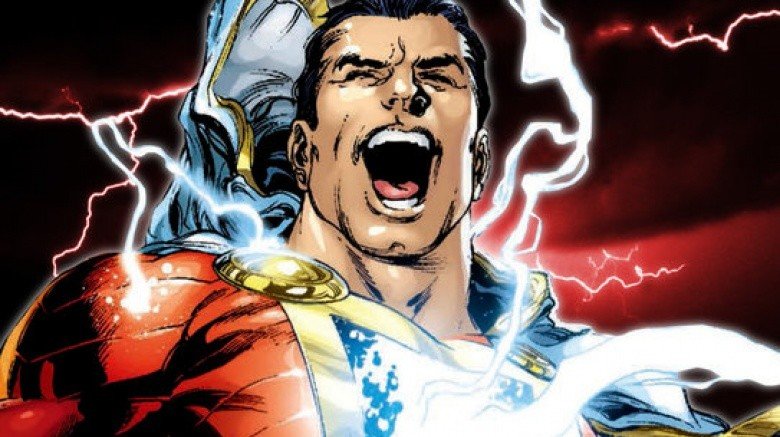 Shazam has his work cut out for him. 
A new batch of character breakdowns for DC's impending Shazam! (courtesy of That Hashtag Show) reveal that the titular hero will go up against as many as four villains–including three members of the Sivana Family and a baddie whose whole persona is rooted in mystery. 
The first antagonist Billy Batson/Shazam, played by Chuck and Thor: Ragnarok actor Zachary Levi, will attempt to take down is his arch-nemesis Doctor Thaddeus Bodog Sivana, an "evil sorcerer who regenerates from death with world domination on his mind." Within the DC Comics lore, Doctor Sivana has consistently been portrayed as (unsurprisingly given his title) a doctor of science, so it's interesting to hear that Shazam! will see him cozying up to the magical side of things as he had done in The New 52 Justice League comic series. 
Mark Strong recently confirmed he's the man behind the nefarious villain, telling ContactMusic, "I'm playing an evil bastard called Doctor Sivana. They are always the best characters to play, the most fun. I was Sinestro in Green Lantern, which I thought was a rather good film but it didn't do what they wanted so I feel like I've got unfinished business in the DC world. I played a pretty evil character in that and he was meant to get even worse in the second one but that never happened, but I think I'm going to get the chance to do that in Shazam!"
Shazam will also come face to face with Doctor Sivana's "devoted" daughter, Beautia Sivana. However, he's expected form an unlikely friendship with Beautia. "When [Doctor Sivana] does not return her love, she changes loyalties and helps Billy out," her character breakdown reads. 
The same can't be said for Doctor Sivana's "incredibly giant and strong son" Magnificus, unfortunately. He's set to engage in a "huge battle with Shazam," despite being a long-time Shazam ally in the DC Comics source material. It looks like Beautia's connection to Shazam will remain the same on screen as it is in the comic books, but Magnificus' might be quite different.
The final villain that Shazam could fight is one who doesn't even have a name. In his character breakdown, he's referred to only as "Mysterious Man" and described as "Shazam's underling." That Hashtag Show speculates that because the role is a cameo and that the description gives us little to work with, it could mean that Mysterious Man is Black Adam, the villain Dwayne "The Rock" Johnson is set up to play. Though President and Chief Creative Officer of DC Comics Geoff Johns previously stated that the lightning bolt-equipped big bad wouldn't appear in Shazam!, the company recently tapped a new head of its film production wing, so perhaps things have changed. 
Unknowns aside, it's evident that Shazam! will pack a powerful punch when it's released in theaters on April 5, 2019.