Another Solo: A Star Wars Story Trailer Is On The Way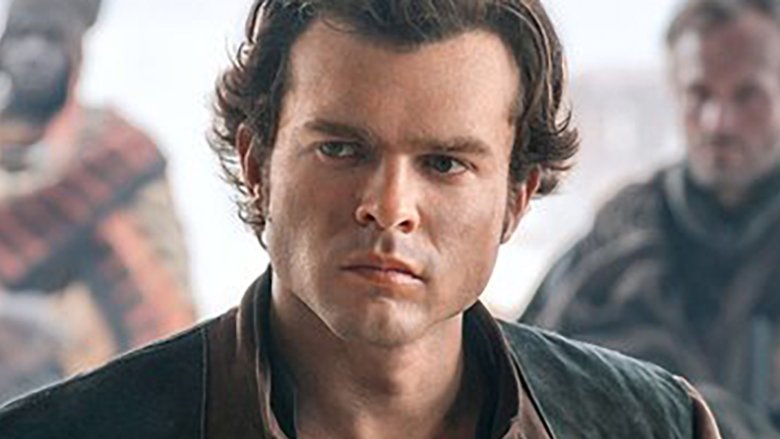 Entertainment Weekly
Solo: A Star Wars Story is just under two months away from launching in theaters, but Lucasfilm isn't quite done marketing the film to the masses. Though the studio has kept quiet on what new snaps and sneak peek videos fans can expect, director Ron Howard has confirmed that another trailer is on the way. 
The reveal came about after Howard shared to Twitter a behind-the-scenes photo from Skywalker Ranch, Star Wars creator George Lucas' secluded workplace near Nicasio, California, where the Solo: A Star Wars Story team were finalizing the movie's sound mix. "We are well into final sound mix. A little ahead of schedule and feelin' good. Getting eager to share," Howard tweeted. 
This worried some fans, with one wondering out loud whether we'd see more of Solo before its release, or if the crew would be too busy putting the finishing touches on the Han Solo-centric standalone to unveil anything else.
"Actually, now that I think about it, will there even be another trailer? the fan asked Howard. The filmmaker gave a simple response: "Yep."
Howard also addressed the concern one fan had about how Solo: A Star Wars Story is coming along in post production. "[The movie is] coming out next month and you still haven't finalized the film? I have a bad feeling about this," Twitter user Amjid Khan wrote. The director tweeted back, "May 25. Edit is locked. Score done. Right on schedule. Hope you check Solo out and find it fun."
Historically, Lucasfilm has remained quiet on the film's marketing while Howard has used his various social media accounts to give fans an inside look at Solo. Since he replaced original movie directors Phil Lord and Christopher Miller, who were fired following insurmountable "creative differences" and alleged conflicts with Lucasfilm president Kathleen Kennedy and the rest of the company's top brass, Howard has shared videos of burning R2-D2 droids, a photo of what might be young Lando Calrissian's wardrobe, a snap that hints at the film's inclusion of the infamous Kessel Run, and plenty of pictures with the cast on set. It only makes sense that Howard would be the one to confirm the release of an impending Solo trailer.
Solo: A Star Wars Story features Alden Ehrenreich as Han Solo himself, Woody Harrelson as Han's criminal mentor Beckett, Donald Glover as the legendary gambler Lando Calrissian, Phoebe Waller-Bridge as Lando's droid companion L3-37, Emilia Clarke as Han's childhood friend and partner in crime Qi'ra, and Paul Bettany as the mysterious crime lord Dryden Vos. Joonas Suotamo as Chewbacca, Thandie Newton as Val, and Harley Durst as Moloch round out the cast.
Here's the synopsis for the film: "Board the Millennium Falcon and journey to a galaxy far, far away in Solo: A Star Wars Story, an all-new adventure with the most beloved scoundrel in the galaxy. Through a series of daring escapades deep within a dark and dangerous criminal underworld, Han Solo meets his mighty future copilot Chewbacca and encounters the notorious gambler Lando Calrissian in a journey that will set the course of one of the Star Wars saga's most unlikely heroes."
Solo: A Star Wars Story will fly into theaters on May 25.