Matt Damon Reportedly Passed On Playing Spider-Man: Homecoming 2 Villain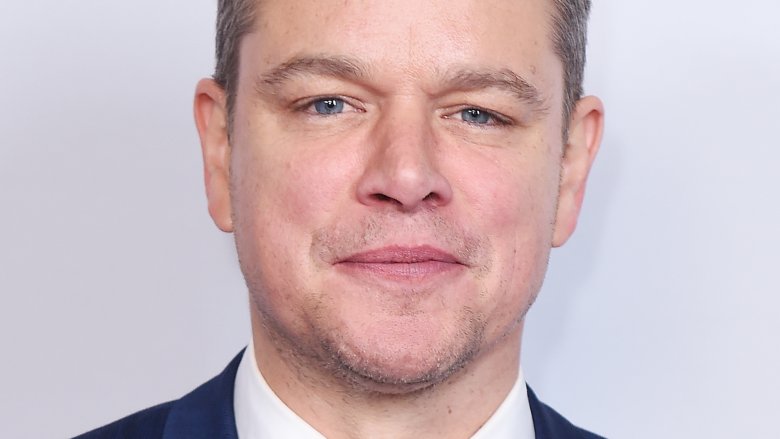 Getty Images
Don't expect to see Matt Damon causing trouble in Spider-Man's neighborhood.
On a recent episode of Meet the Movie Press, The Tracking Board's Jeff Sneider stated that Matt Damon was in consideration to play the undisclosed villain role in Marvel and Sony's upcoming Spider-Man: Homecoming 2. Sadly for those hoping to see Damon and Spidey actor Tom Holland share the silver screen, Damon reportedly passed on the opportunity to star in the sequel. 
Damon's decision to turn down the part was the only detail Sneider dished up, so it remains unclear why the actor said no to the mysterious role. Additionally, neither the studios behind the Spider-Man: Homecoming sequel nor the confirmed cast have addressed Damon's potential involvement in the film, so this could all be one big ball of he-said-she-said speculation.
However, if we are to take Damon's link to Spider-Man: Homecoming 2 as completely legitimate, it makes narrowing down the identity of the film's villain much easier. Recent reports have suggested that the sequel might include a femme fatale villain described as a "Bond girl-type international agent," but that a different baddie would be the film's main antagonist, leaving room for one of Spider-Man's more popular nemeses to make their Marvel Cinematic Universe debut. This aligns with Marvel Studios president Kevin Feige's past statement that future installments in the Spider-Man: Homecoming trilogy will bring to the big screen classic comic book villains rather than antagonists fans have already seen in previous Spider-Man movies. 
"Spidey was in the comics for so long. And, as Michael Keaton does with the Vulture, we get to explore villains we haven't seen before," Feige said. "Spidey has an amazing rogues gallery, so at some point, I think it might be interesting to revisit some of the characters we've seen in films before. But right now, we think there are a lot of new ones we haven't played with yet."
Spider-Man: Homecoming also featured other Spider-Man villains Tinkerer (Michael Chernus), Shocker (Bokeem Woodbine), and Scorpion (Michael Mando), so Damon definitely wasn't in contention for one of those roles. Considering the sequel's reported female antagonist isn't the main one and the fact that Damon is a male actor, it seems the follow-up flick will introduce a prominent male Spider-Man villain such as Kraven, Mysterio, Hobgoblin, Jackal, Tombstone, or Chameleon. 
Spider-Man: Homecoming director Jon Watts returns to direct the sequel, with the writers of the first film, Chris McKenna and Erik Sommers, on board to pen the script. Spider-Man: Homecoming 2 is expected begin production in May. The sequel will swing into theaters on July 5, 2019.