Tom Holland Says Spider-Man Will Be A Trilogy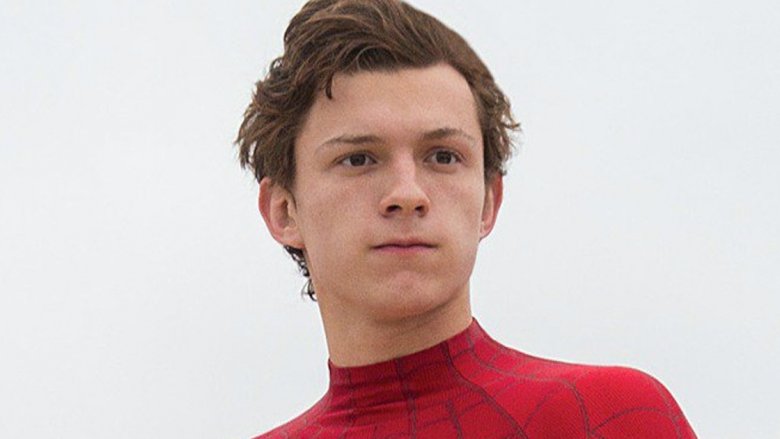 Don't get tired of Spider-Man any time soon.
Tom Holland, who plays the teenage webslinger in the MCU, recently told AlloCine that Sony and Marvel are planning for the new Spider-Man series to be a trilogy. "It's going to be an exciting couple of movies," he said. "Yeah, there'll be a Spider-Man 2 and 3, [and] it won't be Homecoming 2 and 3."
When asked if that news had been revealed yet, Holland said, "Sorry, Marvel. Whoops!"
It was no secret that Holland would portray the character for the foreseeable future: he signed a six-picture deal and a follow-up to Homecoming has already been announced. He'll also appear in Avengers: Infinity War and Avengers 4, but this is the first real indication that his solo movies would be an interconnected trilogy. 
"There is still a lot of room for Peter Parker and Spider-Man especially to grow in the next two movies," Holland said. "He's definitely not the finished article by the end of Spider-Man: Homecoming, and I really look forward to exploring the different ways he can grow up and go through puberty."
If Holland has his way, he told Empire (via ScreenRant) that he'd like to keep playing Spider-Man for the next few decades. "Peter Parker is a character we see [in the comics] as a 15-year-old boy and then as a 35-year-old man," he said. "So I have an idea of what I'd like to do, and I've pitched it and it's already been taken into the boardroom. It would be really cool if it pans out, because it means I would be Spider-Man for a very long time."
Time will tell if Marvel is cool with such a long-term plan, and in the age of reboots, it's difficult to say. But it would definitely be interesting to see Spider-Man continue to evolve instead of starting over every couple years. 
But before all that, Spider-Man: Homecoming will land in theaters on July 6 and you can pre-order your tickets now. If you're still not sold on the flick, find out why it'll be better than you think.