First Look At Shocker On The Set Of Spider-Man: Homecoming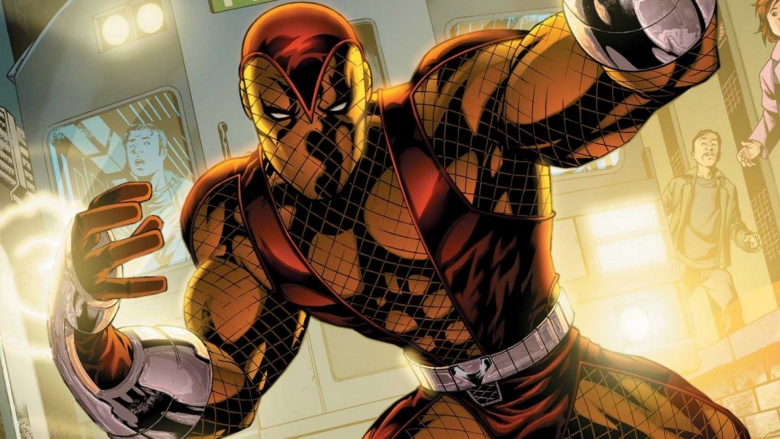 Not only will Peter Parker have to deal with the stress of high school in Spider-Man: Homecoming, he'll apparently encounter at least three super-villains, too.
We already knew Tom Holland's Spidey would be up against Michael Keaton as Vulture and Michael Chernus as the Tinkerer, but new photos from the set (via JoBlo) also seem to confirm an appearance by the evil Shocker. A possible leaked call sheet revealed that Bokeem Woodbine might be playing the character, but the actor's identity remains a secret thanks to Shocker's yellow mask. Check out the photos below.
In the comics, Shocker is a convict who develops shockwave-producing gauntlets while he's in prison. During his first appearance as the super-villain in a 1967 installment of The Amazing Spider-Man, Shocker encounters and defeats Spidey, prompting a long rivalry.
As JoBlo points out, it's not yet clear how big of a role the villain will play in director Jon Watts' new movie, and it's possible Shocker might only appear in a post-credits scene. It's also worth noting that Donald Glover's part in the movie is still unannounced.
We'll find out who the Shocker really is when Spider-Man: Homecoming hits theaters July 7, 2017.