Warner Bros.' Man Of Steel/Black Adam Collection Feels Really Weird
Warner Bros. has thrown DC fans another curveball with the studio's latest decision regarding the DC Universe. 
The media giant sent shockwaves throughout the industry when they decided to scrap the nearly finished "Batgirl" in the summer of 2022. While the cancelation of the HBO Max film was a blow to DC fans, anxieties began to quell when "Guardians of the Galaxy" and "The Suicide Squad" director James Gunn decided to take charge at DC Studios alongside co-CEO Peter Safran, effectively becoming DC's equivalent of Marvel Studios President Kevin Feige. 
Some fans, however, took issue with Gunn and Safran's swift creative choices. 
Gunn and Safran's DC regime kicked off with an announcement in December that actor Henry Cavill would not be returning as Superman after 2013's "Man of Steel," 2016's "Batman v Superman: Dawn of Justice," and 2017's "Justice League" despite having made a cameo appearance in a post-credits scene in 2022's "Black Adam." The decision shocked fans, especially after Dwayne Johnson and Cavill had made such a public hoopla about the return of Superman. Beyond that, Cavill returning implied that audiences would finally see Johnson's Black Adam and the son of Krypton square off in a long-awaited sequel to "Man of Steel."
Following the news that Cavill's had flown his last flight in "Black Adam," Johnson revealed that Teth-Adam "would not be in [Gunn and Safran's] first chapter of storytelling," effectively moving on from the DC Universe role. With both Cavill and Johnson calling it curtains on their heroic characters, Warner Bros.' latest decision regarding "Man of Steel" and "Black Adam" is a bit bewildering.
Warner Bros. has released a new Man of Steel/Black Adam collection
Despite the shelving of these iterations of the characters, Warner Bros. has released a new two-film collection of "Man of Steel" and "Black Adam" on the Microsoft Store, as well as various other digital storefronts. Talk about an interesting double feature! The bundle was released shortly after "Black Adam" hit video on demand. Both films, as of this writing, can be purchased for $29.99 together. 
The 2-film collection, however, seems to be another mixed message for DC fans, some of whom previously attempted to get James Gunn fired with tweets sporting the hashtag #FireJamesGunn in December 2022 after the "Guardians of the Galaxy" director promised a new, younger Man of Steel for his upcoming self-penned "Superman" film.
Fan reception towards the "Black Adam" and "Man of Steel" bundle has primarily been mixed. "This is just disrespectful," one Reddit user wrote. Others, like u/exophrine, found the collection's existence funny, saying, "This is as close to the real thing that Dwayne Johnson's ever gonna get." 
While the logical option would have been bundling "Black Adam" and 2019's "Shazam!" together, it's easy to see why Warner Bros. released this collection. The marketing for "Black Adam" largely rested on the return of Cavill, so it makes sense that DC. wanted to celebrate the digital release of Johnson's flick by bundling it with Superman's flick. Ultimately, this bundle is simply a matter of poor timing. Some might find humor in the situation considering "Man of Steel" and "Black Adam" bookend the first iteration of the DC Expanded Universe. 
What's next for DC?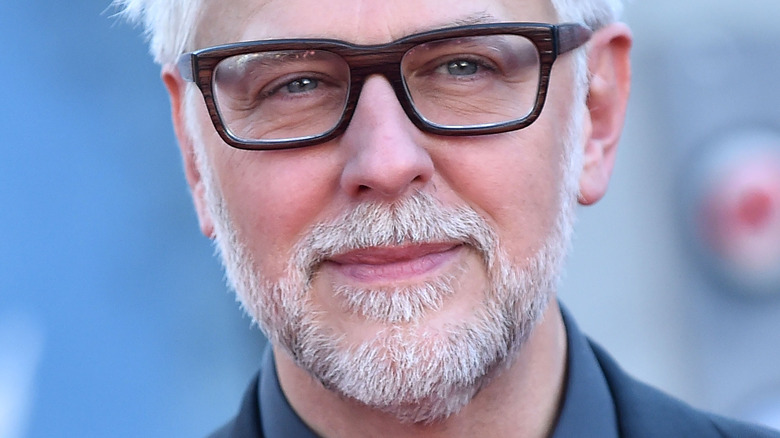 DFree/Shutterstock
James Gunn and Peter Safran have largely remained tightlipped regarding their plans for DC in the wake of Dwayne Johnson and Henry Cavill leaving. What DC fans do know is that the upcoming Superman project won't be an origin story, with Gunn confirming the news on Twitter. The new DC boss has also made it clear that Warner Bros. will be moving forward with the release of Blue Beetle (via Twitter). 
Reports have also emerged that "The Flash" will kickstart its marketing campaign with a TV spot during the 2023 Super Bowl. The status of other Snyderverse characters (such as Gal Gadot's Wonder Woman) is currently unknown — which only makes Warner Bros.' debuting the "Man of Steel" and "Black Adam" bundle all the more puzzling. The two-film collection could be seen as a respectful farewell to two titans of a franchise, neither of whom is expected to return — at least not any time soon.