Henry Cavill's Superman Departure Has The Internet In Flames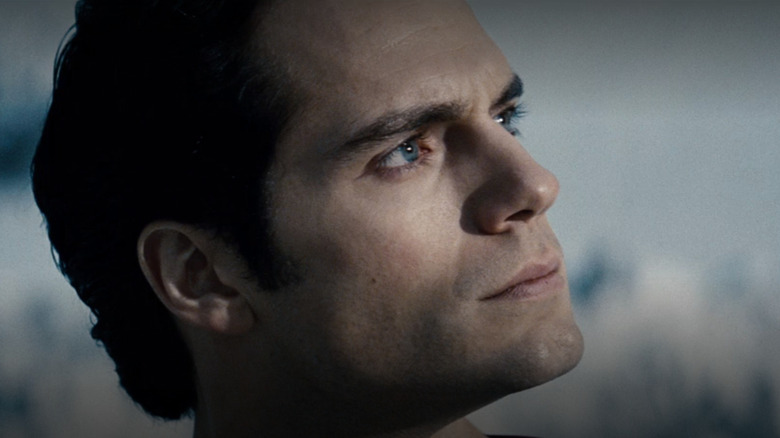 Warner Bros.
Just seven weeks ago, Henry Cavill posted the news on his Instagram that fans had been waiting for ever since "Zack Snyder's Justice League." His long-awaited return as Superman sent fans into a frenzy as they looked forward to his continuation of the character. The celebration was short-lived, however, with the news that Henry Cavill was out as Superman and his role in the DC Universe had come to an end breaking on Wednesday.
James Gunn and his co-president, Peter Safran, have spent the last few weeks holed up and hidden away while they developed what comes next for DC. And fans have questions regarding who, if anyone, from the Snyderverse will be making the jump to the Gunnverse about to take shape. Given his most recent announcement, you would be forgiven if you thought Cavill was a lock to stay in the role. Unfortunately, Gunn and Safran have different plans, with the director announcing on Twitter that they're going the younger route for the Kryptonian, meaning Cavill is out.
The actor also announced his departure from the role in his own Instagram post, expressing his sadness but also reminding fans that Superman still lives. Unsurprisingly, the Internet went ablaze, with fans expressing their displeasure with the decision to remove the British actor when they just got him back. If you're feeling betrayed, angry, upset, depressed, or simply dumbfounded, you aren't alone. Social media has a whole host of people ready to join you in ire.
Fans rage at Gunn's decision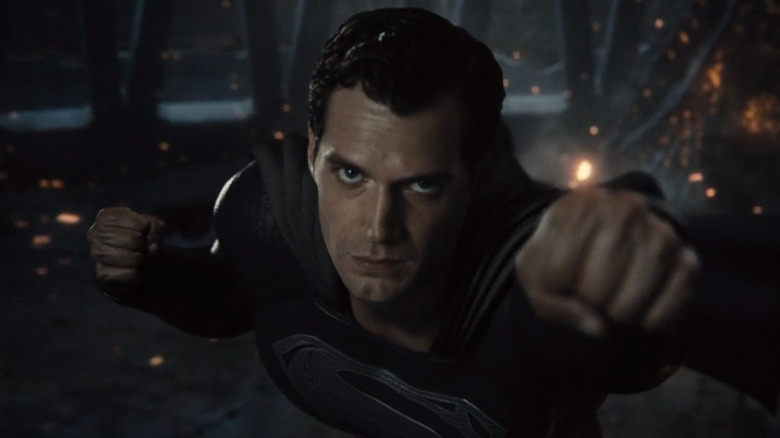 Warner Bros.
The Snyderverse isn't known for a deep roster of great films, but there are some bright spots within them, and Henry Cavill was one of them. Although his darker portrayal of the character was divisive, he was largely beloved by the fan base.
His dismissal from Superman brought on many negative takes, including @valleymike07's: "I could not be more devastated. In 1 move you have single-handedly destroyed every ounce of interest and enthusiasm I had for DC movies." @1king93 agreed with the sentiment, saying, "This legit makes no sense." @LOGAN_BURNS_ eloquently let James Gunn know what it felt like when they read the news: "Easily the swiftest most precise kick to the balls I think anyone has done with all of Superman's power in all of DC history."
Of course, Twitter isn't the only outlet where fans reacted to the news — many also took to Reddit to talk about the revelation that their favorite Superman actor isn't returning. Redditor u/hb2256 took a different path and thought about how Cavill himself must be feeling: "Wow, that just sucks. I hope he can catch a break soon. Someone send him some Warhammer figures to paint."
Finally, u/sarigami wasn't quite as negative, expressing a little interest in what's next: "Interested to see where James Gunn takes the DCU but definitely would of [sic] loved to have seen more of Henry as Superman. Sucks we don't get to see him as Geralt anymore either. Hopefully he lands another iconic role in the near future." This brings up a good point. With all the news about Gunn's direction, it inspires many questions about where he's headed.
What is next for Gunn and the DCU?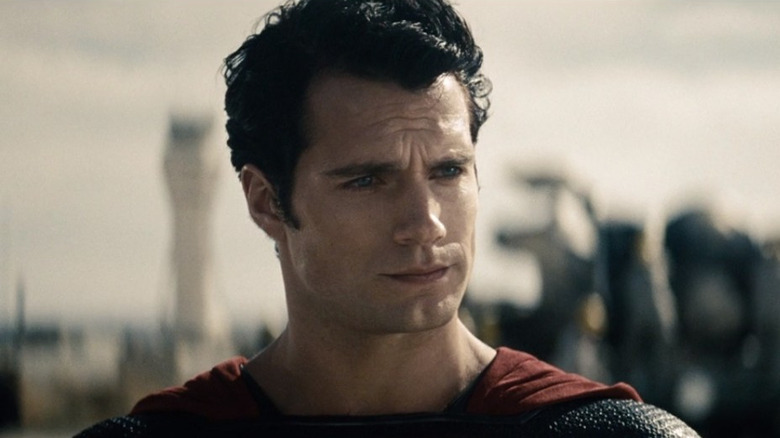 Warner Bros.
It shouldn't be surprising that James Gunn and Peter Safran are cleaning house. While Disney and Marvel have been doing what Warner Bros. and DC have been trying to do for a decade, DC is failing where Marvel is succeeding. Even without their most well-known characters, Spider-Man, the X-Men, and the Fantastic Four, Marvel was able to build a universe that changed cinema. All the while, DC has taken three of the most globally well-known characters of all time, Superman, Batman, and Wonder Woman, and stumbled from Day 1.
With the announcement that new leadership is in store for the DCU, ushering in a new universe with fresh takes and rebooted storylines seems to be a solid choice. The problem is the backlash from a fan base that wants to see all the aspects they love about the Snyderverse. Of course, this also raises more questions about the characters we have yet to hear about. What will happen with Jason Momoa after the release of "Aquaman 2"? What about Zachary Levi? Dwayne Johnson? Is there any point in the Flash movie now?
Some of them expressed their love and support for Henry Cavill, with Momoa commenting on his Instagram post, "Love u brother," along with heart emojis. Levi commented, "Hope to catch you in another universe, sir." There's no question that the tide is shifting, and it looks like Gunn and Safran are ditching anything that contains the baggage of the past as they move forward. Fans have a lot to get over, and Gunn has to bring something monumental to help that along.