James Gunn Drops More Hints For His Next Secret DC Project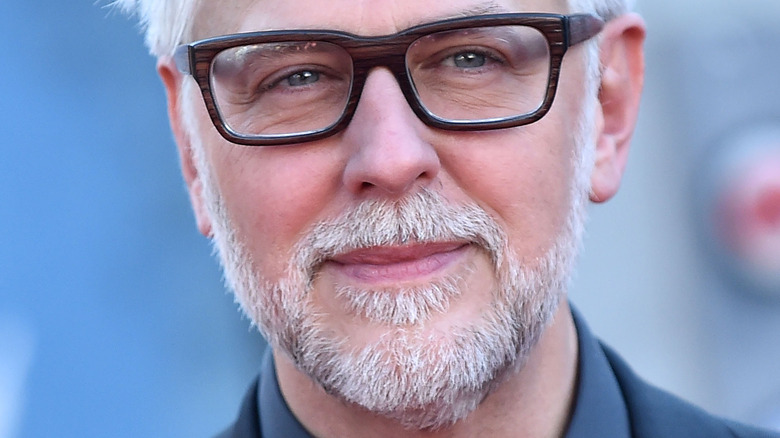 DFree/Shutterstock
James Gunn is the beloved visionary filmmaker behind "The Guardians of the Galaxy" franchise. Coming from the world of Troma, the studio behind such cult classics as "The Toxic Avenger" and the Gunn-penned "Tromeo and Juliet," Gunn also has a history in projects with a darker bend. The marriage of the two styles that Gunn tends to work in came when he took over "The Suicide Squad" reboot for DC, which led to a spinoff series, "Peacemaker."
His time working with DC paid off as he, along with producer Peter Safran, was named the lead of DC's new film and television division, DC Studios, in the fall of 2022. Since then, Gunn has been sending out teases to rabid comic book movie fans via his social media, posting pictures of comic panels with cryptic descriptions. Fans have taken apart every detail of every post, such as his acknowledging how badly DC fans want to see characters like Booster Gold and even Mr. Terrific, hoping to find what the next exciting DC movie development might be. Gunn dropped some more as to what his next secret DC project might be.
James Gunn teased fans by way of his Spotify year in review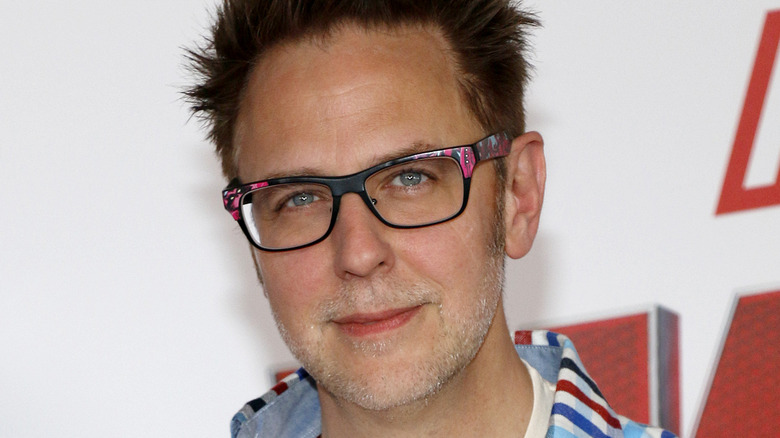 Tinseltown/Shutterstock
James Gunn took to Twitter to drop more hints about what may be a part of his upcoming DC Studios slate. He said, "I want to share my full #SpotifyWrapped but it has two songs in the top 5 from my next, secret DC project! But here's what I can share..." He then proceeded to share three photos from his Spotify. One picture showed that his top five genres listened to were: Rock, Sleaze Rock, Indie Rock, Alternative Rock, and Pop.
A second picture showed that his top-listened-to artist was Hanoi Rocks. Hanoi Rocks was previously mentioned in Episode 5 of the Gunn-created, HBO Max series "Peacemaker," an episode in which the titular character declares Hanoi Rocks as the greatest band of all time. The songs "11th Street Kids" and "Fallen Star" by the band appear in the episode. The third picture in Gunn's post shows Spotify declaring him with the label "The Adventurer" based on his listening habits. Spotify describes someone with that label as one who seeks out hidden gems and new tracks.
Hanoi Rocks could be reference to Peacemaker or the Hanoi Ten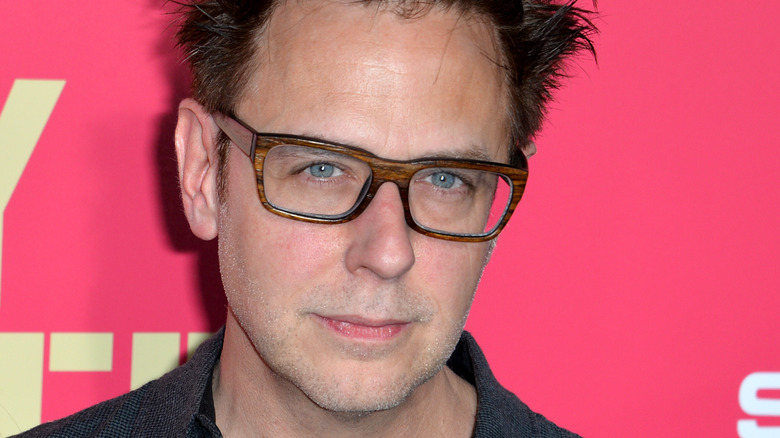 Jaguar PS/Shutterstock
While there isn't much information to glean from the first and third pictures, as they indicate more of Gunn's listening habits, the second screenshot has fans talking. The obvious reference being made here is probably to "Peacemaker." Is Gunn indicating that work has begun on a second season of the show or that the character may be appearing in a future DC film? Time will tell.
Dating back to rumors from 2018, fans continue to seek hints of Lobo's arrival within DC Studios, but nothing in this post directly points to that. Some fans think Hanoi Rocks is a reference to the Hanoi Ten, a Gotham City gang who appeared in a comic book featuring Red Robin. That character is a version of Robin being inhabited by Tim Drake during the comic's run in which the Hanoi Ten is featured. So perhaps, a Robin project is being developed, but that may be looking too deep into things. Gunn will surely keep fans guessing as he continues to drop hints at his master plan as the co-lead of DC Studios.