James Gunn's Mr. Terrific Tease Could Mean Good Things For Strange Adventures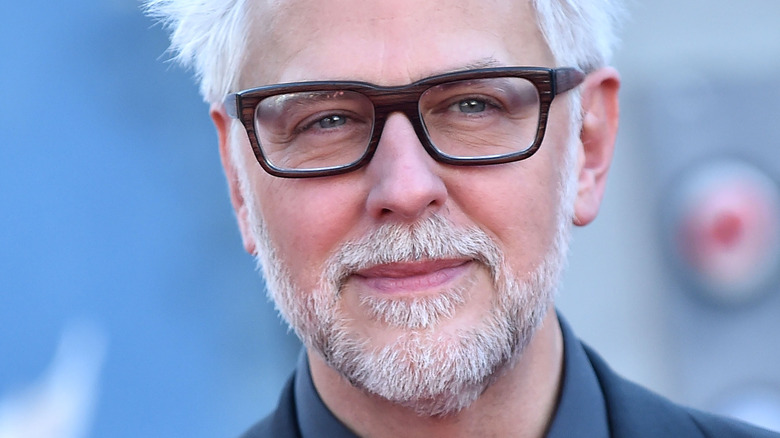 DFree/Shutterstock
Never let it be said that "Guardians of the Galaxy" franchise director James Gunn doesn't know his comic book lore. After being named to co-lead DC Studios' new film and television division, the director has been busy shining a big, bright spotlight on some of the comic titan's most underutilized players.
For instance, Gunn has recently posted multiple images from "Strange Adventures," a flagship DC Comics title that began publishing in 1950, to his social media accounts. The anthology series, which often features the adventures of such early DC heroes as Adam Strange — a celebrity superhero reveling in but also dealing with his double life — Star Hawkins, Captain Comet, and the Atomic Knights, has had several revivals since closing shop as a regular title in 1973. The comic returned to print for a limited run in 1999 through DC's Vertigo Comics imprint. Then it came back in 2004 as "JSA Strange Adventures," which mainly featured stories involving members of the Justice Society of America. In 2009 it popped back up as a six-issue limited series, then went dormant again until 2011, when Vertigo published yet another comic in the series, a single-issue release.
The comics' most recent revival — a 2020 limited series for DC's Black Label — is quite the serious-minded book. Each issue takes a harrowing look at Adam Strange and the members of the JSA. In it, Strange attempts to take over Earth at the request of the leaders of the planet Pykkt, which is holding his adoptive homeworld, Rann, and his daughter hostage to ensure he holds up his end of the bargain. Conflict and confusion for the JSA, in general, ensue.
Recent events have comic fans curious about Gunn's intent. Might there be a film-sized adaption for "Strange Adventures" in the cards?
Gunn's interest in Strange Adventures is not new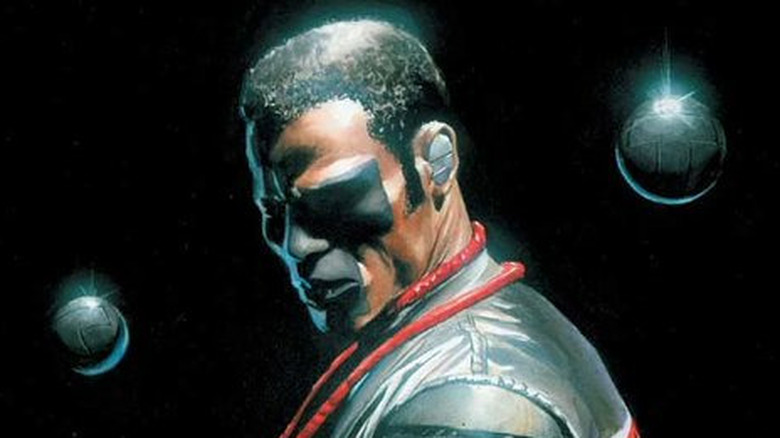 DC Comics
Even before Gunn became enmeshed with the future of DC's media division, he'd shown an interest in the comic leader's beloved legacy titles. In September 2022, Gunn tweeted that he'd been reading a collection of DC Comics' "Strange Adventures." What seemed like a simple shot of his reading material soon began to take on a deeper significance. On November 15, James Gunn posted an image of DC's Mr. Terrific — better known as Michael Holt, a brilliant, athletic multimillionaire who is given a new purpose in life by joining the superhero world after a string of private tragedies — to his Twitter.
The post immediately sent comics fans into a tizzy and sparked debates about who might play Mr. Terrific in a movie. Mitch Gerads, who drew the character as part of the aforementioned "Strange Adventures" revival in 2020, replied to Gunn's tweet. Gerads' comment reads, "what a strange adventure this could be!" and was posted alongside an image of a glowering Mr. Terrific. That immediately sparked speculation that Gunn's post may be leading into a big-screen adaption for the comic series.
But Twitter hasn't been the only place where Gunn has been busy. He established a Mastodon account on November 8 and immediately posted a photo of Lobo. Lobo, who first appeared in 1983's "Omega Man" #3, has grown into something of a cult figure in his own right. Based on this, it appears that Gunn is fully dedicated to the unmined potential of DC's underserviced characters and their starved-for-entertainment fans. Audiences will have to wait and see if Gunn's playful teasing leads anywhere, but it seems likely that where there's smoke, there tends to be superpowered fire. Hopefully, "Strange Adventures" fans will have a movie they can enjoy in due time.