Let's Take A Look Back At The 2018 Lobo Movie Rumors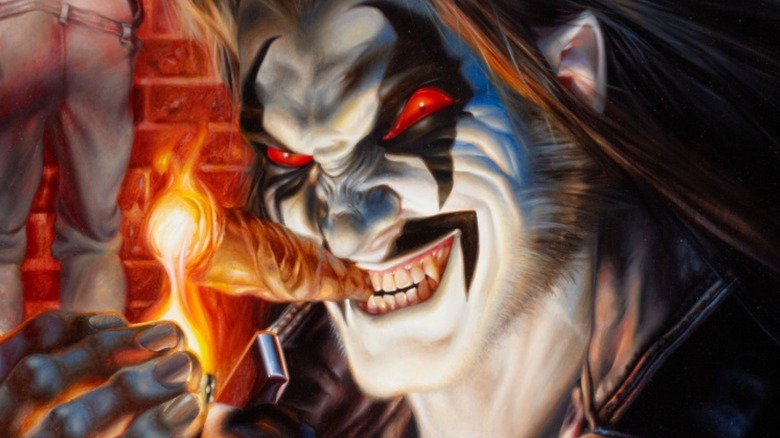 DC Comics
The DC Extended Universe was turned on its head late last month with the announcement of James Gunn's hiring as DC Studios' new CEO, along with producer Peter Safran. This week, we learned about one of the major things that the former Marvel director possibly has up his sleeve — with him posting a picture of legendary bounty hunter and Superman villain Lobo on social media, along with an exciting message for fans. 
"Glad to be here," Gunn wrote on the decentralized social media app Mastodon.
The post, while exciting on its own, was bolstered by the fact that uncanny Lobo candidate and current "Aquaman" actor Jason Momoa recently revealed a lifelong interest in playing DC's Main Man. Speaking to ComicBook.com, Momoa said, "Well, everyone knows I'm a comic book fan. The comic I collected the most, and I have every comic there is ... you can do your research and find out what it is." Momoa told ET Canada in an early November interview that DC Studios had "a lot of cool things that are going to be coming up," and one of them was something that was a "dream come true" for him without specifying.
While the speculation is fun and all, we must remember how DC has pulled this move before. If you can remember back to 2018, the studio had actually planned to roll out a Lobo movie as an answer to Marvel's success with "Deadpool."
Michael Bay was eyed to direct Lobo movie, Danny Trejo and Jeffrey Dean Morgan wanted to star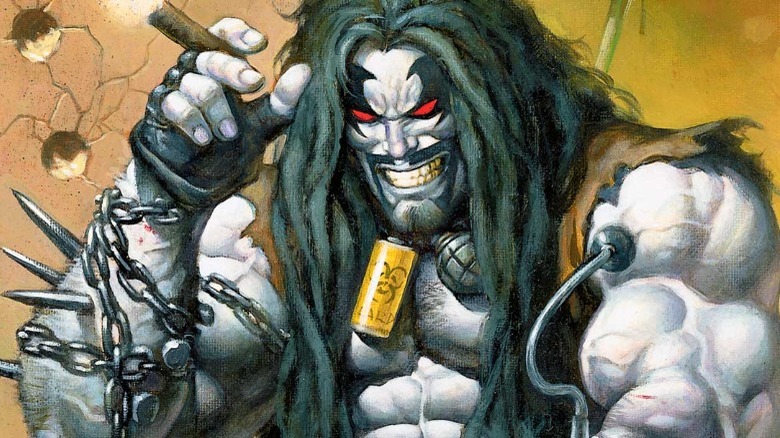 DC Comics
Looking back at old reports and rumors, it's easy to see why interest was so high in making a "Lobo" movie back in 2018. According to The Wrap, legendary filmmaker Michael Bay was reportedly pegged to direct the DC Studios flick, which was going to be written by "Wonder Woman" writer Jason Fuchs. "San Andreas" director Brad Peyton was also rumored to be a choice for director at one point, but those plans fell through, per The Wrap. To make things even sweeter, a number of big-name actors were also interested in playing Lobo, including Danny Trejo and Jeffrey Dean Morgan. 
"First rule of hunting, Super Dupe. Make the target come to you," wrote Trejo in a 2016 tweet hinting at his involvement with the "Lobo" movie. 
Speaking to CinePOP in 2021, Morgan said, "There's so many superheroes. I like Lobo a lot. I really wanted to do Lobo for a long time, but we'll see. We'll see, I have something maybe cooking and I'll let you know soon if that turns out to be, but I love the world of comic books and hope that I get to stay playing in this world for a long time."
For those needing a Lobo refresher course, the character is described by DC Comics as an intergalactic alien and "the most badass bounty hunter in the galaxy." He's considered an anti-hero by some and a nasty villain by others. The Lobo bio on DC.com reads, "Over the years, Lobo has fought on the side of both the good guys and the bad, pretty much just drifting towards whoever pays him the most to get the job done, or which side promises him the better, bloodier fight. He's tussled with Superman and the Justice League, and just about every superhero in the DC Universe."