What Are The Songs In Peacemaker Episode 5?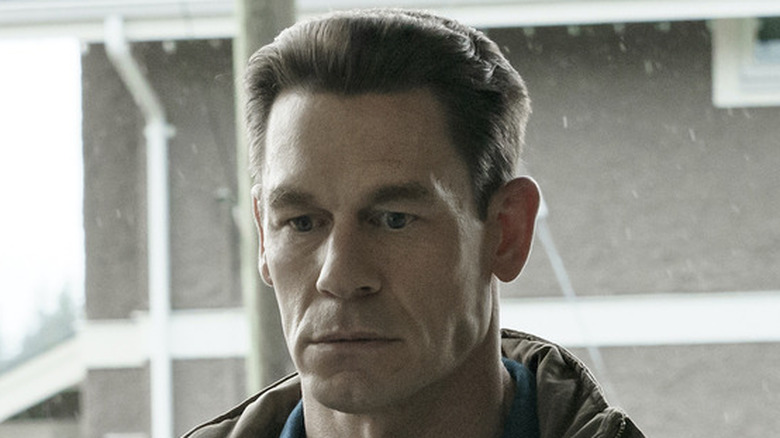 Courtesy of HBO Max
The fifth episode of James Gunn's "Peacemaker" is finally available for streaming on HBO Max! The fifth entry in the DC Extended Universe series brings some of the best action the series has seen so far. Additionally, like the first four episodes, this hour includes quite a few catchy songs that we expect to get a sudden, massive boost on places like Spotify, Pandora and iTunes. People who managed to figure out the name of each and every lyrical wonder are sure to be playing the tunes on repeat for at least the next week. 
As with many productions by Gunn, music is not only an integral part of audience enjoyment, it's also an important piece of the main characters' lives. Christopher Smith (aka Peacemaker) (John Cena) is a big fan of hair metal bands and the series is littered with a diverse set of genre artists from all over the world. If you didn't manage to identify the names of every song in Episode 5 ("Monkey Dory") though, don't feel the need to play a sad song and cry like Peacemaker does in Episode 4. We've identified each and every one.
Episode 5 features two songs by Hanoi Rocks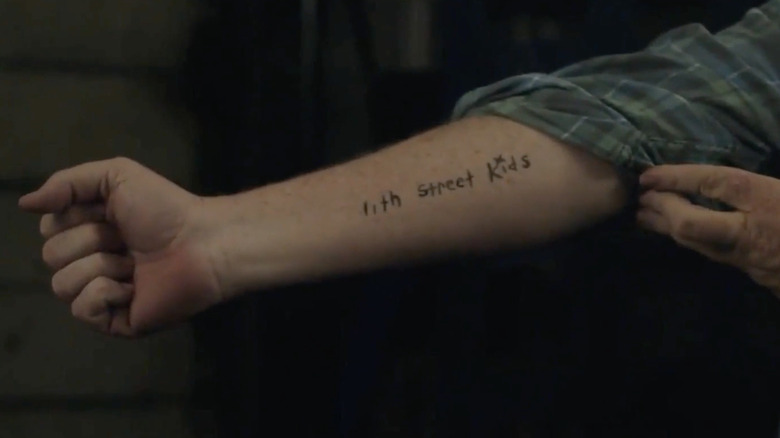 HBO Max
Staying true to Peacemaker's favorites, Episode 5 kicks off with its normal theme song, "Do You Wanna Taste It" by Wig Wam. Later, when the team travels to the Glan Tai bottling factory, "Fight Song," by Sister Sin, plays on the radio in the van. While Harcourt (Jennifer Holland) doesn't seem to be much of a fan of the group (she turns the music off), the silence gives Peacemaker and John Economos (Steve Agee) the opportunity to discuss their shared love for a band called Hanoi Rocks. 
This episode features two songs by the Finnish rock band, including one that serves as a major bonding moment for the entire team. Before and after the mission, the crew listens to a Hanoi Rocks song called "11th Street Kids," the name of which Economos has tattooed on his arm. Later, when Harcourt sends a group photo to the rest of the team, she labels their group text in honor of the song's name. When Leota Adebayo (Danielle Brooks) joins Peacemaker in his trailer for a celebratory (and, apparently, feces-flavored) drink, we hear the sounds of Dogs D'amour's "How Come It Never Rains" playing in the background as Peacemaker and Leota share a bonding moment. As Leota betrays Peacemaker's trust by quietly planting a forged diary, "Fallen Star," also by Hanoi Rocks, plays in Peacemaker's trailer.
The Cruel Intentions, a band we've heard before in "Peacemaker," makes another appearance in Episode 5 with a song titled "Sick Adrenaline," which plays as Detective Song (Annie Chang) discovers Peacemaker's fingerprints. Gunn previously sampled two of their other songs, "Borderline Crazy" in Episode 2 and "Jawbreaker" in Episode 4. This episode also features a song from an American rock band called House of Lords. As the team leaves headquarters with orders to celebrate their successful mission, the group's 2020 song "The Both of Us" plays. Additionally, shortly after Leota discovers a spoilery secret about Clemson Murn (Chukwudi Iwuji), "The Human Paradox," by Dynazty, plays throughout the end of the credits, certainly an appropriate choice for such a sudden and shocking surprise about the task force leader.