David Rossi's 6 Best And 6 Worst Criminal Minds Moments Ranked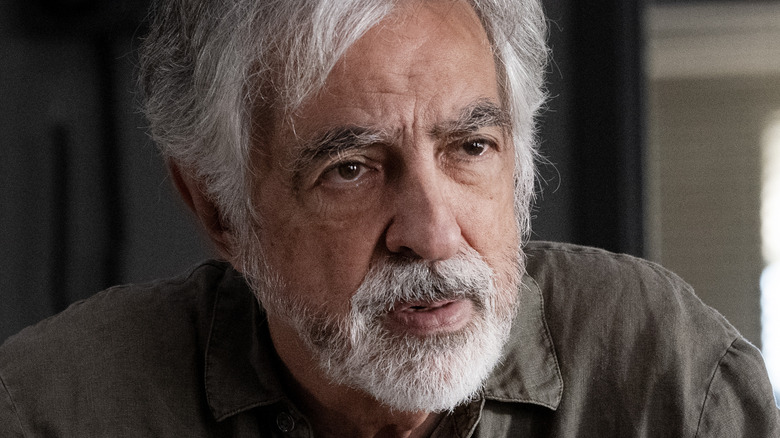 Michael Yarish/Paramount+
The CBS procedural crime series "Criminal Minds" follows the FBI's Behavioral Analysis Unit as they profile and track violent criminals across the country. Throughout the series' 15 seasons, audiences get to know the technical analysts and supervisory special agents who form this unique team. The show delivers a refreshing balance of compelling cases and believable chemistry between the BAU members. Despite the harrowing crimes they encounter, the BAU members also manage to build warm friendships and maintain their sense of humor. Although all the teammates are memorable in their own right, one of the most noteworthy "Criminal Minds" characters is Supervisory Special Agent David Rossi.
SSA Rossi is a complex character who contributes plenty of crime-solving expertise and life experience to the BAU. He's a military veteran, a best-selling true crime author, and a talented criminal profiler. Actor Joe Mantegna portrayed Rossi for 13 seasons, and his performance perfectly captures the character's multifaceted personality. Rossi has a tough exterior, but he can also be kindhearted and generous. At his worst, Rossi can be stubborn, irritable, and even a little judgmental. However, in his best moments, he becomes an invaluable support system for both his teammates and the families of crime victims. This balance of traits makes him an undeniably realistic and relatable part of the BAU. So without further ado, let's look at some of Rossi's best and worst moments in all of "Criminal Minds."
Worst: About Face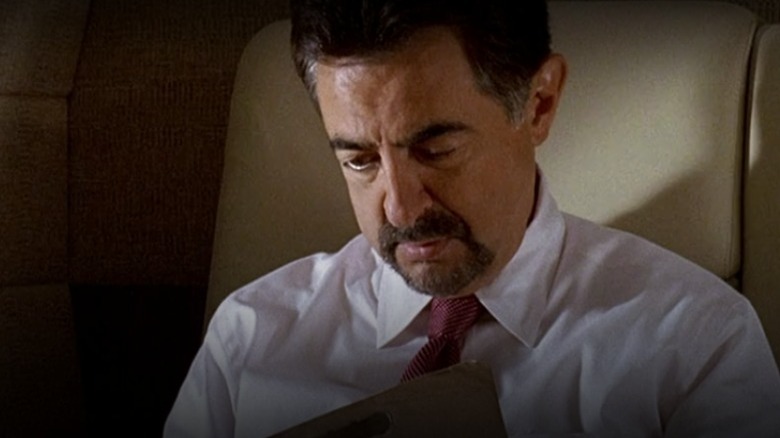 CBS
It can be challenging to join the ranks of a tight-knit team, and David Rossi's first day on "Criminal Minds" isn't one of his finest. In the Season 3 episode "About Face," Rossi comes out of retirement to resume his work in the BAU. He first reunites with Unit Chief Aaron "Hotch" Hotchner (Thomas Gibson) in his office and looks hesitant about some of the changes that have occurred in his absence. For instance, SSA Jennifer "JJ" Jareau (A.J. Cook) comes to tell Hotch she's ready to gather the team, and Rossi appears to disapprove of her position. When he later meets technical analyst Penelope Garcia (Kirsten Vangsness), he makes a snide remark about her being "different."
Unfortunately, Rossi's antisocial behavior continues throughout most of the episode. While the team is en route to Texas to track a violent criminal, he barely participates in their group effort to build a profile. Even as the team begins working on the case, Rossi spends more time taking notes than assisting. He's clearly distracted, which becomes more apparent when he calls Garcia back at headquarters. Rossi calls her "the technical analyst girl" because he's already forgotten her name. Instead of asking her questions that would help the current case, he distracts her with questions about an unrelated cold case. This call foreshadows his real reason for returning to the BAU, but it contributes nothing to his team's efforts to solve the crime at hand.
Best: Birthright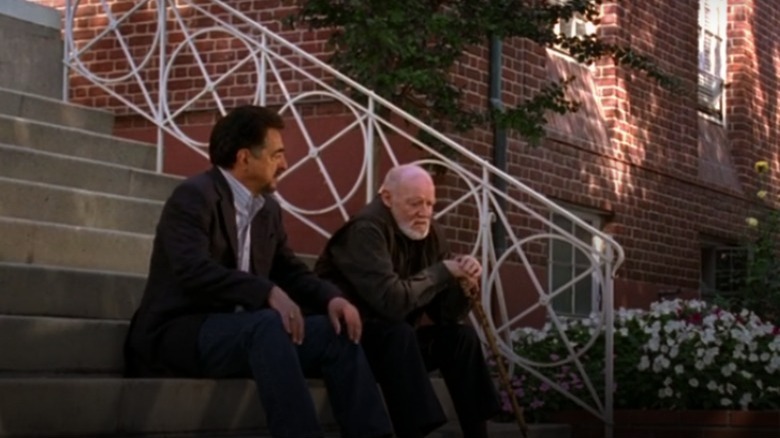 CBS
In the "Criminal Minds" Season 3 episode "Birthright," audiences finally learn the whole story behind the case that brought David Rossi out of retirement. Earlier episodes include flashbacks of the case, and Rossi occasionally looks at a gold charm bracelet with three children's faces. While working a case in Fredericksburg, Virginia, Rossi meets John Caulfield (William Morgan Sheppard), a retired sheriff still haunted by a cold case. Unfortunately, it appears that the killer from that case has resurfaced, and the BAU team works tirelessly to uncover his identity and prevent him from claiming more victims. However, before the BAU begins its investigation, Rossi meets with Caulfield to discuss details from his original case.
Audiences soon learn that Rossi and Caulfield have something in common. Later in the episode, he shows Caulfield the bracelet and tells him the story of a twenty-year-old cold case involving a double homicide. An unknown criminal killed Diana and Richard Galen on Christmas Eve, orphaning their three young children. Rossi tells Caulfield that he calls those children every year to remind them that someone is still trying to solve their parents' case. Although Rossi can sometimes be cantankerous, this early moment makes his character more endearing for audiences. Clearly, he genuinely cares about seeking justice for victims, no matter how long the process may take.
Worst: Cold Comfort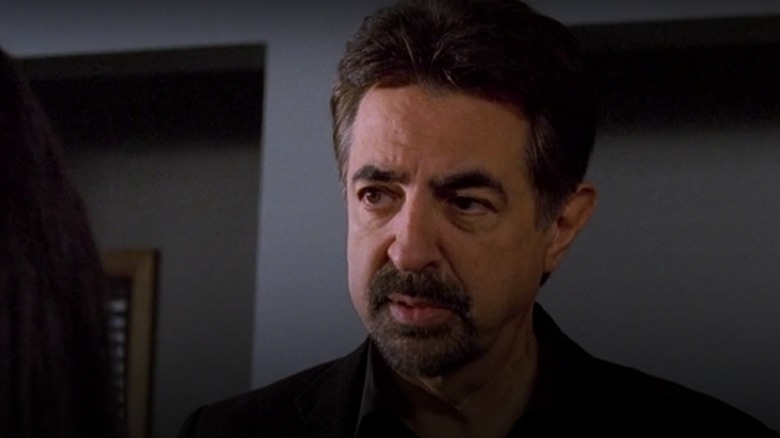 CBS
David Rossi gets personally invested in all of the BAU's cases, but sometimes that investment leads to unproductive behavior. In the "Criminal Minds" Season 4 episode "Cold Comfort," the BAU tracks a serial killer in Olympia, Washington. They soon discover that one of the victims' mothers has enlisted the help of a local psychic named Stanley Usher (Vondie Curtis-Hall). Rossi immediately clarifies his feelings about psychics: He sees no value in their work and believes the desperate mother is wasting her time. He's disrespectful and dismissive toward Usher when they meet and sternly insists that he should remove himself from the case. Since the victim's mother still wants his help, Usher doesn't heed Rossi's request.
As the BAU continues working on the case, Rossi repeatedly expresses his annoyance whenever anyone mentions Usher, regardless of the validity of their comments. He even turns his skepticism on the victim's mother, Sandra (Lolita Davidovich), claiming that she can't possibly identify her own daughter's voice from a 911 call. Naturally, the rest of the team disapproves of his treatment of Sandra, and JJ asks him why he feels the need to deprive the woman of hope. Later, Hotch once again has to remind Rossi that his feelings about psychics have no bearing on the facts of the case. Rossi's stubborn refusal to set his personal beliefs aside is off-putting for teammates and audiences alike. 
Best: The Dance of Love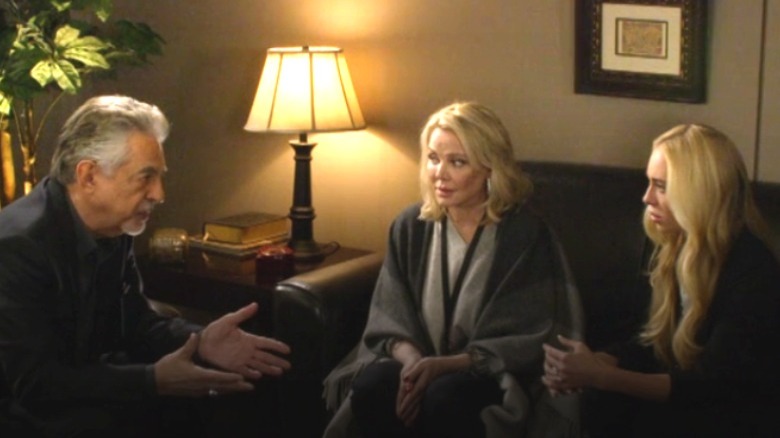 CBS
Although David Rossi has several failed marriages to his credit, he still genuinely cares about his ex-wives' well-being. That tendency is fully displayed in the "Criminal Minds" Season 13 episode "The Dance Of Love." When his third ex-wife, Krystall (Gail O'Grady), comes to town, Rossi asks for time off to visit her. During their amicable reunion, Rossi discovers that Krystall's daughter, Portia (Danielle C. Ryan), plans to marry soon. Rossi congratulates Krystall on the news and happily accepts an invitation to the wedding. He even offers Portia and her fiance, Wick (Bobby Campo), a tour of the BAU headquarters. However, when Rossi meets Wick, his criminal profiler instincts tell him something isn't right about the young man. Rossi disapproves of Wick's misogynistic tendencies towards Portia and asks Garcia to run a background check on him. 
Unfortunately, Garcia finds some unsavory details in Wick's past, including a history of domestic abuse against women. Although he knows the news will upset Portia, Rossi is more concerned about her safety and decides to be honest with her. Portia takes the information very poorly, but Krystall is nonetheless grateful to Rossi for telling them the truth about her daughter's finance. Later, Rossi confronts Wick and threatens him to stay away from Portia, and Wick calls off the wedding. This episode is just one of many examples of Rossi protecting his loved ones even when it's not easy.
Worst: Family Tree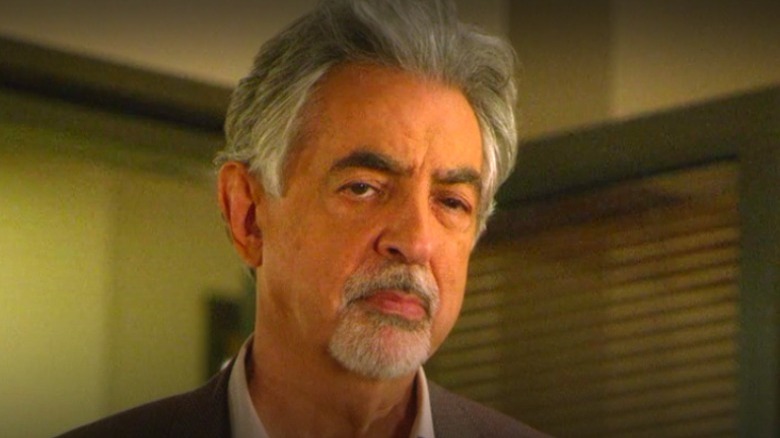 CBS
Careers in law enforcement come with their share of risk. Members of the BAU come face to face with heinous criminals regularly, and the emotional effects of their work can take a toll. For example, in the Season 15 episode, "Family Tree," the team heads to Beaumont, Texas to track a particularly vicious string of murders. The killer, Parris (TJ Power), sends the FBI recordings in which he asks them to catch him, but his organized criminal methods make him difficult to apprehend. As with many cases, the BAU works long, tireless hours in their attempt to stop him from claiming more victims.
When the team finally figures out where Parris takes his victims, they track him to a wooded area on his family's property. Rossi shoots at Parris and hits his target, killing him. Despite being an experienced agent, though, Rossi is shaken up by the encounter. He admits to SSA Matt Simmons (Daniel Henney) that the incident reminded him of a prior event that almost cost him his life. He thinks that post-traumatic stress disorder couldn't happen to him but realizes that he carries trauma from that case. This moment reveals more of Rossi's humanity by shedding light on just how challenging his work with the FBI can be. While this obviously doesn't cast him in any negative light, it certainly marks one of his own hardest days on the job — a moment that Rossi himself would likely describe as one of his darkest.
Best: Fate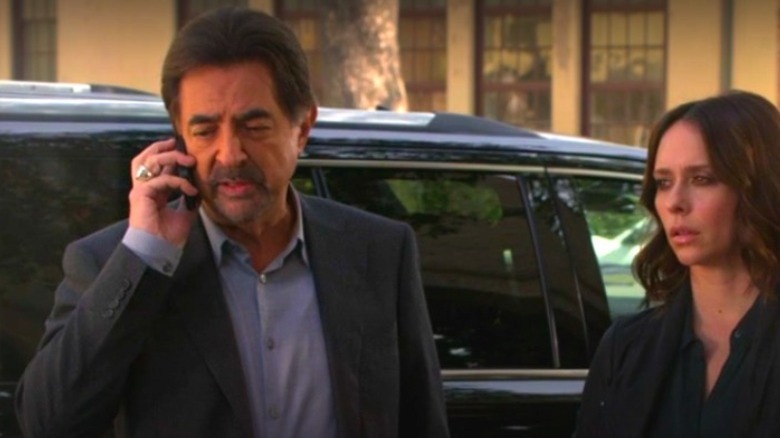 CBS
David Rossi builds a sizable fan base in his career as a true crime writer. At the beginning of the "Criminal Minds" Season 10 episode "Fate," the agent believes an overzealous fan may be tracking him. While working on a case in Virginia, Rossi discovers that a reporter named Joy Struthers (Amber Stevens West) is following him. He asks Garcia to check Joy's license plate to find out why she might be doing so, and Garcia concludes that the reporter is most likely working on a story for her blog. Rossi's annoyed by this information but returns to his work on the BAU's current case.
However, Rossi later learns that he was wrong about the reporter's motivations for tracking him. Joy meets with him and tells him that she's the daughter of a woman named Hayden Montgomery (Sheryl Lee Ralph). In the 1980s, Rossi married Hayden while temporarily working for the FBI in Paris, but the two never had children. At least, that's what Rossi believes until Joy reveals her reason for following him: She is his daughter. He initially dismisses her claims and almost misses his chance to connect with her. Luckily, Rossi arrives at the airport just in time to stop Joy from boarding a flight. He admits he was wrong to abandon Hayden in Paris and takes a spur-of-the-moment trip to meet Joy's family. Not only does Rossi finally meet his long-lost daughter, but he also discovers that he has a young grandson.
Worst: Zoe's Reprise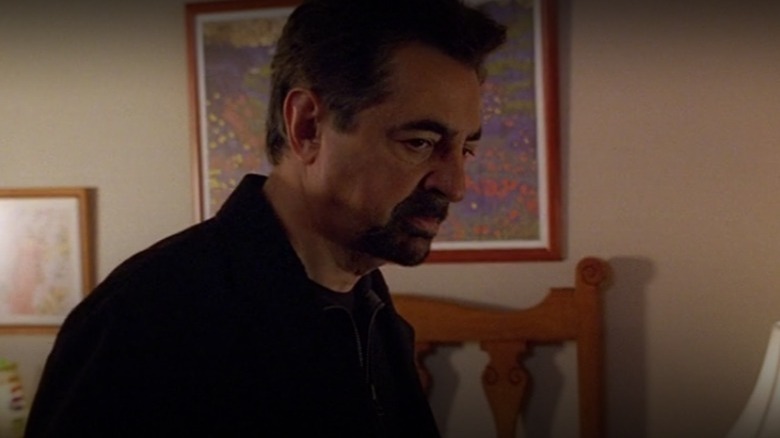 CBS
Sometimes, even the most well-intentioned acts can cross a boundary. In "Criminal Minds" Season 4's "Zoe's Reprise," David Rossi tries to help a victim's mother but makes matters worse. While at a speaking engagement to promote his latest book, Rossi meets a criminology student named Zoe Hawkes (Amy Davidson). She implores him to investigate a spike in her region's murder rate, but Rossi politely refuses. Unfortunately, Zoe is later murdered by a serial killer who takes inspiration from criminals of the past. Rossi feels guilty for not believing Zoe, but he feels even worse after breaking the news of her death to her mother, Sheila (Bess Armstrong).
To make himself feel better for not listening to the criminology student, Rossi anonymously pays for Zoe's funeral. He may have thought he was helping, but Sheila doesn't see it that way. She arrives at the BAU headquarters absolutely furious and asks Rossi to leave her and her family alone. Burying her daughter was already a harrowing ordeal, but Rossi's choice to use his money to absolve himself of guilt makes her even more upset. Rossi apologizes for offending her, but to no avail. Although the BAU solves the case, Sheila's feelings about the situation remain the same.
Best: The Fallen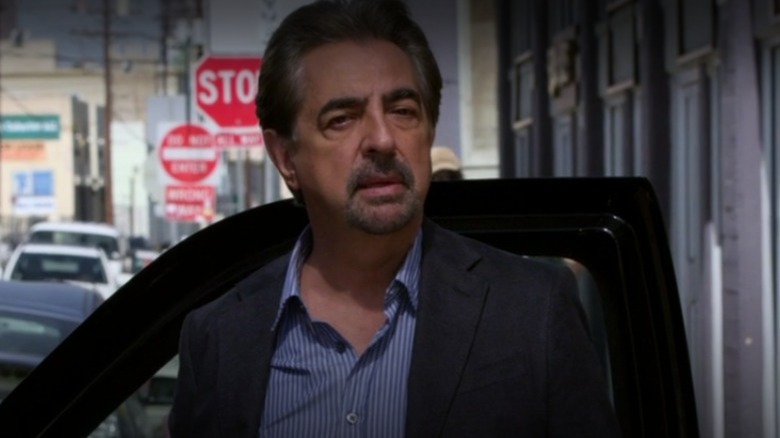 CBS
SSA David Rossi has a rich backstory, especially from his time in the military when he was young. The "Criminal Minds" Season 8 episode "The Fallen" brings part of his past into the present. While investigating a serial murder case around the Santa Monica Pier, Rossi recognizes a familiar face at a shelter for the unhoused: Sergeant Harrison Scott (Meshach Taylor). Audiences see brief flashbacks of Rossi and Scott serving in Vietnam together, but the veteran has fallen on hard times. When Rossi realizes the serial killer he's after is targeting Santa Monica's unhoused population, he helps open a line of communication with the FBI.
Rossi and Scott take some time to relive their shared past, and Rossi offers to help Scott get back on his feet. He repeatedly refuses, but Rossi doesn't give up on his former sergeant. Finally, when Scott nearly becomes a victim of the Santa Monica serial killer, Rossi gets a chance to save his life to repay his heroism in Vietnam. Rossi's actions in this episode demonstrate the depth of his gratitude for his fellow soldier's sacrifices. In the aftermath of the BAU's final showdown with the serial killer, Rossi learns that another soldier, PFC Anthony Hernandez (Rene Rosado), played a pivotal role in saving his life. Rossi attends a ceremony honoring Hernandez and then dedicates his latest book, "Evil Never Rests," to the fallen marine and Sergeant Scott.
Worst: Reckoner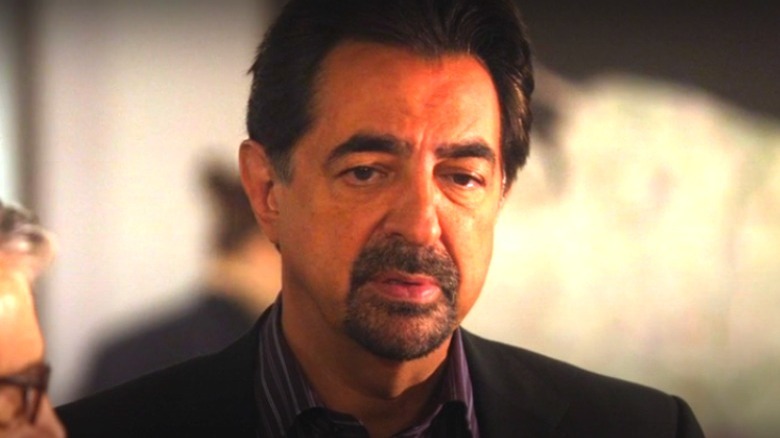 CBS
The "Criminal Minds" Season 5 episode "Reckoner" highlights David Rossi's personal and professional past. A case involving a mysterious hitman takes the BAU team to Rossi's hometown on Long Island, New York. Rossi initially asks Hotch if he can stay behind while the BAU investigates, but Hotch insists that he work on the case. Audiences quickly learn why Rossi was reluctant to return home: He once had ties to criminal enterprises in the area. He meets with an old friend, Ray Finnegan (William Sadler), who brings up a painful reminder of the past — the death of a woman named Emma. Finnegan says he was surprised he didn't see Rossi at Emma's funeral, but Rossi quickly changes the subject.
Rossi later finds a locket with Emma's photo in it, which murder victim Judge Schuller (Lawrence Pressman) holds in his hand as he dies. On the plane ride back to BAU headquarters, Rossi admits that he regrets not building a life with Emma, who ended up marrying Judge Schuller instead. Rossi tells Hotch that he met Emma when he was only 12 years old but felt that she could have been the great love of his life. However, this speech seems hypocritical, given that he couldn't be bothered to attend her funeral. Rossi doesn't have an excellent track record of making relationships work, and his self-pity about Emma is just one of many examples of him choosing the FBI over love.
Best: Damaged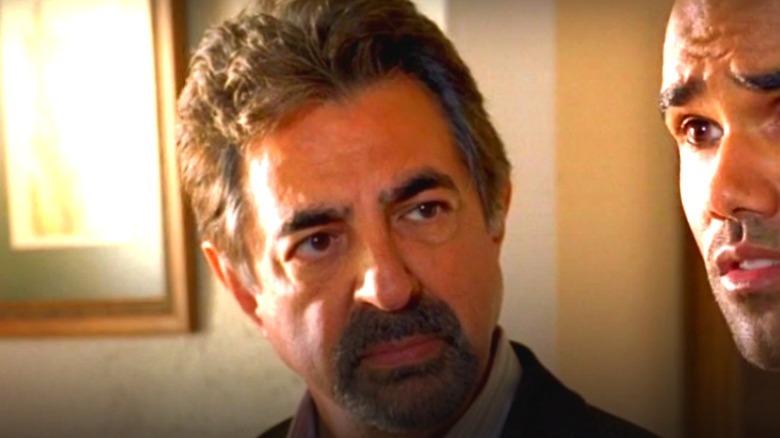 CBS
The double homicide of Diana and Richard Galen haunts David Rossi in his first season on "Criminal Minds." Luckily, this storyline comes to a satisfying conclusion in the Season 3 episode "Damaged." After having a nightmare about the case, Rossi visits Garcia's house in the middle of the night, imploring her for more information. He tells her the 20th anniversary of the crime is the next day, and his passion for finally solving it is evident. Although he sets off to Indianapolis to work on the case alone, the BAU team eventually joins him, and he fills them in on the harrowing details from the day the crime occurred.
As the episode unfolds, audiences learn the lengths Rossi has gone to while working on the case, including buying the Galen family's home to preserve the scene. Later, the team stumbles upon a massive break in the case when they visit the Galens' now-adult children and discover that the killer has been leaving them gifts every year since their parents' deaths. Incredibly, these gifts lead Rossi and his team straight to the Galens' killer. The end of the episode is genuinely touching and is one of Rossi's finest moments in the series. Not only does he finally give the Galen children closure, but he also gives them the keys and title to their family home.
Worst: Strange Fruit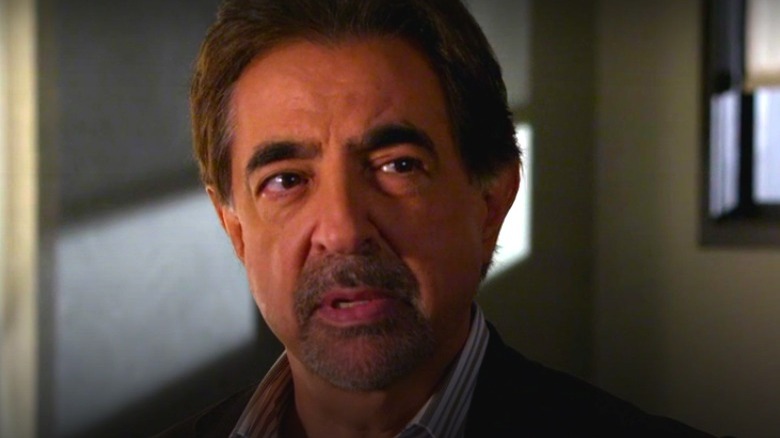 CBS
Many people have shameful moments from the past that they'd rather forget, including SSA David Rossi. In the "Criminal Minds" Season 9 episode "Strange Fruit," a regrettable moment from his youth comes to life as the BAU investigates a case involving two bodies mysteriously buried in an African American family's backyard. Tina Johnson (L. Scott Caldwell), her husband Charles (Glynn Turman), and their adult son Lyle (Seth Gilliam) are shocked when municipal workers find the bodies on their property. Since the FBI can't immediately rule out the family, the BAU takes them to headquarters and questions them separately.
Rossi interrogates Charles, who explains that living in Virginia means having ongoing fears about potentially being a target of racism. The lengthy interrogation reveals the truth behind several murders but also demonstrates some insensitivity from Rossi. He insists he knows what it was like for Charles in the 1960s just because his second wife was African American. However, Rossi's worst admission comes after Charles goads him into owning up to racist behavior in his past. The special agent explains that he bullied and urinated on an African American student when he was in the ninth grade. Although he clearly feels remorse for the incident as an adult, this memory paints Rossi in a severely negative light.
Best: Anonymous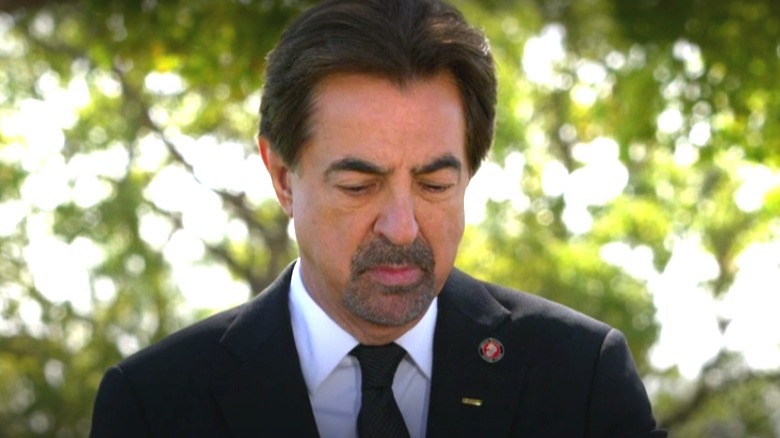 CBS
In the "Criminal Minds" Season 10 episode, "Anonymous," David Rossi receives some horrible news right before taking some well-deserved vacation time. A veterans outreach center called "New Directions" calls to tell him that his former marine sergeant, Harrison Scott, has died from bone cancer. Although this news is obviously devastating, Rossi's actions throughout the episode represent some of his best moments in the series. The heartbroken special agent adjusts his vacation plans to support Scott's family. He meets with Scott's son, Thomas (Russell Richardson), to discuss the marine's illness and untimely death. Rossi offers to handle all of Scott's funeral arrangements, and Thomas happily accepts.
Rossi spares no effort or expense in planning Scott's funeral, which he attends with his daughter Joy. He enlists Penelope Garcia's help in tracking down all of the surviving soldiers who served under Scott in Vietnam and invites them to the event. To Thomas's surprise, his father's final send-off also includes full military honors. It's clear that Scott changed Rossi's life for the better, and the special agent pays a touching homage to his fellow marine at the end of the episode. After the funeral, Rossi says a private goodbye and lays his own Purple Heart medal to rest with Scott's casket.