What You Might Not Know About David Rossi's Marriages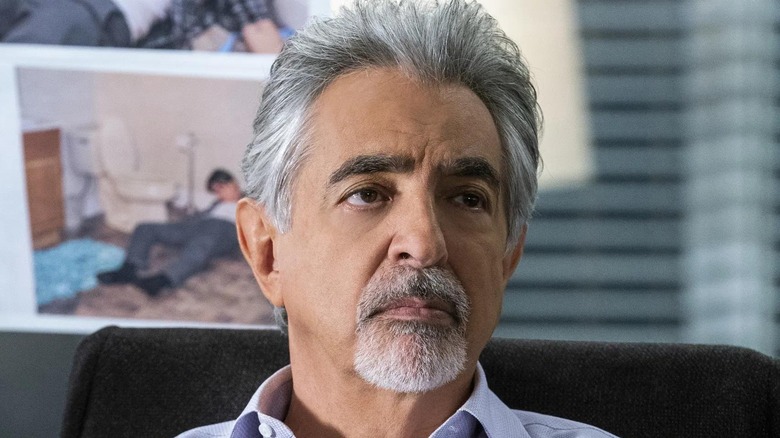 CBS
Over the course of the 15 season run of "Criminal Minds," numerous characters became members of the BAU, or the Behavioral Analysis Unit, while others left, making the team a revolving door of specialists. One of the more steadfast members of the team, however, was David Rossi, played by Joe Mantegna. A senior agent on the team, Rossi voluntarily ended his 10-year retirement to rejoin the BAU in the show's third season, and he remained with the group until the show's finale.
Like many other members of the BAU, Rossi had his own personal demons that manifested themselves over the course of the series, and one of them was his romantic tribulations. While Rossi had been married numerous times over the course of the show, none of his marriages lasted, and for the most part, the cause of his marriages breaking down came down to the same thing. Here's what you might not know about David Rossi's marriages on "Criminal Minds."
Rossi's career got in the way of nearly all his marriages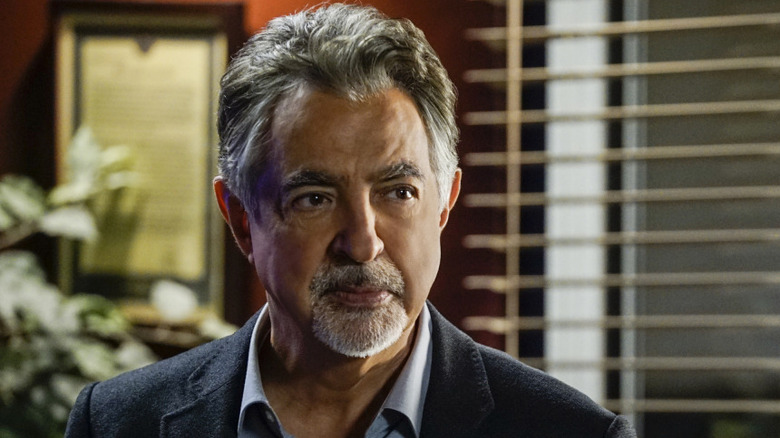 CBS
David Rossi has been married three times, the third of which was to a blackjack dealer in Las Vegas named Krystall Richards (Gail O'Grady). The two connected when Rossi ended up on a winning streak, and they got impulsively married when both were drunk. When they sobered up the following morning, they mutually filed for divorce.
Rossi's other two marriages, however, both ended due to his job. His first marriage was to Carolyn Baker Rossi (Isabella Hofmann), and the two divorced in 1983 after Rossi missed their anniversary while hunting for a serial killer who was targeting children. This was part of a recurring pattern in their marriage, making this instance the last straw for Carolyn.
Rossi's second marriage was to Hayden Montgomery (Sheryl Lee Ralph), a US diplomat at the French embassy. Like Rossi, she also worked in a high-pressure job, and that led to the two of them opting for a divorce after one summer of marriage, as both of their jobs made a marriage unfeasible. Hayden was pregnant with Rossi's child as well, but kept the information from him, as she thought Rossi's dedication to the job would make him an unfit father.
The first 14 seasons of "Criminal Minds" are currently available on Paramount+.