A Closer Look At Penelope Garcia's Dark Past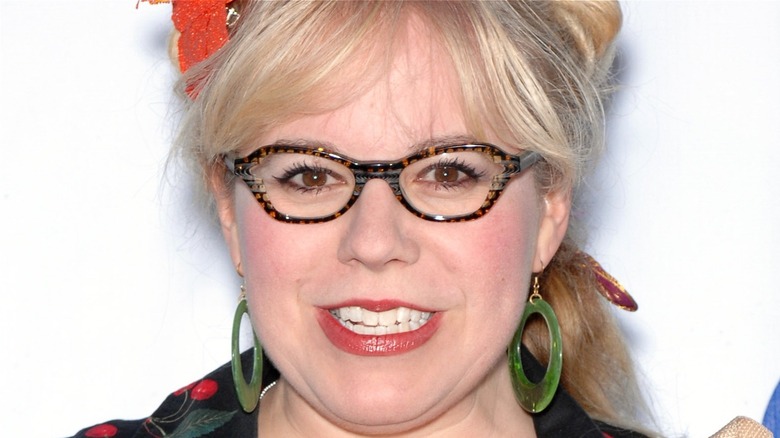 Featureflash Photo Agency/Shutterstock
Among the dedicated agents of the Behavioral Analysis Unit of the FBI that we've come to know and love on "Criminal Minds," it's safe to say that Penelope Garcia (Kirsten Vangsness) is the team's rock. Garcia serves as a combination of data-collecting wunderkind and emotional support system for the team as they investigate the worst serial killers in the country. A skilled hacker, Garcia was captured by the FBI and offered a job by Aaron Hotchner (Thomas Gibson), where she applied those skills in the service of the law. Given her background in both the technical field and hacker culture, she tends to be more free-spirited than the rest of the team.
Still, for all that, she's become an integral part of the BAU team. There wasn't a whole lot we knew about Garcia's background before she was captured by the FBI, especially regarding her family. But in "Criminal Minds" 13th season, we'd come to know a great deal more about Garcia's past, and the tragic events that would haunt her for years to come.
A devastating loss would haunt Garcia for years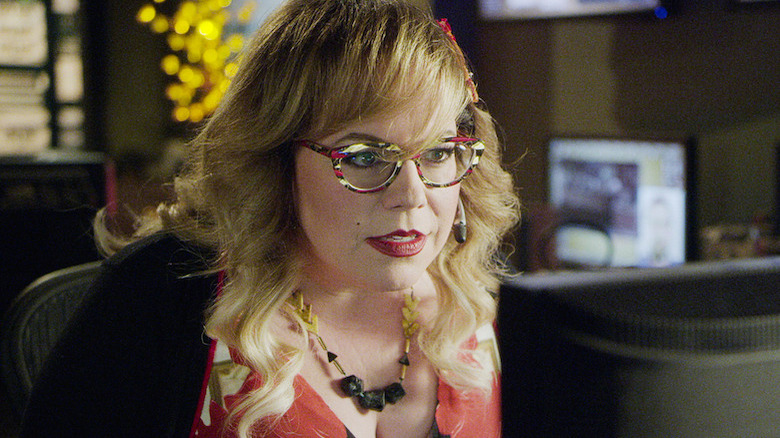 CBS
In the Season 13 episode "All You Can Eat," we learn that when Penelope Garcia was 18, her parents were killed by a drunk driver. Worse, her parents had been out looking for her as she'd been out past her curfew. The death of her parents sent Garcia into a downward spiral, in which she dropped out of the California Institute of Technology and became a full-time hacker, albeit one with a strong bent for social justice as she attacked companies she felt were engaged in wrongdoing. This led her to the BAU and Hotch's offer of redemption. During the episode, the team handles a case without her as Garcia meets with her stepbrother Carlos (Sebastian Sozzi) to discuss the upcoming parole hearing of Jesse Wilson (Chris Dougherty), the drunk driver who killed their parents. Carlos asks Penelope to give a victim's impact statement at Wilson's parole hearing.
Wilson apologizes to Garcia and states that he deserves to be in prison for the crime he committed and that he knows he can never make up for what he took from her and her family. In the end, Garcia delivers her statement in the form of a speech asking that Wilson be released, which drives a wedge between her and her stepbrother.
The crushing weight of guilt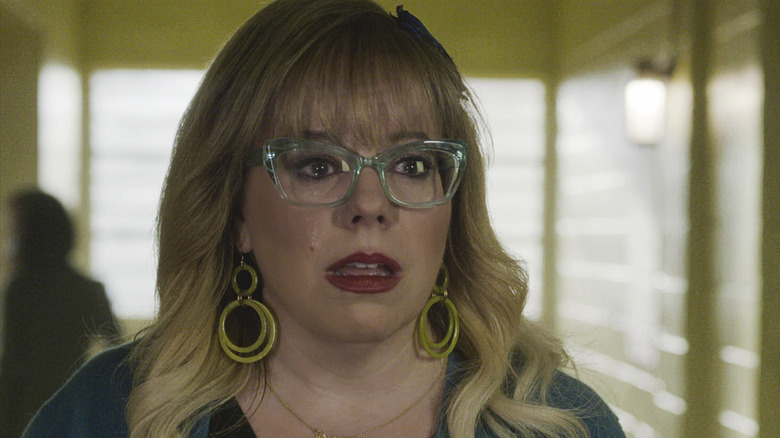 CBS
The ending of "All You Can Eat" has Penelope Garcia apologizing at her parents' graves for her role in their death, and it's clear the guilt informed many of the actions she took in the wake of that loss. While she would recover from it and move forward, the pain of the loss cut deep. Even the decision to forgive Wilson wasn't without cost, as it would be some time before Penelope and Carlos would speak again. They would eventually mend their relationship in the Season 14 episode "Innocence," when Carlos returned to help Penelope in the wake of her abduction by FBI agent and cultist Mary Meadows.
While the events of Garcia's past are tragic, they did help forge her into the dedicated and empathetic investigator she would become. The BAU has benefited enormously from her combination of tenacity and heart, and where others would see the loss of their parents in such a senseless accident as an excuse to indulge in their worst impulses, Garcia took the pain and channeled it into an intense (if slightly misguided) pursuit of justice. That put her on the path to Hotch and the BAU, and ultimately made her the force for good on "Criminal Minds" she is today.