Titans Casts The Leader Of The Doom Patrol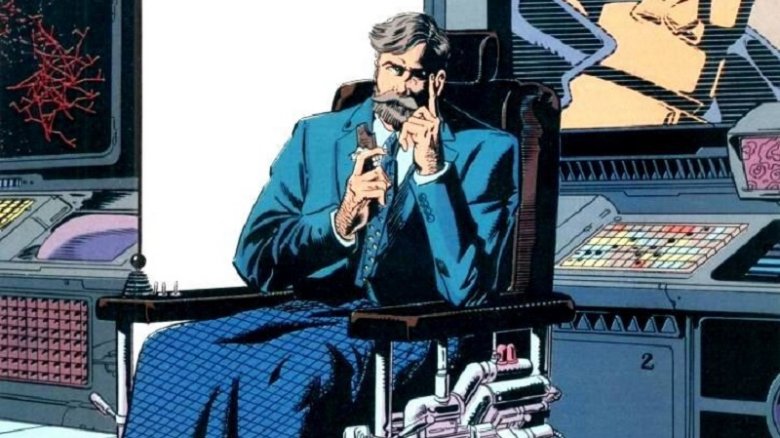 The doctor is in.
After first announcing the inclusion of the Doom Patrol last week, DC Entertainment's upcoming Titans series has cast the group's leader.
According to a report from Deadline, Bruno Bichir has been cast as Dr. Niles "The Chief" Caulder, a brilliant doctor who uses controversial and radical measures to save peoples' lives. Using his scientific brilliance and ethical flexibility, he takes the terminally-ill and nearly-dead and gives them supernatural abilities, snatching them back from the brink of death while costing them a large part of their identities. 
As part of the Chief's racket, the people he saves tend to join his team as superheroes, comprising something like DC's answer to the X-Men — an outcast group of the powerful and misunderstood, led by a wheelchair-bound genius.
The morality of the Chief has always fluctuated, depending on who's writing him. Sometimes he has been portrayed as a bona fide sociopath, twisting his team members lives around for his own agenda in a single-minded mission to save the world. In some instances, he's been revealed to have caused the accidents that put his patients on his operating table — which is obviously the kind of news that could cause some friction. Maybe the Doom Patrol needs to unionize.
The Chief was created in 1963, being introduced along with the Doom Patrol in the 80th issue of My Greatest Adventure. In the comics, he currently leads a roster that includes Robotman, Crazy Jane, and Danny the Street in a new version of the series written by My Chemical Romance singer Gerard Way.
Previously, Bichir had a recurring role in the crime thriller series Absentia, and will also appear in the upcoming Sicario 2: Soldado. The rest of the cast of Titans includes Brenton Thwaites as Robin, Ryan Potter as Beast Boy, Anna Diop as Starfire, Teagan Croft as Raven, Minka Kelly as Dove, and Alan Ritchson as Hawk. 
Titans is set to premiere on the direct-to-consumer DC Digital Service as one of the streaming platform's first live-action offerings later this year. It will be joined by the animated series Harley Quinn and Young Justice: Outsiders. Metropolis, a Gotham-esque series set in DC's City of Tomorrow, is reportedly on deck to follow in 2019.