First Look At Hawk And Dove In DC's Live-Action Titans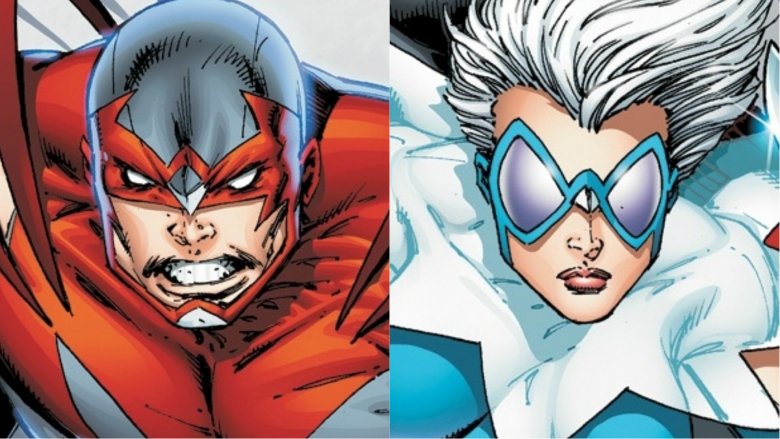 DC Comics
DC's Titans are finally coming to live-action, but they can already brood like seasoned super hero veterans.
Warner Bros. released the first image (below) of Alan Ritchson (The Hunger Games: Catching Fire) and Minka Kelly (Friday Night Lights) suited up as Hawk and Dove from the upcoming series for DC's direct-to-consumer digital service. 
Written by Arrowverse head Greg Berlanti, DC's Geoff Johns, and Akiva Goldsman (Transformers: The Last Knight, The Dark Tower), the show centers on a group of young superheroes from throughout the DC Universe. On the show, Robin (Brenton Thwaites) emerges from the shadow of Batman to become the leader of the team that includes Beast Boy (Ryan Potter), Starfire (Anna Diop), Raven (Teagan Croft), and others.
In the comics, Hawk and Dove have appeared in various incarnations, sometimes both as male brothers. But the show will reportedly make them a romantic male and female couple. One thing has always remained the same: Hawk is aggressive and has a violent nature while Dove is more peaceful.
The suits were designed by renowned costume designer Laura Jean Shannon (Iron Man, Black Lightning). Meanwhile, we got our first look at Thwaites as Robin a few weeks back.
Titans is expected to premiere in 2018 as part of the inaugural slate of the DC streaming service.