Alan Ritchson Cast In DC's Live-Action Titans Series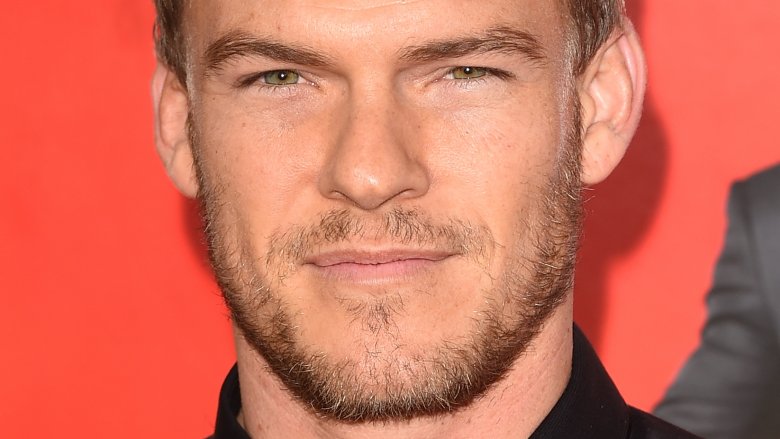 Getty Images
This is one "hawk" of a good casting choice. 
Per Deadline, Alan Ritchson has joined the cast of Titans, the upcoming live-action series set to launch on the brand-new DC Digital Service. 
Ritchson, known for his work as Arthur Curry/Aquaman on the long-running WB/CW drama series Smallville, will play Hawk (also known as Hank Hall) in Titans. In DC Comics lore, Hawk is one-half of the crime-fighting couple of vigilante-lovers, of Hawk and Dove. Where his counterpart Dove is strategic, lithe, defensive, and on-the-ball, Hawk is an aggressive force of sheer physical power who often takes the offense and bruises up his victims. The outlet confirms that Ritchson's role as Hawk is a recurring one, with the option to be bumped to a regular role in the series' second season. 
Written by Akiva Goldsman, DC Comics chief creative office Geoff Johns, and Greg Berlanti, Titans centers around the title group of emerging superheroes who have been plucked from the far corners of the ever-growing DC Universe.
Ritchson joins 24: Legacy alum Anna Diop as Starfire (also known as Koriand'r), an alien princess from a foreign warrior planet who lands on Earth and seeks asylum amongst the human race. Much like Hawk, Starfire is hero who holds a no-nonsense attitude, a mentality to take no prisoners, and the ability to shoot energy bolts from her hands. Starfire stumbles across the Titan crew on her quest to find a sense of community and safety on Earth. Australian newcomer Teagan Croft also stars as Raven, the daughter of a demon and a powerful empath who is constantly struggling to control her emotions, because if she doesn't, her despair and rage overtake her body and unleash her dark side. Pirates of the Caribbean: Dead Men Tell No Tales star Brenton Thwaites rounds out the core cast as Dick Grayson (also known as Robin and Nightwing), who steps out of the shadows to assume governance over the Titans. 
A handful of other heroes such as Beast Boy are expected to join, but no specific characters have been confirmed at the time of writing. 
Titans was first ordered to pilot at TNT in 2014, with Goldsman on board to pen the series. Sadly, the production on the pilot never moved forward, and the project was ultimately passed to Berlanti. He teamed up with Johns and Goldsman to put some television TLC into the potential series and establish a new take and tone for the well-known DC characters. 
Apart from his work as DC's underwater ruler, Ritchson has also starred in Syfy's Blood Drive, which was recently canceled, and took a lead role in Blue Mountain State. On the big screen, the actor has credits in Teenage Mutant Ninja Turtles and The Hunger Games: Catching Fire.
Titans is expected to debut sometime in 2018 on the DC Digital Service, which is also slated to include the animated Young Justice series revival Young Justice: Outsiders. For now, check out the untold truth of another Teen Titans show, Teen Titans Go!