Young Justice: Outsiders Reveals New Characters, Costumes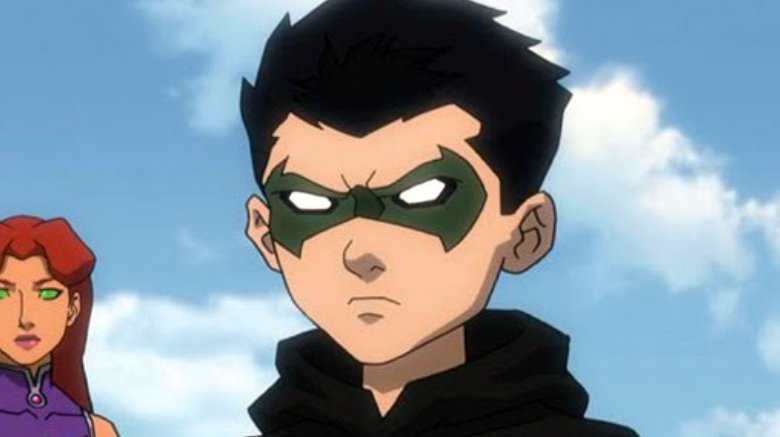 Young Justice will return, and there will be a few more superheroes in tow this time around.
Three years after Cartoon Network canceled the animated series, Warner Bros. revealed details at Comic-Con about the upcoming third season, Young Justice: Outsiders, which will premiere with 26 episodes on the DC-branded digital service next year.
In the series, the teenage superheroes of the DC Universe come of age in a world filled with special powers, super-villains, and everything else that comes with growing up. In Outsiders, the team will take on meta-human trafficking and the horrifying threat that it creates for society in the middle of an intergalactic genetic arms race.
The first image of the new team (below) shows a few new members of the team (Arrowette, Thirteen, and Spoiler) along with updated looks for the familiar ones. As iO9 points out, Thirteen looks like she could be a new version of Traci-13, a magical hero who lived in the slums of Metropolis. But we've seen the other two new characters before. Producer Greg Weisman said that Arrowette is "that little girl who watched Green Arrow and Artemis save her father's life."
Check out the new team below. From left to right, it features Static, Kid Flash, Robin, Wonder Girl, Spoiler, Blue Beetle, Thirteen, Arrowette, Arsenal, and Beast Boy.