TBS Officially Cancels Louis C.K.'s The Cops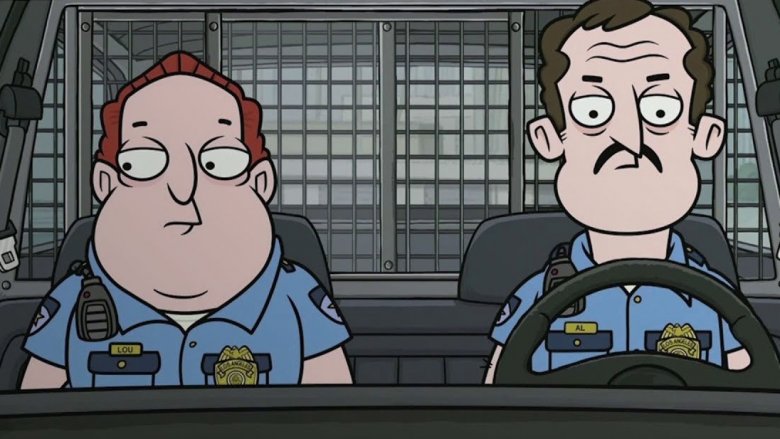 The Cops are officially off-duty—permanently.
After halting development on the animated series two months ago to weigh the options, TBS has officially announced it will not be moving forward with The Cops, which was co-created and set to co-star the disgraced comic Louis C.K., according to a writeup from The Hollywood Reporter.
The series, which was also co-created by and set to star Albert Brooks, proved uniquely difficult to excise C.K. from, with the character he was set to voice both looking like him and leaning heavily on his established persona and comic voice. 
The series' cancellation is the latest casualty of the fallout from Louis C.K.'s sudden and swift downfall, coming in the wake of on-the-record revelations of his sexual misconduct toward coworkers and fellow comedians. After C.K. confirmed the accounts of his misconduct to the public, his second theatrical movie, I Love You, Daddy, was promptly pulled from the release schedule; a comedy special to be produced by Netflix was canceled; his overall deal with FX Networks and FX Productions was terminated; and his voice was removed from the animated series Gravity Falls, as well as the sequel to The Secret Life of Pets.
Following the initial news of the production's shutdown, the series' art director, Francis Giglio, wrote an open letter expressing his disappointment in C.K., whose actions indirectly affected dozens of animators, artists, voice actors, and others who were set to have jobs producing the series for TBS.