Louis C.K. Dropped From The Secret Life Of Pets 2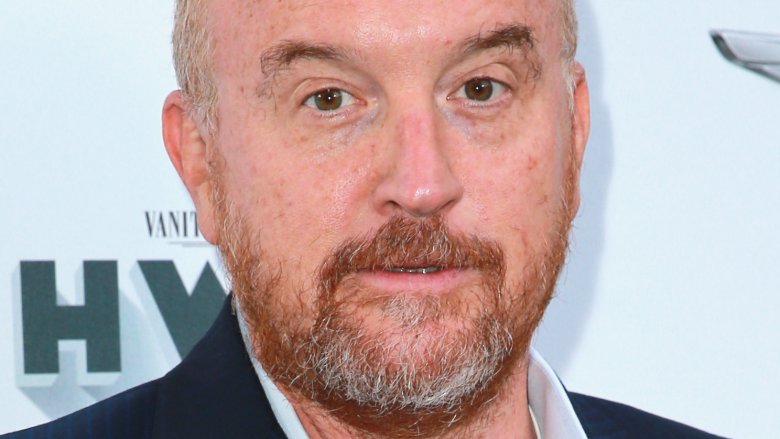 Getty Images
After Louis C.K. admitted on Friday (November 10) to sexual misconduct with five women, Universal Pictures and Illumination have dropped the comedian and actor from his role as a voiceover artist on the upcoming animated movie The Secret Life of Pets 2 (via Deadline).
C.K. provided the voice for the main character Max, a Jack Russell Terrier, in 2016's The Secret Life of Pets. He was expected to return to reprise his role for the sequel, which was slated for release on June 7, 2019. The original film also starred Ellie Kemper, Kevin Hart, Jenny Slate, Lake Bell, Dana Carvey, Hannibal Buress, Bobby Moynihan, Steve Coogan, and Albert Brooks, C.K.'s frequent creative collaborator. 
Universal Pictures and Illumination's choice to cut ties with C.K. comes in the middle of a major whirlwind of fallout. All of C.K.'s representatives (Dave Becky of 3 Arts Entertainment, his publicist Lewis Kay, and APA Agency) have dropped him since The New York Times published a report in which a number of women alleged he had masturbated in front of them, and after C.K. then confirmed that the stories are entirely true. "The power I had over these women is that they admired me. And I wielded that power irresponsibly. I have been remorseful of my actions. And I've tried to learn from them. And run from them," C.K. said, in part, in a statement released via The New York Times. "Now I'm aware of the extent of the impact of my actions."
Additionally, FX Network and FX Productions ended their long-standing relationship with C.K. on Friday after learning of his inappropriate conduct. "We are cancelling the overall deal between FX Productions and his production company, Pig Newton. He will no longer serve as executive producer or receive compensation on any of the four shows we were producing with him–Better Things, Baskets, One Mississippi, and The Cops," the companies wrote in a joint statement. TBS then put a stop to the production of C.K.'s planned animated comedy series The Cops, a move that came after The Orchard shelved the release of C.K.'s film I Love You, Daddy.
Both HBO and Netflix have also separated themselves from C.K., with the former indicating that all of the comedian/actor's content will be removed from its On Demand service, and the latter announcing that C.K.'s impending second stand-up special would no longer be made. 
There has been no word as to whether another actor will take over C.K.'s part in The Secret Life of Pets 2, though that could definitely be a possibility. On the other hand, Universal Pictures, Illumination, and the film's executives could choose to rewrite the script and remove C.K.'s main character altogether.