Gravity Falls Redubbed To Remove Louis C.K.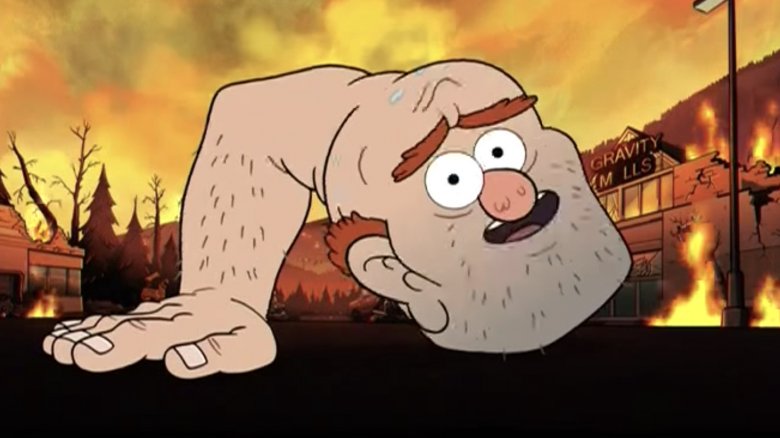 Louis C.K. is no longer a resident of Gravity Falls.
According to The Hollywood Reporter, Disney XD has removed the comedian from the show and redubbed his character with showrunner Alex Hirsch after Louis C.K. admitted to sexual misconduct. 
C.K. voiced The Horrifying Sweaty One-Armed Monstrosity, a huge disembodied head with an arm growing out it who asks people to climb into his mouth, in the 2015 episode "Weirdmageddon: Part 1" and in the 2016 follow-up "Weirdmageddon: Part 3."
"The role was rerecorded approximately one month ago and new versions of three episodes are now on the Disney XD schedule around the world," a spokesperson for Disney said. "Series creator and executive producer Alex Hirsch is now credited as playing the character."
It's just the latest repercussion to the bombshell expose in The New York Times in which five women alleged sexual harassment by C.K. in the past. Two said that he masturbated in front of them in 2002 and three others spoke of similar instances. C.K. later said the stories are true.
Since that report was published last month, FX severed ties with the comedian, TBS halted production on his animated series The Cops, Netflix canceled a stand-up special, Universal dropped him from The Secret Life of Pets 2, and The Orchard shelved his movie I Love You, Daddy.
Watch the original version of Gravity Falls with C.K. below, followed by the new version with Hirsch.