FX Severs Ties With Louis C.K.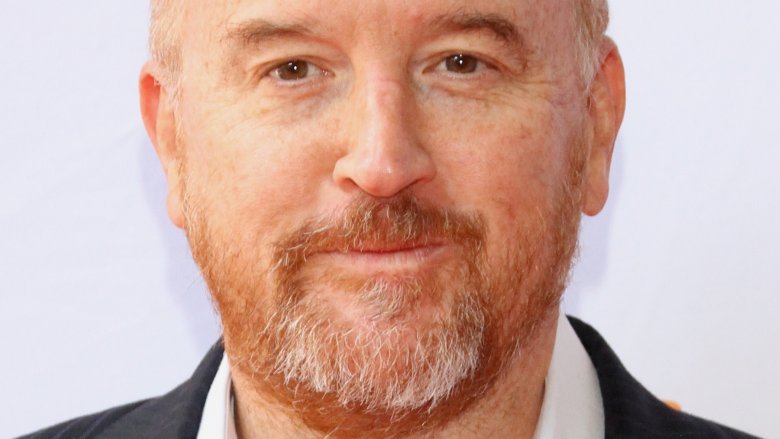 Getty Images
The fallout surrounding Louis C.K. continues. 
As reported by Deadline, FX has officially cut ties with the comedian following reports (and C.K.'s subsequent admission) that he had sexually harassed several women, with allegations dating back to 2002. 
FX Networks and FX Productions released a joint statement indicating that the companies are "ending their association with Louis C.K." The statement goes to to read: "We are cancelling the overall deal between FX Productions and his production company, Pig Newton. He will no longer serve as executive producer or receive compensation on any of the four shows we were producing with him–Better Things, Baskets, One Mississippi, and The Cops."
This decision comes mere hours after C.K. addressed the claims in question, which were first published in a report by The New York Times. Two women alleged that, in 2002, the Emmy-winning stand-up comedian and actor had masturbated in front of them without their consent. Three other women expressed that C.K. had exhibited similar behavior in their presence. On Friday morning (November 10), C.K. revealed that the sexual misconduct allegations made public on Thursday (November 10) are entirely true.
"I want to address the stories told to The New York Times... these stories are true," wrote C.K. in his official statement, also published on The New York Times. "The power I had over these women is that they admired me. And I wielded that power irresponsibly. I have been remorseful of my actions. And I've tried to learn from them. And run from them. Now I'm aware of the extent of the impact of my actions."
In their statement released on Friday evening, FX Networks and FX Productions indicated that they were previously unaware of C.K.'s misconduct, only made cognizant when C.K. admitted to the allegations. "As far as we know, his behavior over the past eight years on all five series he has produced for FX Networks and/or FX Productions has been professional," the companies wrote.
But still, the decision to cut him out is final one. "Now is not the time for him to make television shows. Now is the time for him to honestly address the women who have come forth to speak about their painful experiences, a process which he began today with his public statement," the statement continues. The companies closed by assuring that they "remain committed to doing everything we can to ensure that all people work in an environment that is safe, respectful and fair, and we will continue our review of all of these productions to ensure that was and is the case."
FX's move to sever connections with C.K. follows shortly after HBO announced that it would pull all of C.K.'s content from its On Demand service. It also comes off the back of film distributor The Orchard's decision to stop the release of the comedian's film I Love You, Daddy, which was scheduled to debut on a limited run on November 17, and after Netflix confirmed that it had canceled C.K.'s planned stand-up special.