Louis C.K.'s Film I Love You, Daddy Won't Be Released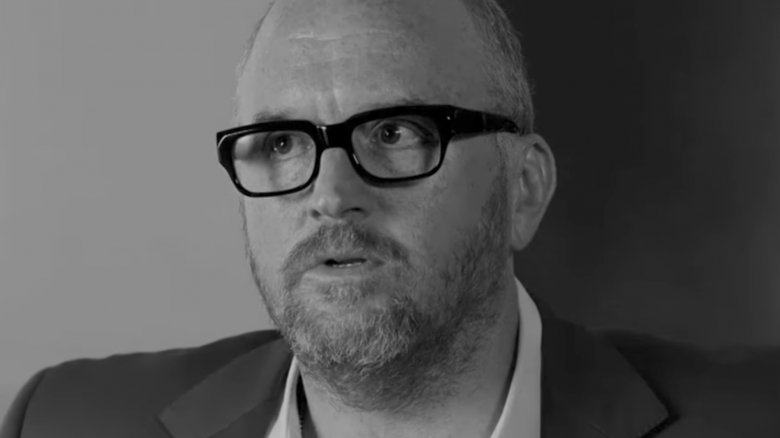 In the wake of allegations of sexual misconduct by Louis C.K., his upcoming and controversial movie I Love You, Daddy won't be shown at theaters.
According to Deadline, the film's distributor The Orchard released a statement making the announcement just a day after The New York Times published a bombshell exposé in which five women alleged sexual harassment by the Emmy-winning stand-up comedian.
The film, which premiered at the Toronto International Film Festival in September, was slated to open in limited release on Nov. 17. A premiere scheduled for last night (Nov. 9) was canceled and C.K. didn't make a scheduled appearance on The Late Show With Stephen Colbert. Several members of the film's cast, including Chloe Grace Moretz and Charlie Day, also reportedly stepped away from doing publicity when the accusations surfaced.
In the New York Times piece, two women said C.K., the creator of the critically acclaimed FX series Louie, masturbated in front of them in 2002 and three other women spoke of other similar instances.
In a previously released statement, The Orchard said: "There is never a place for the behavior detailed in these allegations. As a result, we are giving careful consideration to the timing and release of the film and continuing to review the situation."
C.K. secretly filmed I Love You, Daddy with an all-star cast just months before it debuted. In the movie, C.K. stars as a dad working on his relationship with his teenager daughter (Moretz), but he's horrified to learn that she's fallen for an aging Hollywood filmmaker (John Malkovich).
Meanwhile, HBO has also cut ties with C.K. and removed his content from its on-demand library. FX, which has produced five shows with C.K., is reportedly looking further into the allegations before deciding what to do.