Where You've Seen The Cast Of The Greatest Beer Run Ever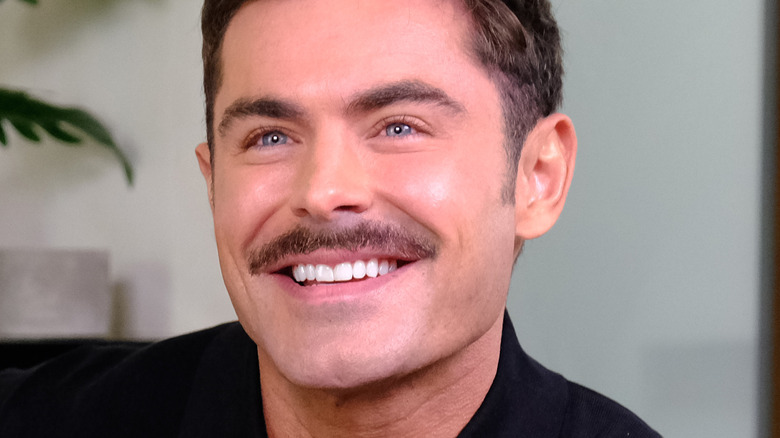 Joe Scarnici/Getty Images
"The Greatest Beer Run Ever" is the true story of John "Chickie" Donahue's dangerous attempt to deliver cans of beer to people from his neighborhood who are fighting in Vietnam. In 1967, the Vietnam conflict was tearing apart one nation literally (Vietnam) and another politically (America), and Donahue was so upset by the anti-war protests he saw on television that he thought it would be a good idea to risk his life to let his buddies overseas know that he and others from their local watering hole supported them. Based on the memoir of the same name  (via WBUR) and directed by Peter Farrelly (whose 2018 film "Green Book" won the Academy Award for Best Picture), the film leans into some of the zanier elements of the story, making for an action-packed romp through a devastating war zone.
To help tell the story, Farrelly cast screen icons, recognizable character actors, and newcomers alike. While you can certainly pinpoint some of these actors by name, a few of them may be complete unknowns to you — at first glance, that is. So just in case you've seen the trailer and wondered to yourself about where you've seen those actors before, we've got you covered. From household names to practical newbies, we're going to break down the major highlights of their careers to help you figure out where exactly you've seen the cast of "The Greatest Beer Run Ever" before.
Zac Efron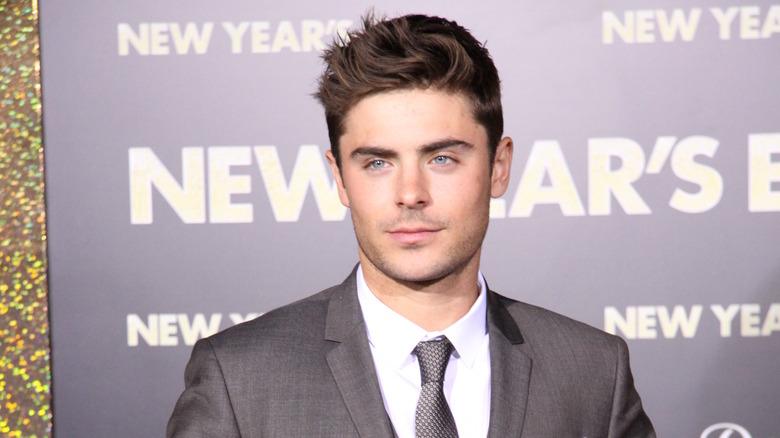 Serge Rocco/Shutterstock
Zac Efron was chosen to play Chickie Donahue in "The Greatest Beer Run Ever." Depending on your age, you may have first encountered his work on the massively successful Disney Channel original "High School Musical," which is essentially a reworking of "Grease" for younger audiences. Efron played the pseudo-Danny Zucko character (if he was a jock instead of a greaser) named Troy Bolton, the basketball superstar who falls in love with Vanessa Hudgens' Gabriella over summer break while singing karaoke together.
The original film spawned the country club-based sequel "High School Musical 2," and a theatrically released third installment titled "High School Musical 3: Senior Year." The musical work didn't let up for him either. In 2007, he co-starred in the musical remake of John Waters' "Hairspray" alongside Danny Zuko himself, John Travolta. In 2009, he played the younger version of Matthew Perry's character (who was also a basketball star in high school) in "17 Again."
While he's had a lot of varied roles, there was a time there when he was primarily making raunchy comedies like "Neighbors" and "Neighbors 2: Sorority Rising," or the big-screen version of "Baywatch" with Dwayne "The Rock" Johnson. He returned to musicals in 2017's P.T. Barnum spectacle "The Greatest Showman." The young heartthrob then became an on-screen dad in the 2022 remake of Stephen King's "Firestarter." Of course, if you're a Browncoat, you might still remember him in his first role as Young Simon in "Firefly."
Russell Crowe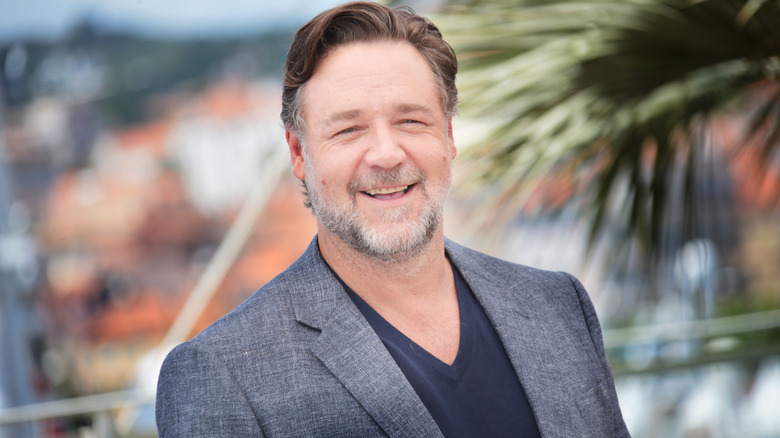 Denis Makarenko/Shutterstock
As a war correspondent who opens Donahue's eyes to the lies spun by the U.S. government about the war in Vietnam, Arthur Coates is crucial to the story's exploration of a complicated moment in history. And who better to bring the proper gravitas to the cast of "The Greatest Beer Run Ever" than Russell Crowe?
Crowe got his start in 1972 in an episode of the television series "Spy Force" entitled "Orphan," though he went uncredited at the time. Over a decade later, he appeared in four episodes of the Australian soap opera "Neighbours" (no relation to the Zac Efron films) as the character Kenny Larkin. He continued working on a ton of things through the '80s and '90s, but the first time many Americans would encounter him would probably be as the villainous Sid 6.7 opposite Denzel Washington in the sci-fi thriller "Virtuosity."
Two years later, he played Bud White in the crime drama "L.A. Confidential," which started him on a tear through the rest of the decade and into the 21st century with roles in highly-acclaimed films like "The Insider," "Gladiator" (for which he won an Academy Award), and "A Beautiful Mind." From then on, he started showing up in big movie after big movie, with highlights including "Master and Commander: The Far Side of the World," "3:10 to Yuma," "Les Misérables," and "Thor: Love and Thunder," in which he played Zeus.
Bill Murray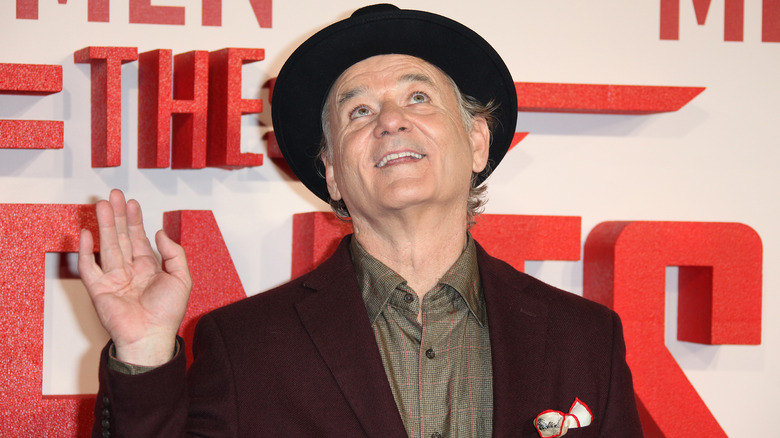 BAKOUNINE/Shutterstock
When CBS News national security correspondent David Martin asked the real Chickie Donahue what inspired him to run through what was probably the most dangerous place on Earth with a bunch of beer, he credited the bartender Colonel Lynch, who stated that he would like to go over to Vietnam and give the boys from the neighborhood a beer. In "The Greatest Beer Run Ever," The Colonel is played by comedy legend Bill Murray.
Where haven't you seen Bill Murray before? If you're a longtime viewer of "Saturday Night Live," you may remember that he joined the cast during its second season, following the departure of Chevy Chase. During his time on the show, he became synonymous with the crummy lounge singer character who liked to incorporate "Star Wars" into his songs. You might also remember his early big-screen success with the military comedy "Stripes."
Later on, he would become known for more than being dry and sarcastic. With "Groundhog Day," he proved he could play funny and dramatic in equal measure. The same is true for Sofia Coppola's movie "Lost in Translation" or the films of Wes Anderson, for whom Murray is clearly something of a lucky charm. He's even worked with Peter Farrelly before, in the bowling comedy "Kingpin." Chances are, though, you associate Murray with the character of Peter Venkman, the lazy, sleazy, scientist in "Ghostbusters." Or just maybe, you think of Murray as the voice of Garfield in the two live-action movies inspired by the comic strip.
Archie Renaux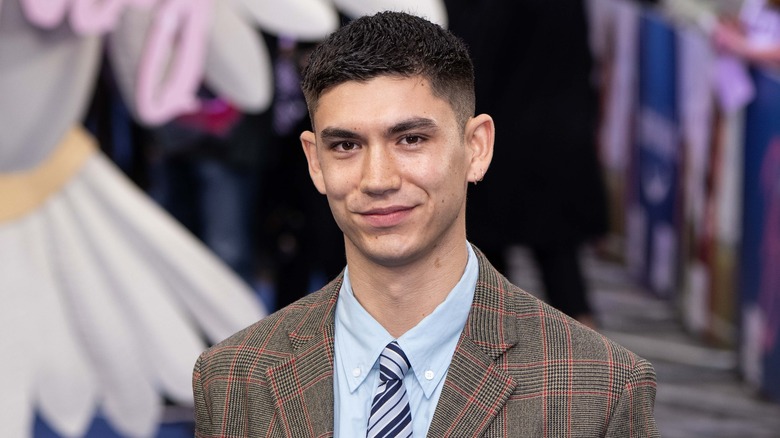 Jeff Spicer/Getty Images
Tom Collins was the first soldier Donahue was able to track down in Vietnam, according to an interview on "CBS Sunday Morning." Although Chickie expected his trip to be both impossible and dangerous, he ran into Collins almost immediately after arriving, and Collins couldn't believe it. In the film, Collins is played by English actor Archie Renaux, who got his start at the age of 20 in a short film about a woman tracking down someone who may or may not be her biological mother called "Market Road."
The following year, he was the lead in a slightly obscure feature film called "Feline." He played David, who looks forward to the quiet solitude of his new summer job as a groundskeeper, but then ends up meeting two people who send his summer in an entirely unexpected direction. His most high-profile credit to date came in 2019 when he landed a role in an episode of the Amazon Prime series "Hanna" as the character Feliciano.
That same year, he played Leo Day in the television mini-series "Gold Digger," the son of a woman in her 60s who begins a romantic relationship with a man in his early 30s, who might just be after her money. He can also be seen in the Netflix series "Shadow and Bone" (a series that features his "Gold Digger" co-star Ben Barnes) as Mal the First Army soldier and tracker. Oh yeah, and he was in "Morbius."
Jake Picking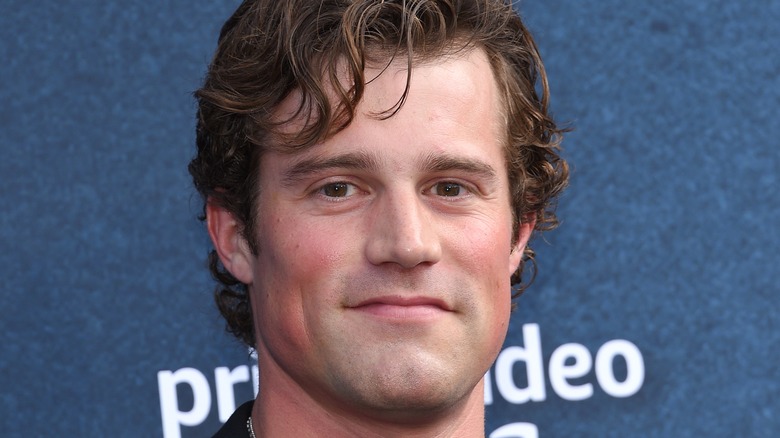 DFree/Shutterstock
Rick Duggan took a photo of Donahue sitting with his platoon, proving that the man really did travel to Vietnam like he said he would. Duggan told David Martin of "CBS Sunday Morning" that they were manning an ambush site when Donahue found them, which Duggan felt was something of a miracle because they were constantly on the move. Director Peter Farrelly said that the scene where Donahue meets Duggan changes the tone of the film, because that's when the reality of the situation kicks in.
Duggan is played by German-born actor Jake Picking, whose first credited role came in "The Way Way Back" starring Steve Carell, Toni Collette, Allison Janney, and Sam Rockwell. He also played Nate in the 2013 pilot episode of "Ironside." The next theatrical film he did was "Dirty Grandpa," in which he played Chad alongside his "The Greatest Beer Run Ever" co-star Zac Efron.
In 2018, he had big-screen roles in "Blockers" and "Sicario: Day of the Soldado," and even had a guest role on the Steve Carell co-created comedy series "Angie Tribecca." Then, in 2020, he portrayed the iconic actor Rock Hudson as a young man just starting his career in the Netflix series "Hollywood." One of his biggest credits to date came in 2022, when he played naval officer Lt. Brigham "Harvard" Lennox in "Top Gun: Maverick."
Will Ropp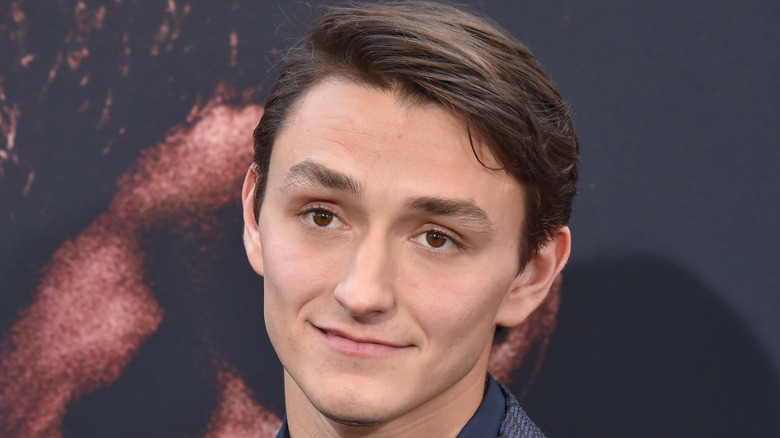 DFree/Shutterstock
When it came to Kevin McLoone, Donahue didn't exactly find him, to hear McLoone tell it — he stumbled on Donahue (via "CBS Sunday Morning"). It was a dangerous place, so when McLoone saw Donahue there, he pulled up next to him and had him hop in the transport. The actor portraying McLoone in "The Greatest Beer Run Ever" is Will Ropp, who got his start in several short films and guest spots on TV shows like "Speechless" and the web series "Timber the Series," an anthology series based on actual Tinder dates.
On the television series "The Fallout," Ropp plays Vada's best friend Nick Feinstein, a gun control activist who tries to help her improve her coping skills following a school shooting. In the second season of the series "Love, Victor," he plays the lead character's homophobic basketball teammate. He took another basketball role as Kenny Dawes in "The Way Back" (not to be confused with "The Way Way Back") starring Ben Affleck in 2020. The following year, he appeared as Milo in two episodes of Mindy Kaling's "The Sex Lives of College Girls" titled "I Think I'm a Sex Addict" and "Le Tuteur."
Kyle Allen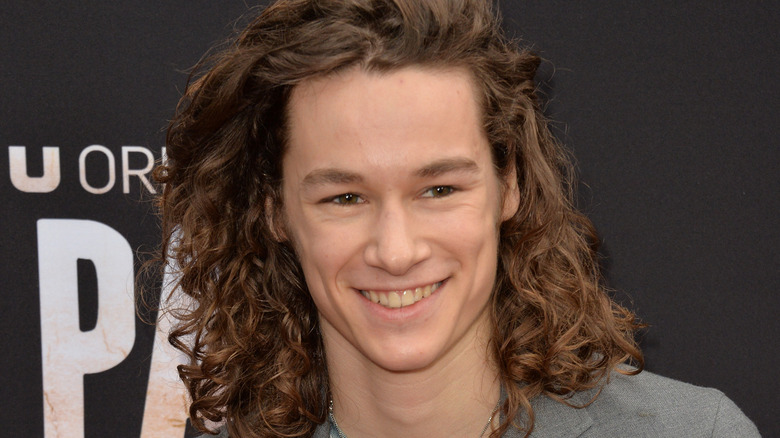 Jaguar PS/Shutterstock
The last of the four guys Donahue finds is Bobby Pappas, played by Kyle Allen in "The Greatest Beer Run Ever." Not only was he the last, but he might also have been in the most terrifying spot of them all. As the real Pappas explained on "CBS Sunday Morning," he was stationed at an ammunition dump that was attacked, destroying $8 million worth of ammunition in eight seconds. "A million dollars a second," Pappas said.
If you've seen the trailer, then you probably remember the line, "You got a good heart, Chickie. It's your brains I'm worried about." Those words are spoken by Pappas, and he apparently really said them. Like most actors on this list, Allen got his start in short films and television appearances. Things started taking off for him in 2016 when he started playing Hawke Lane, the child of Eddie and Sarah Lane in the Hulu original "The Path" starring Aaron Paul.
Right after that, he segued into the Season 8 of "American Horror Story" playing Timothy Campbell. Steven Spielberg then brought him into his 2021 adaptation of "West Side Story" to play one of the members of the Jets, Balkan. In 2022's "Space Oddity" from director Kyra Sedgwick, he plays a man trying to plan a trip to Mars.
Christopher Reed Brown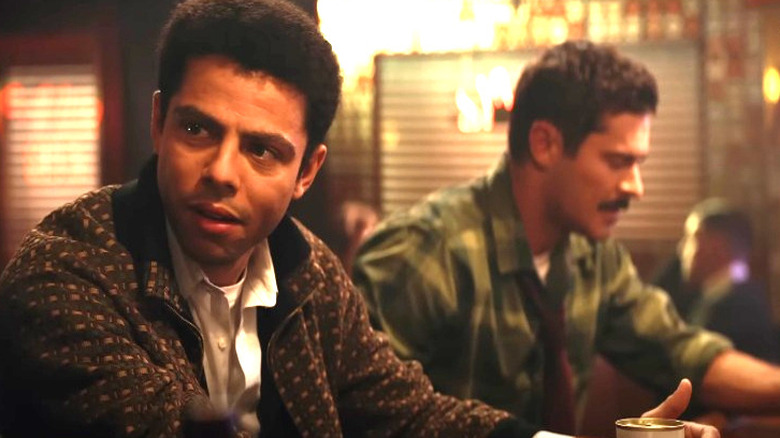 Apple TV+
Christopher Reed Brown is one of the newer faces in "The Greatest Beer Run Ever." His first screen credit came in a 2015 episode of Debra Messing's police series "The Mysteries of Laura," in which he played a murder victim named Zac Romero. The following year, he starred in a short film called "#Blowingup" and played a character credited only as "Lab Partner" in the movie "Cheerleader." In 2018, he played Derrick in a modernized TV Movie take on the 1970s undercover cop show "Get Christie Love."
Brown's work in mystery programming continued in 2019 when he played Arnold (a young guy who flees a crime scene where he was spraying graffiti) in an episode of the modern-day Sherlock Holmes series "Elementary" titled "Gutshot." Just before "The Greatest Beer Run Ever," he also starred in the short film "Hi Mom."
If you didn't recognize him from any of those, you might have seen a few commercials he did. On the actor's official website, he shares his commercial work, though you might not have recognized him right away — his Mastercard commercial has him in the background, and the White Castle spot shows him in a face mask. Still, it's entirely possible you've seen them enough that he managed to stick in your head.
Joe Adler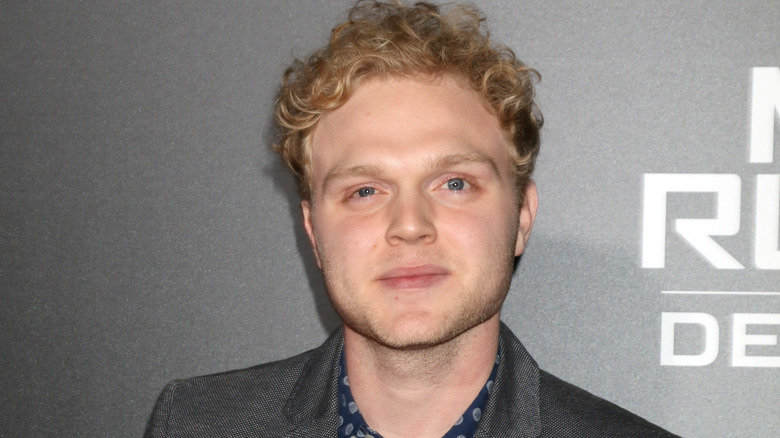 Kathy Hutchins/Shutterstock
Joe Adler may not be a household name (depending on the house, anyway), but he's sure done a lot in a career that has (so far) spanned just over a decade. Instead of cutting his teeth on short films, Adler got started as an actor in 2010 with roles on both "Detroit 1-8-7" (starring Michael Imperioli) and "NCIS." In 2012 and 2013, he appeared in episodes of "Bones" ("The Family in the Feud"), "Modern Family" ("Arrested"), "Workaholics" ("Fourth and Inches"), "CSI" ("Torch Song"), and multiple episodes of "Shameless" as Colin Milkovich, the son of Mandy and Mickey Milkovich.
His first long-running stint on a TV series came in 2013, when he was cast as FBI agent Jason Wylie on "The Mentalist." From 2013 to 2015, he appeared in 26 episodes of the series. Once his time there was up, he moved on to "Grey's Anatomy" where he played Dr. Isaac Cross for 18 episodes. On the film side of things, Adler is probably best known as keeper Zart in "The Maze Runner." David Lynch fans certainly saw him (however briefly) as Roger in the 2017 return of "Twin Peaks."
Ruby Ashbourne Serkis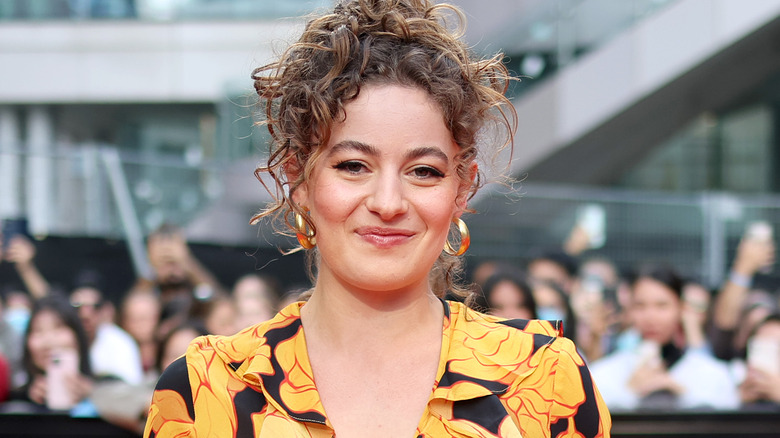 Matt Winkelmeyer/Getty Images
In the trailer for "The Greatest Beer Run Ever," there's a moment where Zac Efron's Chickie Donahue confronts a young woman protestor and accuses her of embarrassing her family. That woman is his younger sister Christine, and she's played by Ruby Ashbourne Serkis. If that last name sounds familiar to "Lord of the Rings" fans, that's because she's the daughter of actors Lorraine Ashbourne and Andy Serkis. She even had small parts in two of the "Hobbit" films as a "Cute Young Hobbit" and "Girl in Laketown."
The first role most audiences will probably associate with her is that of Lavinia, one of the main characters of Netflix's series "The Letter for the King." In 2022, she played Amy Robsart (the wife of the Earl of Leicester who died under suspicious circumstances) in the Starz series "Becoming Elizabeth." At TIFF, Serkis spoke of her time working with Efron, saying, "He's a really loving, giving scene partner ... and I think he's really great in this film."
Kristin Carey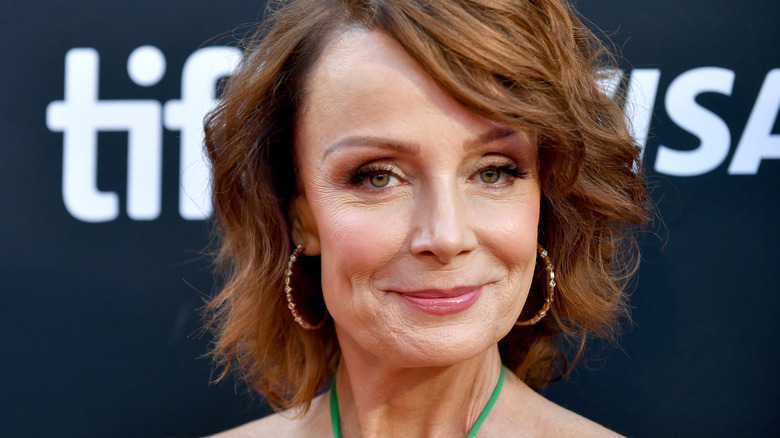 Rodin Eckenroth/Getty Images
Kristin Carey is one of those actors that you've definitely encountered, even if you didn't know it. Her IMDb lists over 90 credits to her name, so there's very little chance you haven't seen something she was in. Starting back in '94, Carey hit the scene in an episode of "Diagnosis Murder" titled "The Last Laugh: Part 1." She played a receptionist in the TV movie "A Case for Life" in 1996, but didn't show up in anything else for another four years, until she portrayed Brenna in "The Black Rose."
Soap Opera fans (especially those who prefer their daytime drama with a mountain of camp) will recognize her as Dr. Dottie Prewitt from her 13-episode run on "Passions." Then there are all the police dramas she's made appearances in, like "Without a Trace," "Bones," "Criminal Minds," "Castle," "CSI: Cyber," and "NCIS: New Orleans." She  also appeared in eight episodes throughout the run of "Scandal" as Brooke Foster and a Conservative Pundit.
If you're more into comedy, perhaps you saw her episode of "It's Always Sunny in Philadelphia" titled "The Gang Recycles Their Trash," in which she plays a rich housewife. Or maybe you recall her as Aunt Meg in Doug and Peter Farrelly's comedy "Hall Pass" from 2011. And if sketch comedy is your thing, she was in an episode of "I Think You Should Leave."