The Untold Truth Of Shadow And Bone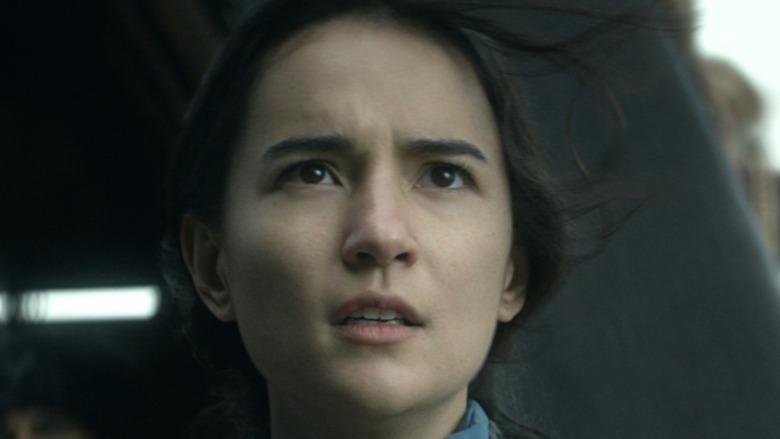 Netflix's "Shadow and Bone" has taken the world by storm. An eight-episode fantasy series reminiscent of other magic-minded Netflix offerings like "The Witcher," "Shadow and Bone" tells the tale of Alina Starkov. A young woman who grew up in an orphanage thinking she had little to look forward to except a career in cartography, Alina discovers she possesses powerful magical abilities and a mysterious destiny as the "Sun Summoner." As her story unfolds, "Shadow and Bone" introduces its audience to a brand-new fantasy world –- one that is familiar in some ways, but unlike anything we've seen before in others. Take the Shadow Fold: This swath of perpetually monster-haunted darkness dividing Starkov's home country of Ravka is immediately iconic.
But, like the Shadow Fold itself, there's more to "Shadow and Bone" than initially meets the eye. It's an adaptation with a complicated relationship to its own source material, a unique story that's nonetheless part of a long tradition, and a development process quite a bit longer than you might expect. Let's dive into the untold truth of "Shadow and Bone."
It's based on a young adult book series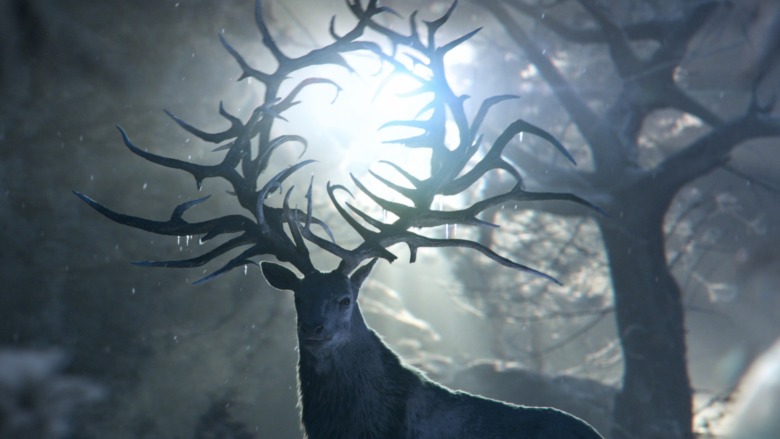 Leigh Bardugo published her first novel, "Shadow and Bone," in 2012. She followed it up with a new book set in the same world every year for the next four years, creating what would become known as the Grishaverse. Alongside similar series like "Divergent," "The Mortal Instruments," and "Throne of Glass," the Grishaverse debuted as part of the fantasy craze that dominated young adult literature in the 2010s. Indeed, "Shadow and Bone" came along at a time when audience demand for exactly this sort of story was at its peak: The last "Harry Potter" film had been released in 2011, while both the final "Twilight" movie and the first "Hunger Games" movie came out in 2012. These stories laid the foundation Bardugo's novels, and those like them, built upon.
While "Shadow and Bone" is unique in many ways, it's easy to spot the influences of the young adult fantasy boom on its story. Like "Twilight" and "The Hunger Games," it centers itself around a young female protagonist with two potential male love interests. Like "Harry Potter," that protagonist is a "chosen one" who finds herself thrust into a highly specialized magical community (which also makes heavy use of stag imagery). The show even shares a cast member with the "Harry Potter" movies, as Zoë Wanamaker, who plays Madame Hooch in those films, appears as Baghra in "Shadow and Bone."
It combines two books in an unorthodox way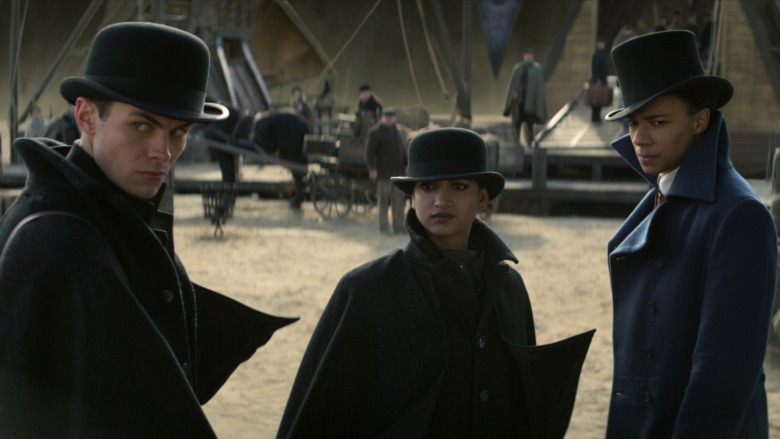 "Shadow and Bone" is indeed an adaptation of the Grishaverse books, but series creator Eric Heisserer has taken an unusual approach to the process. Two storylines form the backbone of the show, which remain largely distinct: The main one involves Alina and the Grisha, while the other follows a crew of thieves led by Kaz Brekker. These two sets of characters interact with one another occasionally, but not often. Readers of Bardugo's series know why: They're from different books! Alina's adventures are taken from the first novel, "Shadow and Bone," while Kaz and his crew hail from the fourth book, "Six of Crows."
There's an obvious reason the series decided to combine these tales: The original "Shadow and Bone" is widely considered to be the weakest of Bardugo's novels. In fact, the first three books, which all involve Alina, are far less critically acclaimed than the next two, which involve Kaz and his crew. In many ways, "Six of Crows" was the book that put the "Grishaverse" on the map. Heisserer clearly wanted to tell Bardugo's story from the beginning, but he also wanted to include the series' most popular characters. Hence, a combination: Alina's first book gets a more-or-less faithful adaptation, while the "Crows" characters play out a related story that, while technically being original material, functions as a prequel to "Six of Crows."
Its fantasy setting is based on Tsarist Russia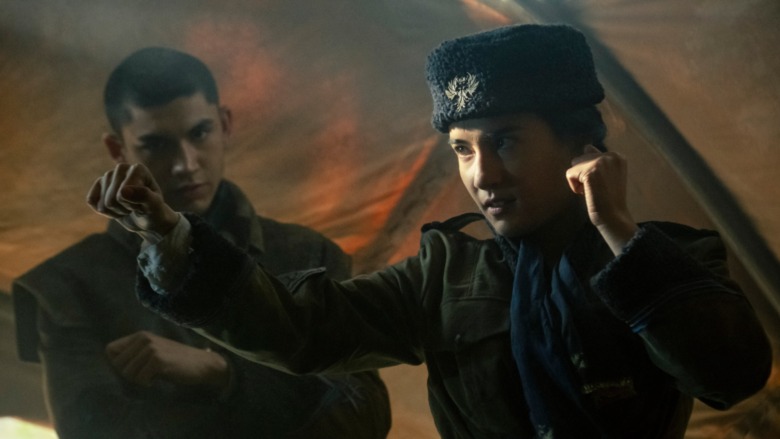 One of the things that makes the Grishaverse different from other young adult fantasy stories is its setting — specifically, the real-world influences behind its setting. Popular fantasy, especially for younger readers, tends to take place either in a supernatural version of the modern world or in some kind of post-apocalyptic dystopia. And, when fantasy authors do create their own worlds, they tend to base them on Western European medieval settings much like those of "The Lord of the Rings" and "A Song of Ice and Fire."
"Shadow and Bone," however, doesn't follow any of these templates. Bardugo's original fantasy kingdom of Ravka is influenced not by medieval England, but by 19th century Tsarist Russia. This influence can be seen in the names of people and places in the series, as well as some of the language used, and the series' costuming. There are other connections as well: The king of Ravka uses a double-headed eagle as his heraldry, for example, which was the symbol of the Russian Empire's ruling Romanov family. "Shadow and Bone" even incorporates a direct analogue to the Mad Monk himself, Grigori Rasputin, in a sinister royal advisor known as the Apparat, brought to life by actor Kevin Eldon. Other nations in Bardugo's world are loosely based on Scandinavia, the Netherlands, and China.
It's more diverse than the books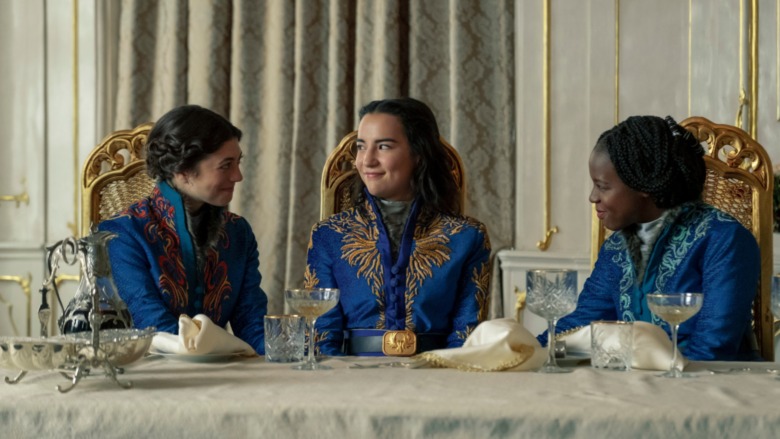 While "Shadow and Bone" breaks from fantasy tradition with its unorthodox setting, its source material is conventional in one major way: The characters in the first books are almost entirely white. Bardugo has expressed regret about this, and with her blessing, Heisserer assembled a cast that is considerably more diverse. The most obvious change is Alina Starkov herself. Originally a pale-skinned Rakvan, she is played on the show by Jessie Mei Li, who is of Chinese descent. Accordingly, Alina's own origins have been changed so that she is only half Ravkan, with the other half of her ancestry coming from Shu Han, a nation inspired by East Asia.
There's a lot to be said for the show's efforts to update its source material for the modern media landscape. Ravka and Shu Han are enemy nations in both the books and the show, which means that from the very first episode, Alina encounters blatant discrimination from other Ravkans. Though some fans are impressed with these changes, "Shadow and Bone" has also faced criticism for handling these issues in what some think is a shallow manner. 
Its languages come from a familiar source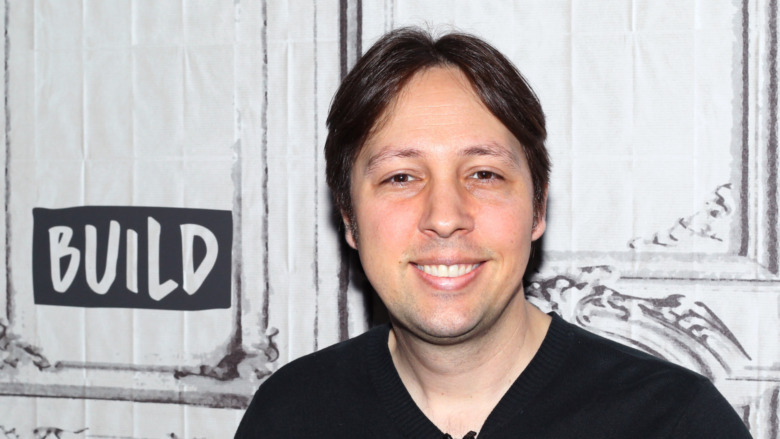 Jim Spellman/Getty Images
As you'd expect from an American show, most characters in "Shadow and Bone" speak English (although as you might not expect from a Russia-inspired setting, they often speak it with an English accent). However, this is a fantasy show. What fun would it be if we didn't get any brand-new languages out of it? Enter language creator David J. Peterson, who developed both Alina's native language of Ravkan and that of neighboring Fjerda (though he had help on the latter from fellow conlanger Christian Thalmann).
Even if you don't know Peterson's name, you're almost certainly familiar with his work. He's created languages for "The 100," "Penny Dreadful," "The Shannara Chronicles," "The Witcher," and "Lovecraft Country," and that's not even half his television credits. He's also done work for Disney, crafting the language of the Dark Elves in "Thor: The Dark World," the Zealots' incantation language in "Doctor Strange," and Kumandran in "Raya and the Last Dragon." Most notably, Peterson created the Dothraki and High Valyrian languages for HBO's "Game of Thrones." With a book and two separate YouTube series about language invention to his name, it's safe to say that Peterson is one of the industry's greatest experts on the subject, and that the various languages of "Shadow and Bone" are in good hands.
Most of the main cast is relatively new to acting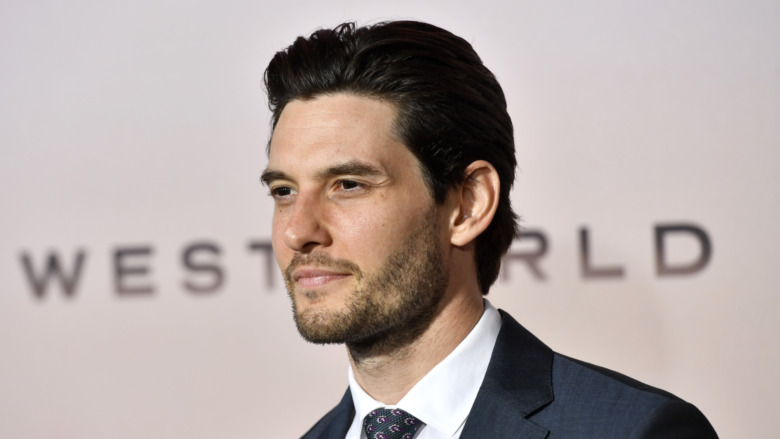 Frazer Harrison/Getty Images
One of the most interesting things about "Shadow and Bone" is the relative lack of major Hollywood names within the cast. Adaptations of well-known fantasy series are a prime opportunity for stunt casting, but "Shadow and Bone" largely avoids this. Its most famous actor is probably Ben Barnes, who plays General Kirigan: He came to prominence on shows like "Westworld" and "The Punisher," but is far from a household name. The other five characters who appear in every episode — Alina, Kaz, Mal Oretsev, Inej Ghafa, and Jesper Fahey — are all played by performers who are relatively new to the scene. Jessie Mei Li and Amita Suman didn't start acting until 2018, while Archie Renaux's career goes back only a year earlier. Freddy Carter and Kit Young have a little more experience, both having acted on the stage, but even combined, they muster a mere handful of pre-2017 credits between them. Only Carter and Renaux have previously been part of a show's main cast.
Remarkably, this relatively inexperienced slate of actors is one of the strengths of "Shadow and Bone." It would have been easy for Heisserer to spend a lot more of his budget bringing in bigger names, but the assembled actors really work as an ensemble. "Shadow and Bone" might end up being known as a show that launched multiple careers.
It's all about the romance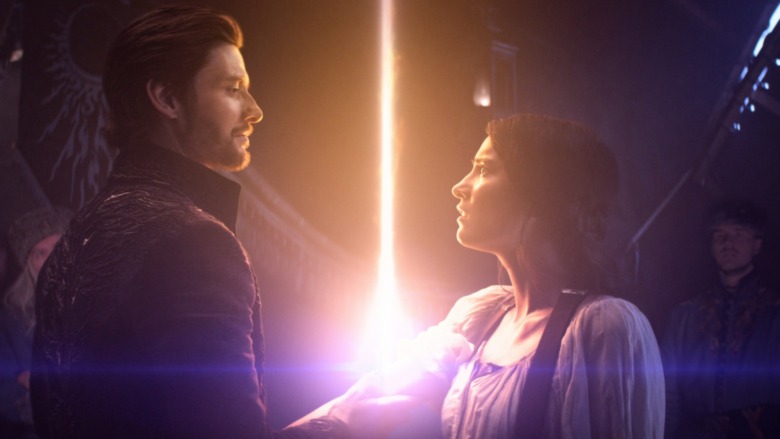 One of the benefits of having a young cast is that you've got a lot of beautiful people assembled. Naturally, they're going to be all over each other. In keeping with its origins as a descendant of "Twilight" and "The Hunger Games," "Shadow and Bone" is nothing if not a romance. The events that kick off the entire series are a direct result of the burgeoning relationship between childhood friends Alina and Mal. When the two of them are separated, the narrative takes on an epistolary framing device common to the romance genre, as Alina and Mal work through their feelings for each other in letters. Ben Barnes' General Kirigan fills out the love triangle, providing the traditional "bad boy" alternative to Mal's earnest affection. Unlike many stories in this vein, Alina largely retains her own agency when it comes to choosing between partners. Moreover, Mal, whose incarnation in the books is widely regarded as somewhat shallow, has been made significantly more appealing in the show.
Alina, Mal, and Kirigan aren't the only lovers in "Shadow and Bone." The entire narrative incorporates romance, with most of the characters involved in some kind of affair. This includes everything from slow-burning "will they or won't they" relationships like Kaz and Inej to steamy flings like Jesper and Dima.
Its creator is an Academy Award nominee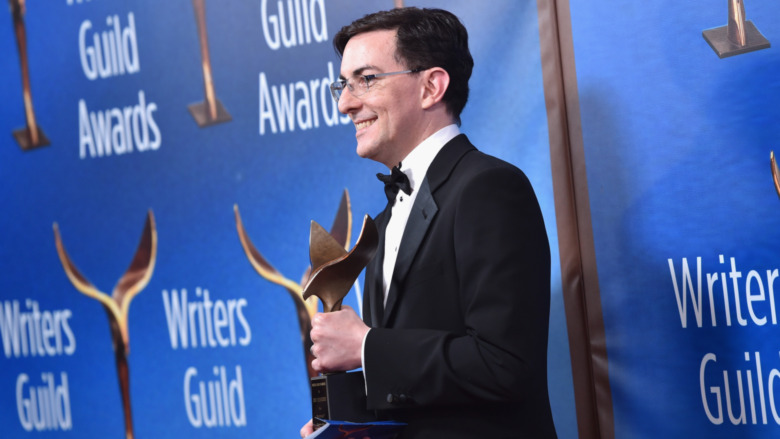 Alberto E. Rodriguez/Getty Images
At first glance, Eric Heisserer might not seem like a natural choice for a show like "Shadow and Bone." His career has largely taken place within the horror genre: His first three produced movie scripts were the 2010 remake of "A Nightmare on Elm Street," the 2011 remake of "The Thing," and "Final Destination 5," which came out that same year. He was also the writer and producer behind Netflix's "Bird Box." His career has branched out in recent years: He wrote and directed his own film, 2013's "Hours," and dipped his toe into the waters of superhero movies by co-writing the screenplay for 2020's "Bloodshot."
Most notable, however, is his work on "Arrival," a sci-fi opus that was nominated for eight Academy Awards in 2016. One of those nominations was for Best Adapted Screenplay ("Arrival" is based on Ted Chiang's short story, "Story of Your Life"), and while it lost to eventual Best Picture winner "Moonlight," Heisserer is still an Oscar nominee. He might not have much experience in the fantasy genre, but if there's one thing his filmography makes clear, he enjoys adaptation and often excels at it. It was his idea, for example, to fold in the characters from "Six of Crows," which unquestionably improves the show.
It almost didn't get made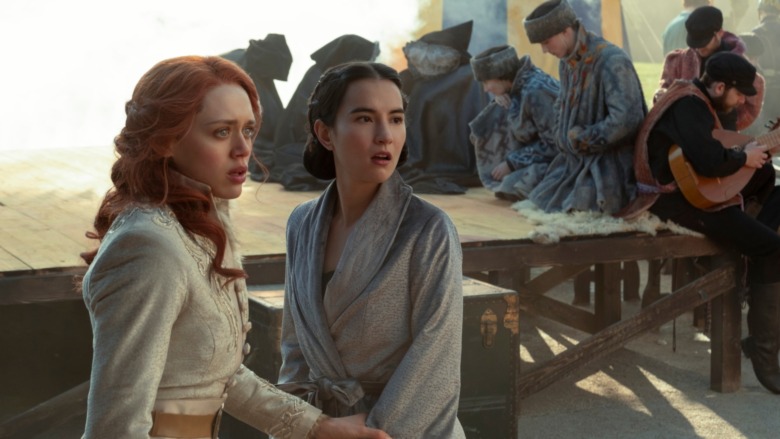 Given the book series' arrival at a time when studios were snapping up every young adult fantasy property they could get their hands on, it makes sense that the rights to "Shadow and Bone" were purchased immediately. The initial buyer was Dreamworks, who snagged the Grishaverse in 2012. But nothing ever came of this purchase, and Bardugo has expressed frustration with the experience of working with studios. For years, it looked like an on-screen version of Bardugo's story might never happen.
That changed when the rights were purchased by Netflix, who brought in Heisserer in 2019. Heisserer was already a fan of the series, and Bardugo, in turn, was a fan of "Arrival." The two worked together to bring "Shadow and Bone" to life, with Bardugo credited as an executive producer on the project. But they weren't out of the woods yet: After filming was complete, the show was derailed by the COVID-19 pandemic, which put a temporary end to post-production work. Fortunately, it didn't take long to get "Shadow and Bone" back on track.
Fittingly, Bardugo has a cameo in the series: She embraces Alina after her introduction to the king in the third episode. "I asked Eric if I could die horribly," Bardugo said in an interview with The Beat. "But, you know, maybe we get a season two."