The Role Bill Murray Regrets Taking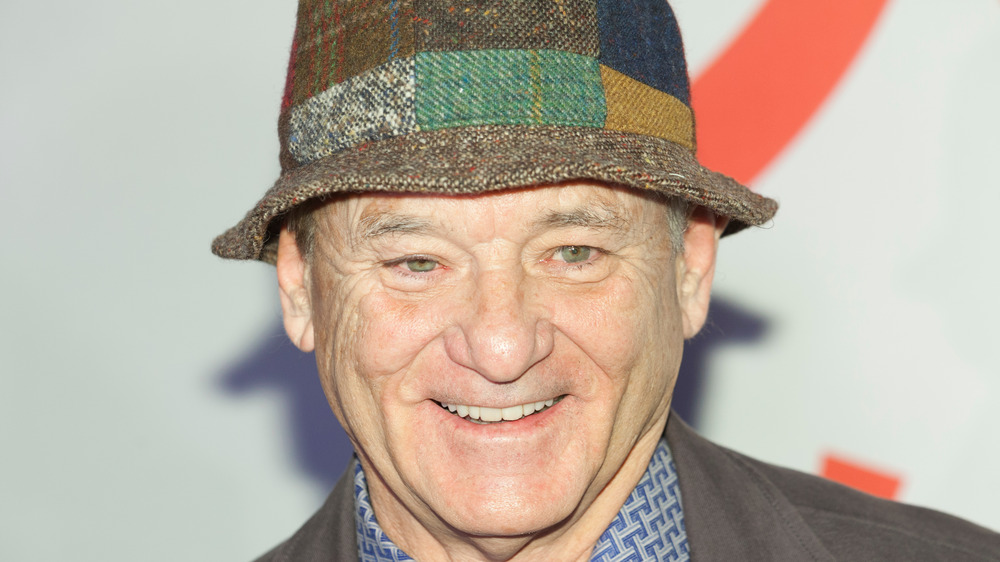 Shutterstock
Bill Murray has a filmography that any actor would be proud to call their own. The comedic legend has been involved in so many classic films that it's almost impossible to count. Without his work in movies like Meatballs, Ghostbusters, Groundhog Day, and Caddyshack — and not to mention Saturday Night Live — American comedy simply wouldn't be the same. However, after over 40 years of acting and more than 90 credits to his name, it would be equally impossible to say that every one of those appearances was worth the trouble for the actor.
Don't take it from us, either. Murray will tell you himself that certain of his movies have their fair share of flaws. And there's one role in particular that he seems to now hate in retrospect. In fact, footage exists of Murray naming it (perhaps sarcastically) as one of his life's few regrets. Keep reading to find out which it is.
Why Bill Murray regrets being in the Garfield films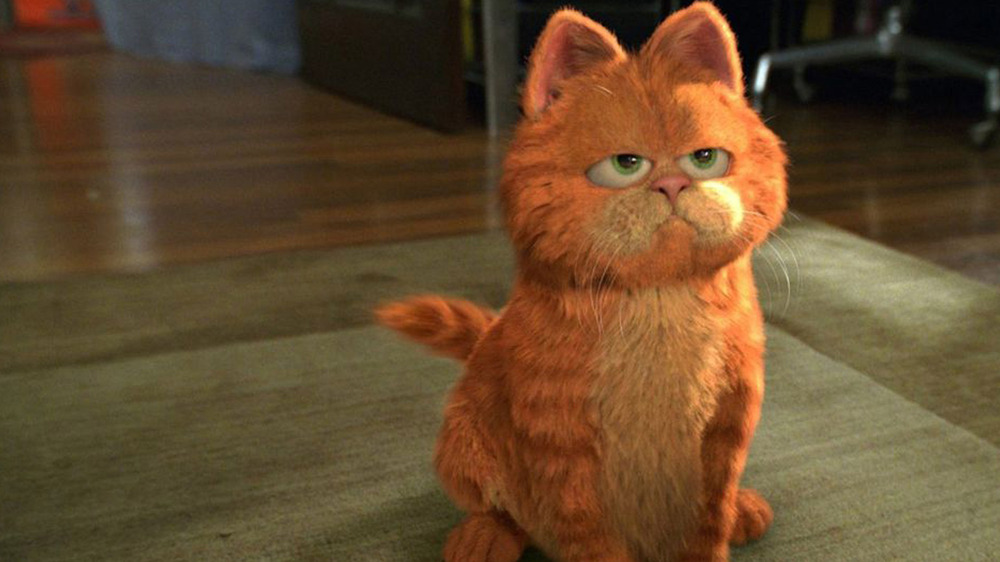 20th Century Fox
The Bill Murray role in question is the sarcastic, lazy orange cat that was born from a comic strip: Garfield. Although 2004's Garfield: The Movie and 2006's Garfield: A Tail of Two Kitties may have been financially successful, raking in over $200 million worldwide (per Box Office Mojo), they were critically panned. Rotten Tomatoes has the first Garfield film rated at a meager 15 percent. They were so bad that Murray called the titular voice role as his only regret during his gut-busting (literally) scene in Zombieland. The mid-credits scene in Zombieland: Double Tap even expresses his disdain for the movies by showing him attending an event for the fictional third movie in the Garfield franchise.
In a Reddit AMA hosted in 2014, Murray explained why the Garfield films didn't work and how difficult the recording process was for him. Apparently, much of it had to do with the fact that his co-stars had already recorded their parts for the movie, meaning that Murray had very little wiggle room to do improv and let his comedic talents shine. "So I worked like that with this gray blob and these lines that were already written," Murray wrote. "Trying to unpaint myself out of a corner. I think I worked 6 or 7 hours for one reel? No, 8 hours. And that was for 10 minutes."
Bill Murray didn't really know what he was signing on for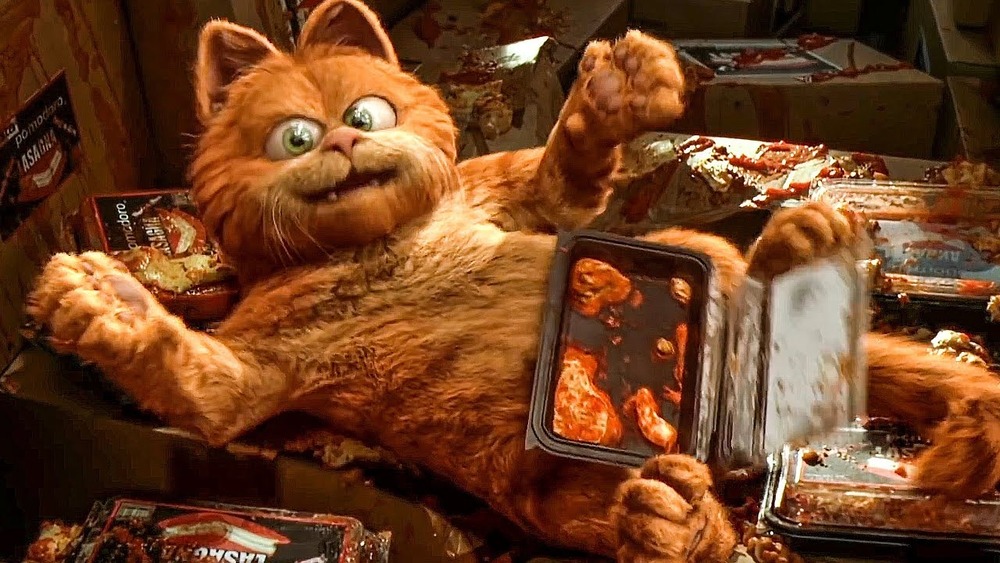 20th Century Fox
In the Reddit AMA, Bill Murray also said that, when he signed on for the movie, he thought Joel Coen — of Fargo, No Country for Old Men, and The Big Lebowski fame — was the Garfield screenwriter. Instead, it was Joel Cohen, who wrote Monster Mash: The Movie, Cheaper By The Dozen, and Daddy Day Camp (per Business Insider). "I love the Coen brothers movies. I think that Joel Coen is a wonderful comedic mind. So I didn't really bother to finish the script, I thought 'he's great, I'll do it.'"
As a result, Murray found himself cast in a movie he likely wouldn't have agreed to otherwise. And though he did his best to make the material work, he was too limited by the pre-recorded scenes to save the entire film. Thus, Garfield and its sequel, which went straight to DVD, would go down in history as two of Murray's only comedic regrets.