American Horror Story Seasons Ranked From Worst To Best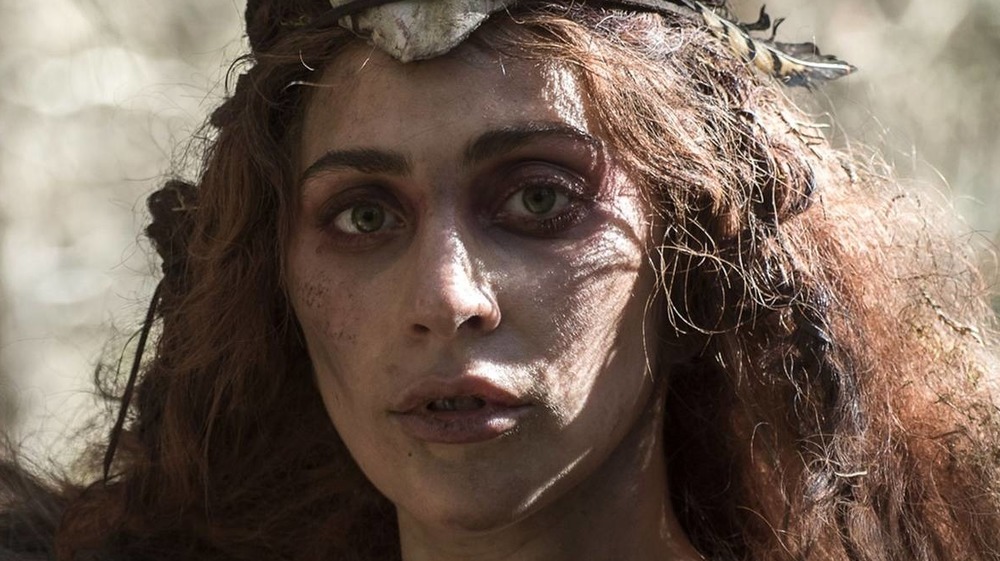 For nine seasons (with more on the horizon) American Horror Story has taken deep dives into some very dark realms. The show, created by Ryan Murphy and Brad Falchuk for the FX network, is an anthology series, meaning each season is its own rollercoaster ride offering a new, distinct brand of terror. Haunted houses, serial killers, insane clowns, mental asylums, and sadistic doctors are only a handful of the myriad creepy components that make up the addictive show. 
Many of the show's actors appear in different roles throughout the series, including Sarah Paulson, Lily Rabe, Kathy Bates, Evan Peters, Lady Gaga, and Angela Bassett. It's enormously fun to watch these reoccurring actors tackle multiple characters and a variety of extremely different — and seriously heady — scenarios. American Horror Story's seasons also take place in different locales and in various time periods. In each, there's notable attention paid to the details required to transport viewers to another time and place, be it a dank mental hospital in the 1960s or a haunted, woodsy summer camp smack dab in the middle of the 1980s. 
For all the show's successes, however, not every season is a winner. Here, we look at American Horror Story's seasons, ranking them from the very worst to the absolute best.
9. Season 5: Hotel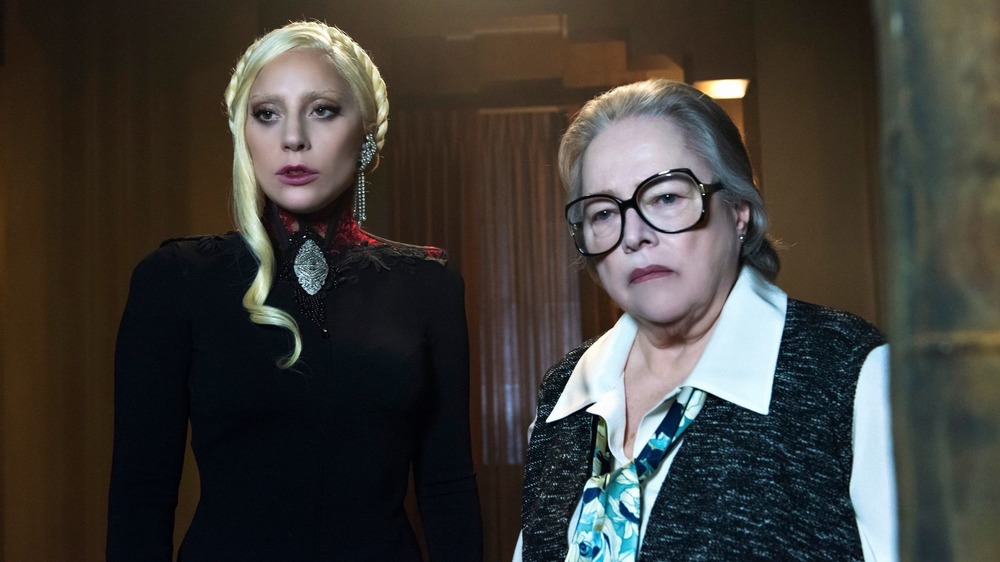 Nothing sums up AHS' fifth season, Hotel, like these two words: Lady Gaga. The singer and actress dazzled dedicated fans and gained new ones in her role as the Countess, a scene-dominating character who sucks the blood out of humans and looks impeccable in haute couture while doing it. The performance even earned Gaga a Golden Globe for Best Actress.
Just as the season's title implies, it's set in a hotel — Hotel Cortez in downtown Los Angeles, to be exact. The infamous, real-world Cecil Hotel inspired AHS' choice of location. This since-renamed hotel has earned infamy due to having some seedy guests throughout the years, like notorious serial killer Richard Ramirez, AKA the Night Stalker. The Cortez plays host to many mysterious and supernatural events, which puts the place on the radar of a curious detective played by Wes Bentley of Hunger Games fame.
Though Gaga was a hit, the season, overall, wasn't. Critics and fans alike sounded off about it not matching the show's top-rated seasons for quality storytelling. It's definitely the most aesthetically glamorous of the AHS seasons, but the show's usual depth just isn't part of Hotel's grand design.
8. Season 7: Cult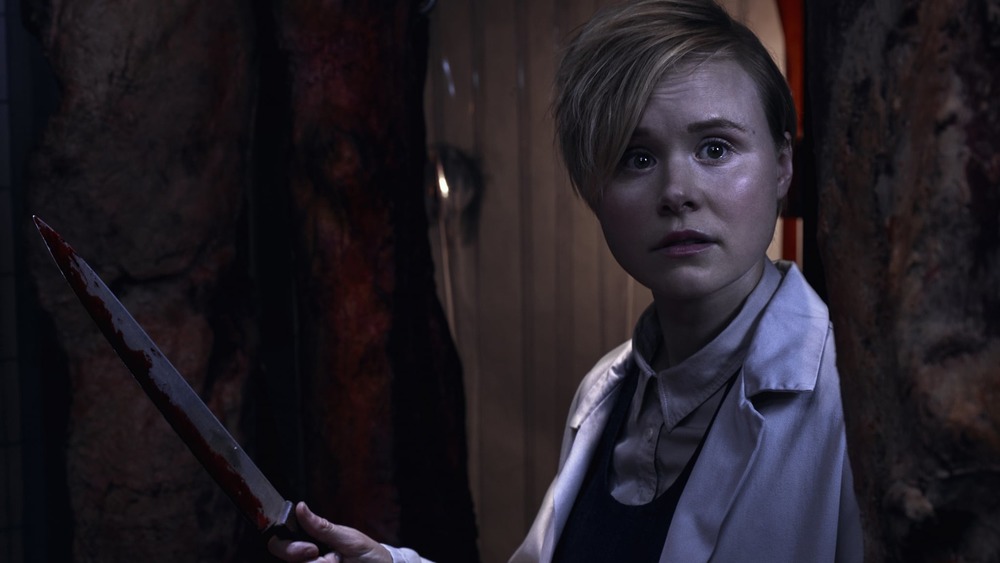 American Horror Story's many reoccurring actors (a la Sarah Paulson and Evan Peters) are a beloved part of the show's terrifying tapestry. But they're not alone: Top-notch guest stars have always been part of the show as well. Season seven, Cult, has some stunners in this department, including Emma Roberts and Lena Dunham.
This season is set in 2017, in a Michigan suburb where residents become terrorized by a cult after Donald Trump wins the presidential election. Rather than relying on supernatural components and an ethereal air, Cult strides into no-holds-barred, ripped-from-the-headlines territory. No matter their political affiliation, Americans spent the Trump years rolling with the ups and downs of a very polarizing election cycle, and indeed, this season captures that chaos without fail. Perhaps its too-real mirror of reality is what made it unbearable for some viewers? The "Too soon!" vibe may have been at play here, for those looking for escapism in the midst of an onslaught of hard news and civil unrest.
7. Season 6: Roanoke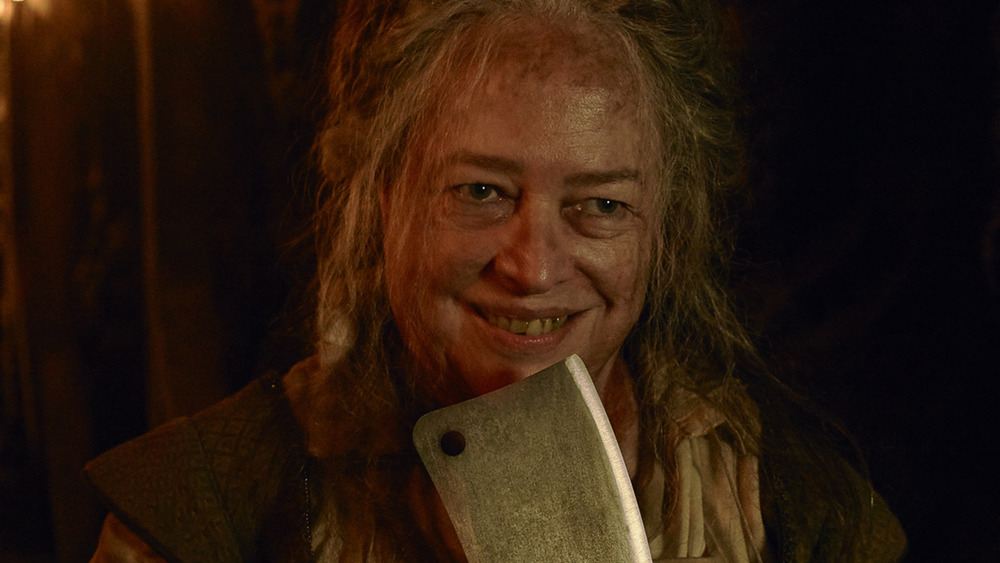 Actress Lily Rabe garnered a slew of rave reviews from audiences for her performance in 2021's Tell Me Your Secrets, even though critics didn't give it an equivalent amount of love. The Tony Award-nominated actress' talent is no secret to AHS fans, as they've seen her aptly work her way through several roles over the course of the series.
In Roanoke, Rabe plays Shelby Miller. She and her husband Matt (played by André Holland) leave Los Angeles after suffering a traumatic attack and end up in a farmhouse in Roanoke, North Carolina, where Matt was raised. It doesn't take long after they purchase the home for strange things to happen. From odd noises in the night to a rain shower of teeth, these creepy occurences leave them terrified.
Once they make it out, Roanoke goes into show-within-a-show territory as the couple gets involved in a reality TV program called My Roanoke Nightmare. Fictionalized versions of the Millers get involved, and things get intense and deeply meta, leaving a lot for the audience to sift through. It's a spooky onion, certainly, but one with a few too many layers for most fans.
6. Season 8: Apocalypse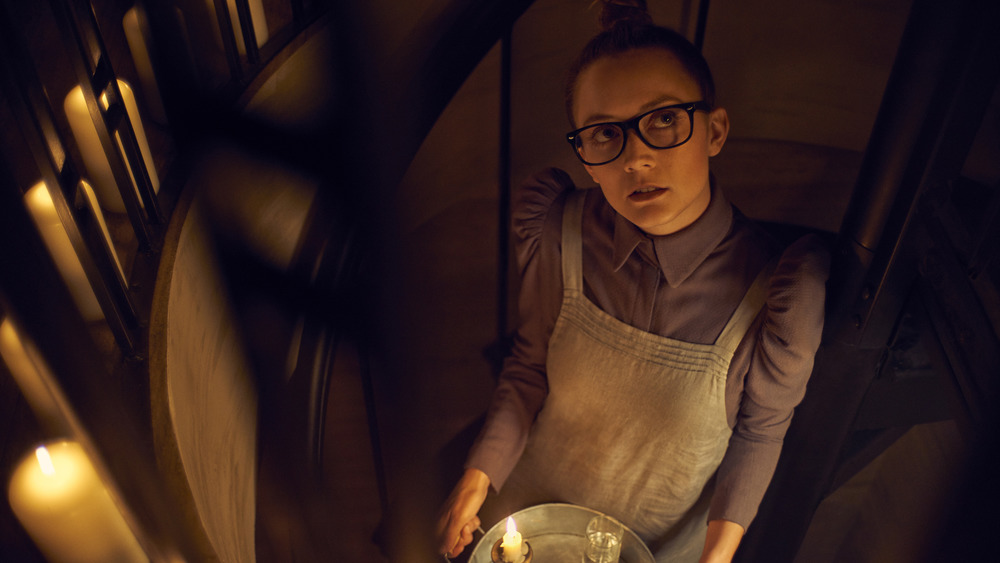 In this season, the AHS crew tackles a nuclear apocalypse and its aftermath. A volatile mix of survivors end up in a bunker called Outpost 3: Wealthy and powerful folks mingle with people who have been deemed "perfect" due to their genetic makeup. Those who are genetically "inferior" are placed in servile roles. These circumstances, of course, lead to explosive interactions that range from adversarial to sexual. Things don't stop there — in typical AHS fashion, more characters are introduced, like Michael Langdon, who was born during the first season. Then there's the time travel and voodoo. Needless to say, there's a lot to focus on here.
As if the apocalyptic situation isn't enough, this is also a crossover season, bringing elements of Murder House and Coven into the mix. In particular, the witches from the latter season have a plan to reverse the apocalypse that involves them traveling back to season one. There's an inherent excitement in mingling characters from various points in time, but it makes this season a little cluttered and altogether too busy.
5. Season 1: Murder House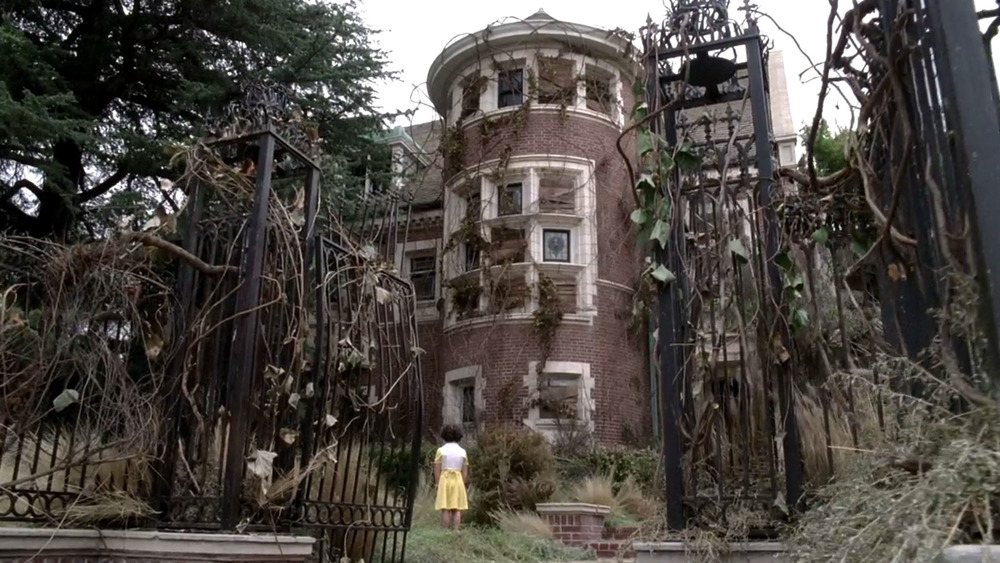 This is the season that kicked off the entire series. Murder House follows a couple (played by Connie Britton and Dylan McDermott) and their daughter who move into a Los Angeles home inhabited by restless spirits. Said couple enters into the situation with their share of marital problems, and living in this gorgeous-but-plagued residence only complicates matters further. The descent into madness experienced by these characters brings to mind the classic horror movie Amityville Horror, a major influence upon this season.
As Murder House unravels, it lives up to its name, revealing the gruesome and violent killings that have occurred within the house's walls. Murder House's dark nature and downright eerie vibe resonated with audiences: This debut season got quite a lot of attention come awards season, including 17 Emmy Award nominations and a number of wins for Jessica Lange for her performance as Constance Langdon. Critics and fans alike saw the series' potential immediately. Though some seasons have surpassed this first one in quality, it remains a great starting point.
4. Season 4: Freak Show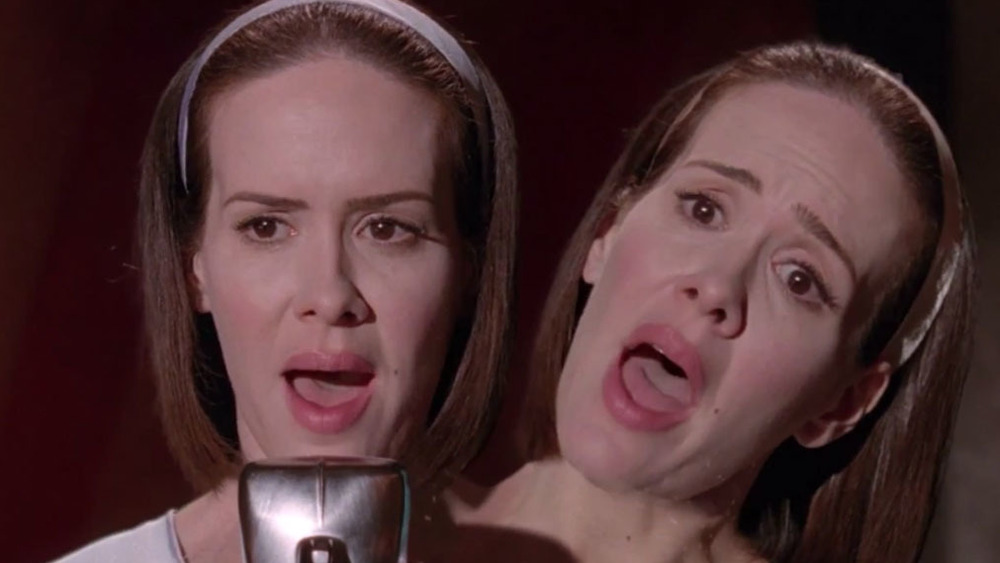 In Freak Show, it is 1952 in Jupiter, Florida, and a troupe of carnival performers and sideshow acts are at the center of the story. These performers include conjoined twins, a bearded lady, and a three-breasted woman. This season paints a vivid picture of carny life in a different era, layering it with kidnapping, murder, and bizarre acts of every possible nature.
This is a nightmare-inspiring, deeply bloody season, made all the more memorable for its elaborate sets. Then there are the killer clowns. They're are a scary sight for plenty of people, and Twisty, the grisly clown in Freak Show, is a particularly terrifying specimen. The bottom half of his face is obscured by a giant, toothy, painted smile — a look that won't quickly leave your mind. Joining him is Sarah Paulson, who plays both of the conjoined twins and brings their different personalities to brilliant life. It's a gruesome season, even by the standards of the show. But AHS manage to give it some necessary balance through flashy aesthetics, solid acting, and interesting ideas.
3. Season 3: Coven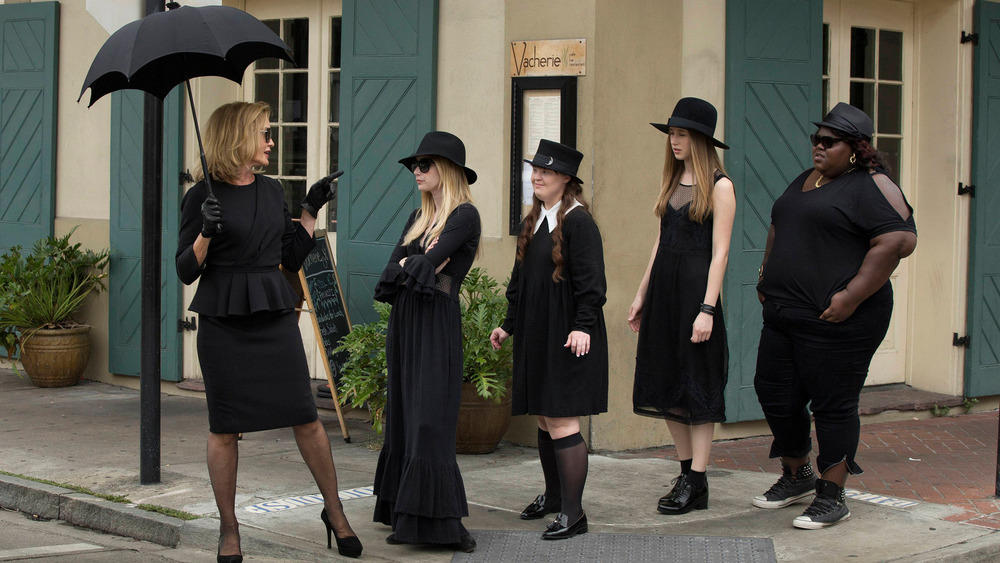 Grand old houses seem to appear in AHS episodes almost as often as some of the series' reoccurring actors. In Coven, the stately mansion of note is Miss Robichaux's Academy for Exceptional Young Ladies.
To be "exceptional" enough to attend Miss Robichaux's, you have to be a witch whose powers have been uncovered. Once there, the academy helps its residents develop and craft their unique and potent skills. In the case of Zoe Benson (Taissa Farmiga), her parents send her to Miss Robichaux's when it comes to light that when she engages in intimate relations, she causes her partner to violently hemorrhage and sometimes die.
With witches under attack and facing extinction, the central story arc of this season is all about protecting the coven. Critics were excited to see a feminist viewpoint powerfully threaded through the entire season. Coven also features another massive, star-filled cast, this one including Gabourey Sidibe, Leslie Jordan, and Lance Reddick. Singer Steve Nicks appears as herself in one of the show's best-ever guest spots. All in all, it's a great season.
2. Season 2: Asylum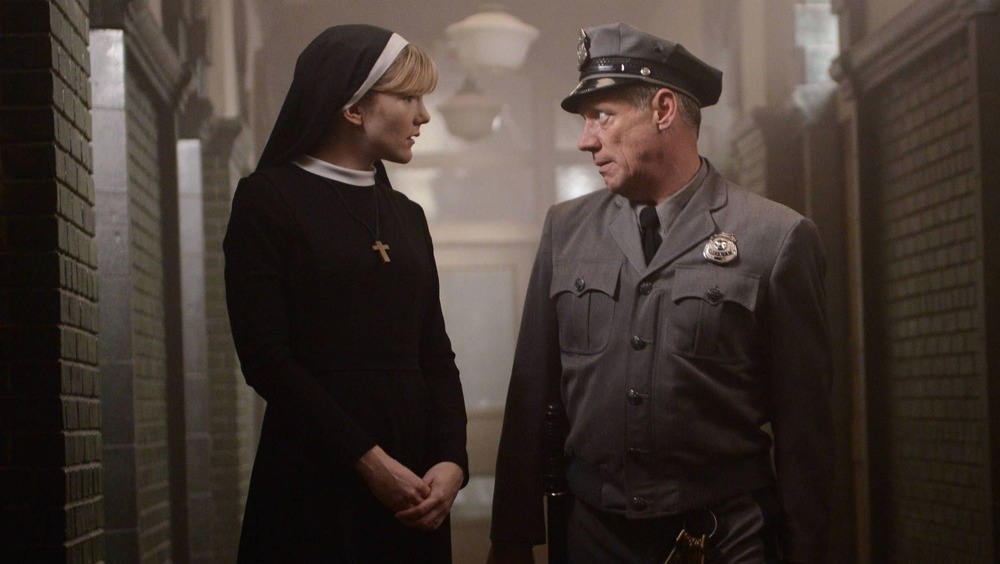 Asylum is the second season of AHS and a winner for audiences and critics alike. It has no connection to Murder House, and thereby defined the series as an anthology.
In one similarity to the season that precedes it, Asylum starts off focused on a couple who get involved with a new building. This time, it's Teresa and Leo, and the place they're exploring — set in the present day — is an old asylum called Briarcliff Manor, located in Massachusetts. Once they're inside, the flashbacks begin. The show shoots back to 1964, when Kit Walker (Evan Peters) is committed to the mental hospital after being accused of being a serial killer named Bloody Face.
The show jumps between the present day, where Teresa and Leo traverse the asylum being hunted by Bloody Face, and the past, where the accused murderer and other inmates interact and have experimental procedures practiced upon them. Jessica Lange plays Sister Jude, a stern nun who manages Briarcliff's disciplinary procedures. Of Lange's many AHS roles, this is one of the best. Many other cast members from the first season returned for Asylum, like Sarah Paulson and Lily Rabe. For Rabe, who has appeared on several AHS seasons, Asylum was particularly intense. Actors Chloe Sevigny and Joseph Fiennes joined the AHS cast as well this season, making it one of the most star-studded.
1. Season 9: 1984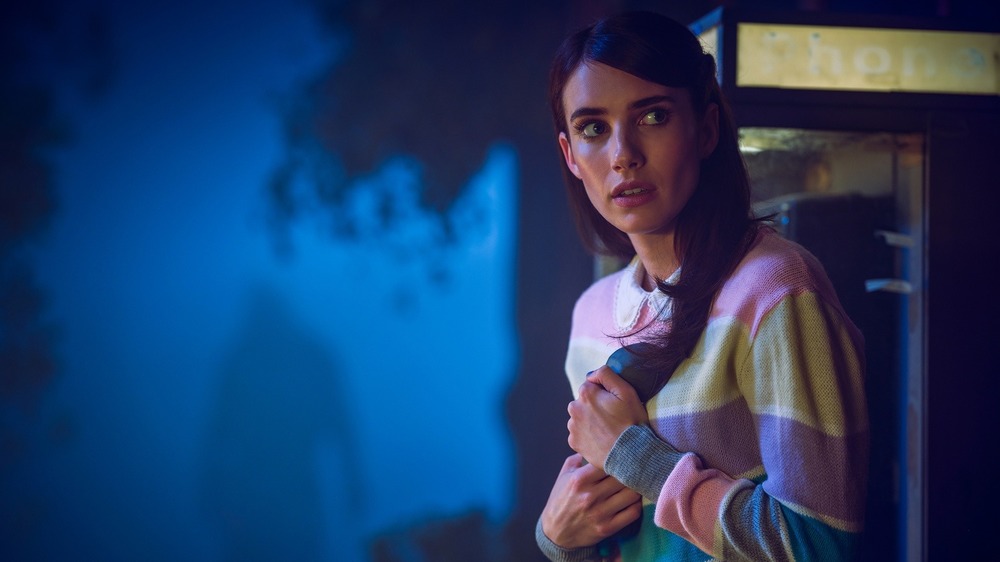 1980s horror movies still excite fans and inform writers and directors making horror-oriented films today. This season of AHS oozes the spirit of the decade, nailing the flashy fashion, big hairdos, and spooky vibes of classic flicks like Chopping Mall and Friday the 13th. It also captures some of the cheesy moments of those iconic movies, peppering this season with subtle humor. Yet it never veers too far from the eerie thrill ride at the season's core.
AHS alum Emma Roberts stars as Brooke Thompson, a woman who suffers an attack by a serial killer named after and based on real-life serial killer Richard Ramirez. Traumatized and needing to get away from it all, she heads to Camp Redwood to be a counselor alongside a group of friends. More than a decade earlier, however, the camp was closed down after a serial killer murdered three camp counselors and all the campers. This means, of course, that the newly refreshed summer camp comes with a hearty load of tragic baggage. Ghosts, flashbacks, and murder are key components of any AHS season, and 1984 is no exception. But rarely do they come together as perfectly as they do here.