NCIS Season 20 Episode 1 Recap: The Raven Is Revealed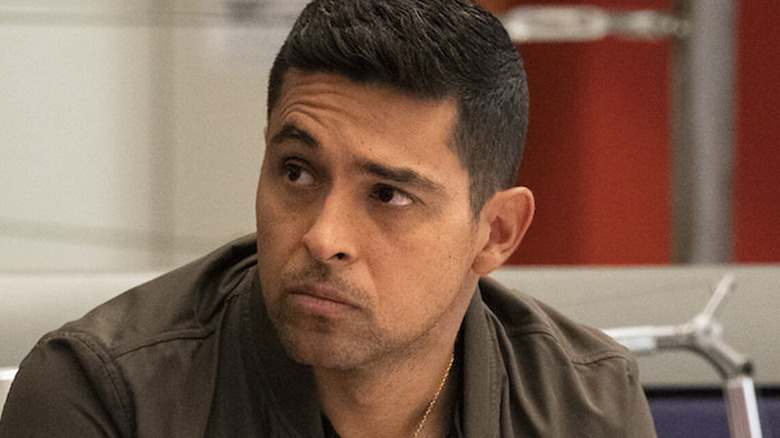 Robert Voets/CBS
The first episode in Season 20 of "NCIS" picks up right where viewers left off from Season 19's epic finale, and things are getting complicated. In "A Family Matter," Alden Parker (Gary Cole) is still being pursued by the FBI after being set up for the murder of his old partner. Jessica Knight (Katrina Law), Nick Torres (Wilmer Valderrama), and Timothy McGee (Sean Murray) still remain loyal to their team leader, guiding FBI Agent Wayne Sweeney (Erik Passoja) astray to help Parker as much as they can. This creates a major theme for the episode in general for "NCIS" — they protect their own. In fact, multiple characters mention "family" during Episode 1, showing exactly how loyal the team is to each other.
Jane Tennant (Vanessa Lachey) and Ernie Malik (Jason Antoon) from "NCIS Hawai'i" are actually two who bring up a family in the episode, as they arrive to provide protection service for a Navy training event called RIMPAC. However, they quickly help their sister department during the episode, providing information and protection services during the team's transportation of the prisoner Herman Maxwell (Michael Weston), who they discover has a connection to "The Raven" — the mystery man and Russian gangster who has been framing Parker since the beginning.
This doesn't quite go as planned, as Maxwell is taken during the transport courtesy of an ambush from followers of "The Raven." Although it would seem that the team now has to save Maxwell, Parker puts together that Maxwell is "The Raven" as he flashes Parker a cheeky smile before being taken.
What the future could hold for the team at the end of the episode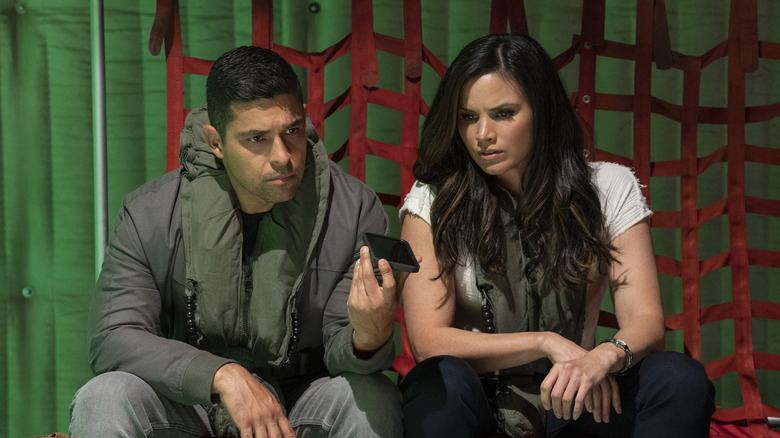 Robert Voets/CBS
The NCIS team is left in a difficult position as they race to catch Maxwell, especially now that they know he is "The Raven" and loves the idea of biological warfare. They were able to make the discovery that Maxwell is most likely headed to Hawaii, allowing Nick and Jessica to board a C-130 and head there to lead a co-op with "NCIS: Hawaii." Parker, however, is left to care for his ex-wife Vivian (Teri Polo) after she was the only person wounded in the transport ambush. Director Leon Vance (Rocky Caroll), McGee, Jimmy Palmer (Brian Dietzen), and Kasie Hines (Diona Reasonover), stay behind and therefore will likely operate from a distance to help Jessica and Nick. It is also unclear if Tobias Fornell (Joe Spano), a longtime friend of Leroy Jethro Gibbs (Mark Harmon), will stick around to help, as he appeared early on as a favor to Vivian.
All of this feels like it could be building to a massive plan from both "NCIS" and "NCIS: Hawai'i" to take down Maxwell once and for all, clearing Parker's name in the process. Vivian's fate is also left unclear at the end of the episode, so it's possible that she could not make it back, motivating the team and Parker to catch Maxwell even more. Either way, it feels like the operation Maxwell runs is so big and ruthless that one member of either "NCIS" team could get seriously hurt, or not make it back at all.
The romances also continue to build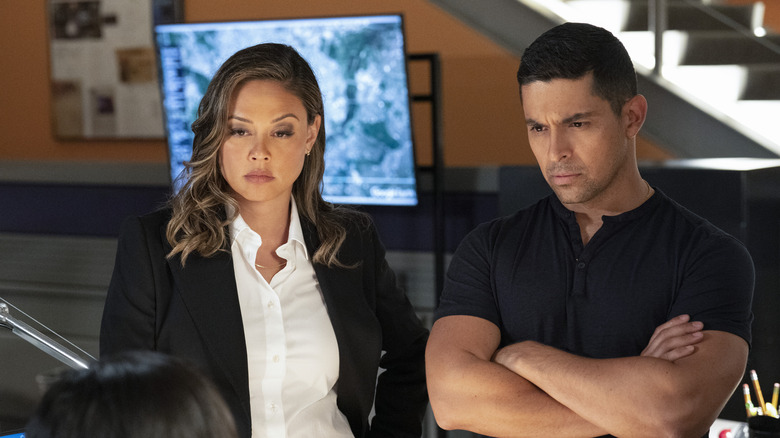 Robert Voets/CBS
Aside from the overarching theme of family during Episode 1 of Season 20, especially given its title of "A Family Matter," there are two obvious blossoming romances between a few main characters. Although fans already knew that Jessica and Jimmy are romantic because of how Season 19 ended, this is continually pointed out during Season 20's start. Nick gives Jessica a lot of teasing about the matter, although he too continues to have feelings for Jane from "NCIS: Hawaii." In fact, Nick and Jane have a flirty conversation about visiting Hawaii during the episode. Jimmy and Jessica only interact a few times and clearly have something going on, but it appears that Ernie hilariously now also harbors feelings for Jessica upon meeting her.
These two romances are interesting, as it seems "NCIS" may be trying to create another couple like Tony DiNozzo (Michael Weatherly) and Ziva David (Cote de Pablo) that fans can get behind. However, some fans have mixed feelings about Jessica and Jimmy so far. However, Brian Dietzen has told Looper in an exclusive interview that their romantic relationship will be a "nice change" for the series. Nick and Jane's romance has yet to be explored further, and it will more than likely come up again during Episode 2 of Season 20.
When does NCIS Season 20, Episode 2 air?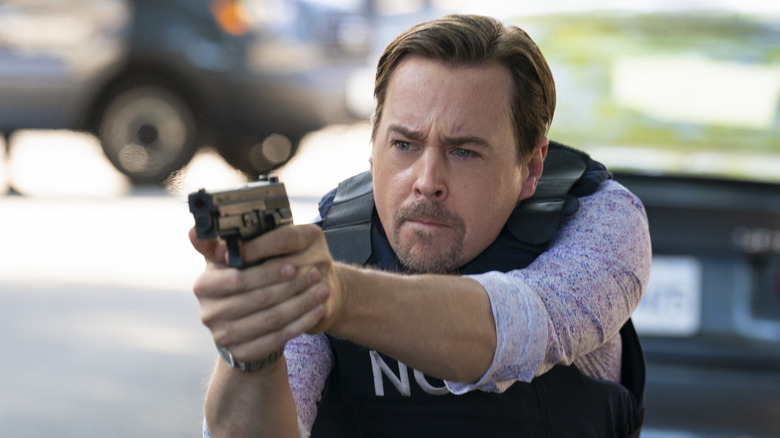 Robert Voets/CBS
The second episode of "NCIS" Season 20 will air on Monday, September 26, per the schedule CBS currently has. We're back in the regular television season, so fans will be able to watch new episodes of "NCIS" every Monday until the show likely takes a holiday break and has a mid-season finale. Fans should be prepared for an eventful season though, as CBS Entertainment president Kelly Kahl has explained that Season 19 was a sort of "transition year" for the show, as they had to move forward after the exit of Mark Harmon's Leroy Jethro Gibbs (via TVLine). However, Gary Cole has explained that his intent is not to fill Gibbs' shoes but to continue to create his own character (via TVInsider). 
Based on Episode 1, it's clear that the team respects Cole's Parker considering they bend the law to protect him. We will likely see more examples of this as Season 2 continues.