Why NCIS Fans Are Warming Up To Parker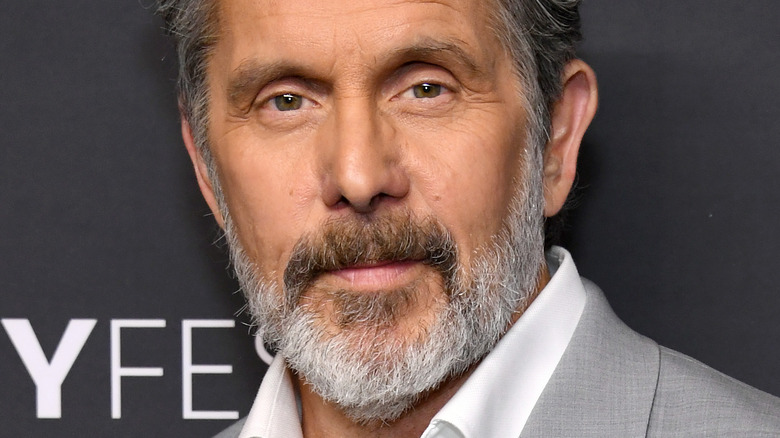 Jon Kopaloff/Getty Images
"NCIS" has developed an incredibly loyal fanbase after 19 seasons on CBS, and Season 20 is right around the corner (via Twitter). Any popular show often gains a fanbase because of multiple factors, but arguably none greater than a solid cast to which audiences develop an emotional connection. Many original main cast members hold a special place in fans' hearts (via Reddit). This team often includes Leroy Jethro Gibbs (Mark Harmon), Anthony DiNozzo (Michael Weatherly), Ziva David (Cote de Pablo), Timothy McGee (Sean Murray), Dr. Donald "Ducky" Mallard (David McCallum), Jimmy Palmer (Brian Dietzen), and Abby Sciuto (Pauley Perrette).
However, these team members slowly started to fade over the seasons with exits from Pablo and Weatherly, Sciuto leaving abruptly (via Deadline), and of course, Mark Harmon's departure from "NCIS" as the character of Gibbs during Season 19. Even McCallum isn't around very often anymore except as an NCIS historian, after comments that he felt the character is getting redundant (via Express UK). Aside from Murray, Dietzen, and Rocky Carroll's Director Vance, "NCIS" features a lot of fresh faces on the team moving into Season 20.
One of these fresher faces intended to replace Gibbs' role on the Major Case Response team is former Senior FBI Agent Alden Parker (Gary Cole). Although this is undoubtedly a difficult task, fans seem to be warming up to the character.
NCIS fans think Parker is great because he doesn't try to be Gibbs
According to a recent Reddit thread, fans of "NCIS" are starting to slowly welcome Alden Parker into the senior role that Leroy Jethro Gibbs usually held on the show. U/FS1120 initiated the conversation by explaining that they refused to watch "NCIS" any further after Gibbs left, although they would ultimately give in and grow to like Parker. "When Gibbs left, I felt like that was it for me and didn't bother to watch the next episodes. I've now watched up to [episode] 9, and Parker has grown on me really quickly. I think it's because they didn't try to make him a Gibbs clone or some kind of hard case feeling the need to impose their personality onto the team. Seems likable so far," they said.
Other fans would echo that sentiment, including u/Jessie_Lynn_85. They said, "I was super against Parker at first too. But after finishing this season, I actually adore his character ... He's his own person and brings his own stuff to the team." 
Gary Cole has spoken about his intentions of not trying to be the iconic character Mark Harmon solidified in the show's history. He told TV Line, "I'm not trying to be [Gibbs]. The writers made that distinction."