NCIS: Hawaii Creator Jan Nash On Why Vanessa Lachey Was The Right Fit For The Show – Exclusive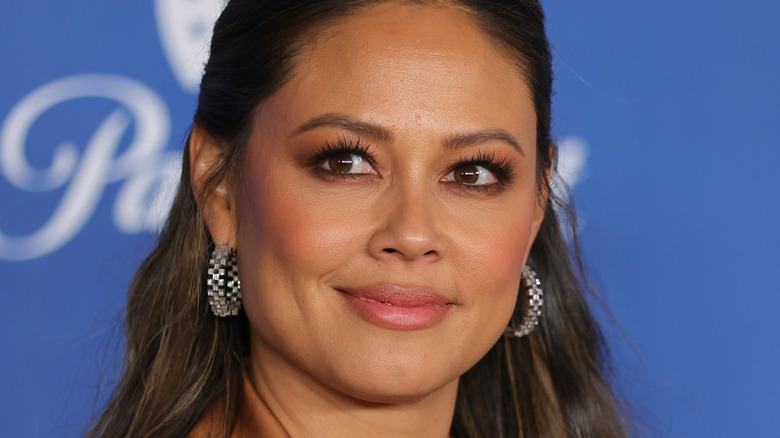 Michael Loccisano/Getty Images
On the surface, Vanessa Lachey doesn't seem like an obvious choice to be the first female lead in the "NCIS" franchise, on the highly successful spin-off "NCIS: Hawaii."
A former Miss Teen USA beauty pageant winner, Lachey (née Minnillo) was a correspondent for "Entertainment Tonight" and a host on MTV's "Total Request Live" before trying her hand at acting in 2008's "Disaster Movie" and the short-lived series "Dads."
In 2021, Lachey joined "NCIS: Hawaii" as Special Agent in Charge Jane Tennant, who oversees the NCIS field office at the Pearl Harbor Naval Base in Oahu. Like the other shows in the franchise, the series sticks to solving crimes related to the military and national security while giving viewers a fresh perspective from the eyes and mind of a female lead.
Heading into Season 2, which premieres tonight on CBS, "NCIS: Hawaii" will dish up "more of the same" storylines and subplots that made the show a hit in the first place, according to co-creator Jan Nash, who exclusively spoke to Looper ahead of the release of Season 1 on DVD. During the recent interview, Nash also revealed why Lachey was the perfect fit for the show.
Lachey nailed her NCIS: Hawaii audition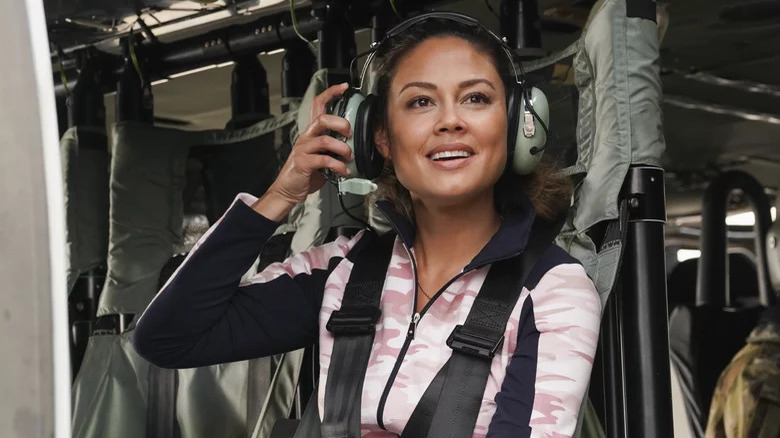 Karen Neal/CBS
In addition to working on "Entertainment Tonight" and "Total Request Live," Lachey has previously hosted various competition and reality shows, including "Wipeout" and "Top Chef Junior." Nash, on the other hand, got her start as a supervising producer on "Ellen" before moving on to "Without a Trace," "Rizzoli & Isles," and "NCIS: New Orleans." Together, they now help make "NCIS: Hawaii" the hit that it is.
But Lachey wasn't necessarily the first person Nash thought of when setting out to cast the lead role.
"She doesn't seem like the obvious choice, and she was not available to us when we started doing our casting because she was tied to another project," says Nash. "We saw a lot of actresses before her, some really talented women, most of whom could do one or the other side of Jane Tennant — either the leader side or the mother side, both of which were important to us. At a certain point, we started talking about whether we had created something that was impossible for us to cast."
But once Lachey came in to audition, Nash says it was a no-brainer to hire her. "Vanessa came in, and she really did manage to convey to us a leader who also happened to be a mother," she says. "She was able to incorporate that into the way she interpreted our material. It seemed obvious after she'd done her reading that she was the person we should cast."
Season 2 of "NCIS: Hawaii" premieres tonight at 10 p.m. ET/PT on CBS. Meanwhile, Season 1 is now available on DVD from CBS Home Entertainment and Paramount Home Entertainment. The six-disc collection features over 45 minutes of bonus content, including featurettes, deleted scenes, extended scenes, and a gag reel.