Whatever Happened To The Cast Of Castle?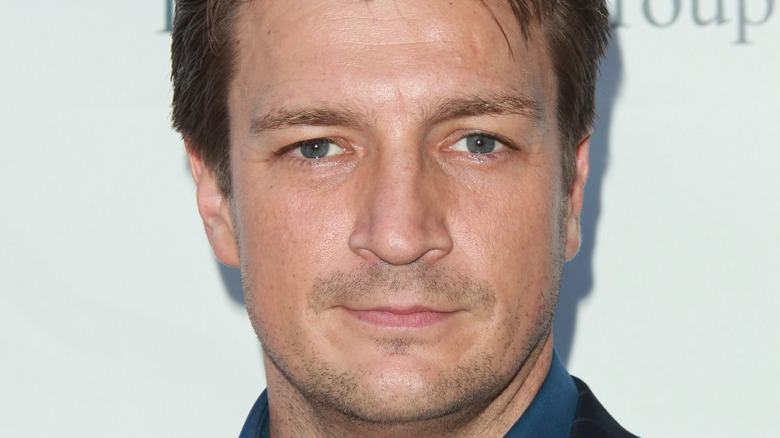 DFree/Shutterstock
Between 2009 and 2016, ABC's "Castle" was the top procedural crime show on a lot of watchlists. Unlike other shows in this genre, "Castle" breaks the mold with the unique twist of pairing a murder mystery writer with a team of NYPD homicide detectives.
Viewers were entertained through eight seasons of writer Richard "Rick" Castle (Nathan Fillion) and NYPD detective Kate Beckett (Stana Katic) as they solve gruesome murders, go through the motions of a weirdly complicated love affair, and withstand an onslaught of career drama to boot. Aside from the main characters' major plot points, the show's sharp writing and enticing plots were well received by the average viewer and critics alike.
During its run, "Castle" earned an impressive 20 awards and 26 nominations in a variety of categories. But at the moment, we're more curious about what happened to the team of actors behind the characters we grew to love. Whether they've taken already-successful careers to new heights, stayed out of the limelight, or participated in a "Castle" reunion on "The Rookie," let's find out what happened to the cast of "Castle."
Nathan Fillion (Richard Castle)
ABC/DFree/Shutterstock
Before he played the murder mystery novelist Richard Castle in ABC's "Castle," Nathan Fillion was already fairly well-known in a nerdier TV realm. As a prominent actor in shows like "Buffy the Vampire Slayer" and "Firefly" who had also contributed voiceover work for the "Halo" franchise and DC superhero projects, Fillion was well on his way to becoming an even bigger household name. 
Since the series finale of "Castle" in 2016, Fillion has been keeping himself busy with a number of shows, movies, voiceovers, and cameos. While he's still claiming credits left and right, his most notable post-"Castle" ventures were roles as an eccentric weatherman named Rainer Shine in ABC's "Modern Family," a freaky break-apart-hero known as T.D.K in "The Suicide Squad" from 2021, and as a 40-year-old police newbie in ABC's "The Rookie." Of course, Fillion also pops up in wackier shows like Netflix's "Big Mouth" where he voices odd versions of his characters from "Firefly" and "Castle." You can also catch him in Adult Swim's "Robot Chicken" where his characters are as wild and random as the show itself, as well as "Resident Alien" from SyFy as an alien octopus named 42. 
Stana Katic (Kate Beckett)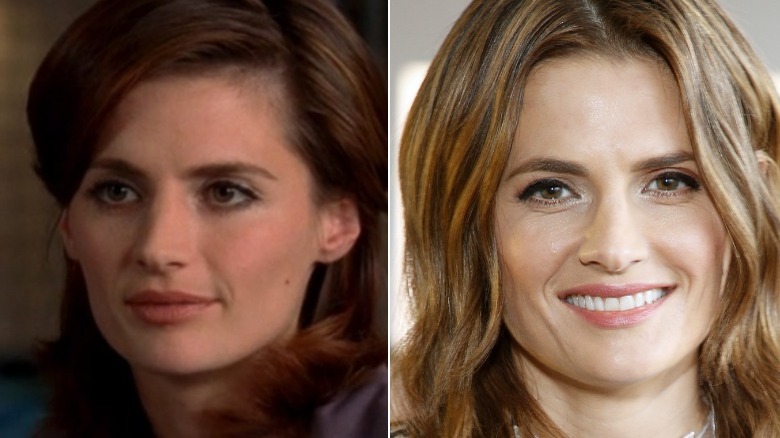 ABC/John Lamparski/Getty
Prior to playing the cynical and easily annoyed homicide detective Kate Beckett on "Castle," Stana Katic was working her way up as a successful yet relatively unknown actress. Since 1999, Katic started appearing in single episodes of TV shows such as the USA Network's "JAG," and CBS's "CSI: Miami" and playing small multi-episode roles on a few other series. Then she moved up to movies, playing the leading lady of Simone Renoir in the "Indiana Jones" knock-off "The Librarian III: The Curse of the Judas Chalice," and a small part in Frank Miller's "The Spirit" starring Scarlett Johansson and Samuel L. Jackson. "Castle" came along shortly thereafter. 
Fresh off the role of Kate, Katic starred in several movies. In 2016, viewers might have recognized Katic in "Sister Cities" as one of four sisters who are reunited after the mysterious death of their mother, and in "The Rendezvous" as a doctor who must work with a state department employee to save the world. Most recently, Katic is more recognizable as the lead in Amazon's "Absentia" where she plays FBI agent Emily Byrne. Katic also provided the voice of Wonder Woman in "Justice Society: World War II," which means Fillion isn't the only former "Castle" star with some experience in DC projects.  
Susan Sullivan (Martha Rodgers)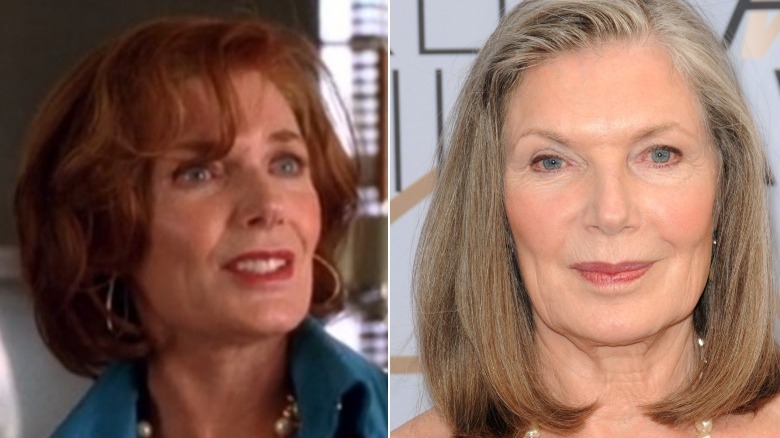 Hulu/Kathy Hutchins/Shutterstock
Susan Sullivan hardly needed a role like Martha Rodgers on "Castle." Her career started long before ABC's murder mystery comedy and it would have survived even if she hadn't portrayed Richard's mother. Sullivan started acting in the 1960s with roles in TV adaptations of Shakespeare plays such as "The Winter's Tale" and "Macbeth."
Despite having trained for stage acting and appearing in several classic pieces at one point in her career, Sullivan continued working on TV shows after her time on "Castle." Her post-"Castle" credits cater to a wide audience and her talent for a multitude of genres is no doubt a portion of what has kept her career thriving. Viewers might recognize her as Eileen in Netflix's "The Kominsky Method," which features other esteemed actors such as Michael Douglas. Sullivan also had a recurring role in the revival of "Last Man Standing" on Fox. Younger audiences might know her as the voices of Fred's mom and Major Blast in Disney XD's "Big Hero 6: The Series." Sullivan's most recent films err on the side of dark humor when they're not just downright dark. "The Drop" and "Diary of a Spy" have heavier tones than "Castle," but Sullivan fits right in to all three. 
Jon Huertas (Javier Esposito)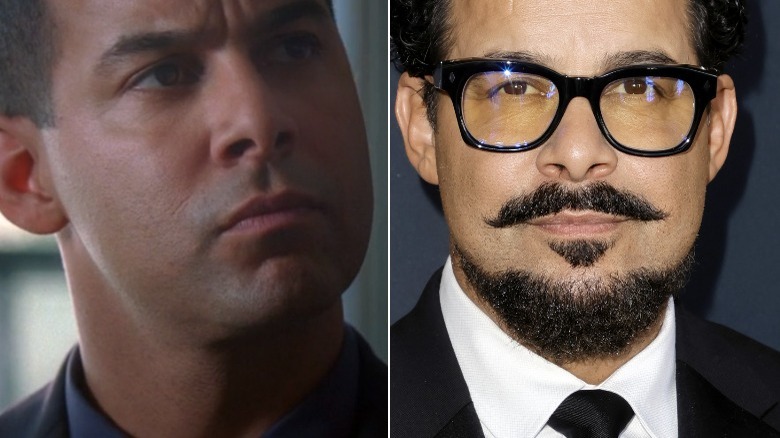 Hulu/Kevin Winter/Getty
If there's a procedural crime drama on your watchlist, you're likely to find Jon Huertas somewhere on the cast. Huertas started his career in the early 1990s with small credits in big shows like Fox's "Beverly Hills, 90210," and ABC's original "Sabrina the Teenage Witch." His crime drama run may have started with "JAG" back in 1996 but it definitely didn't end there. Before Huertas was Javier Esposito, the quick-witted smart aleck cop on "Castle," he could be spotted in crime dramas like ABC's "NYPD Blue," FX's "The Shield," Lifetime's "The Division," CBS's "CSI: Crime Scene Investigation," and many others.
When "Castle" left the air in 2016, Esposito moved on to other movies and TV shows, many of which fell into a similar genre. Whether his roles are a product of typecasting or simply Huertas being very specific with his jobs, he manages to knock the roles out of the park every time. His more recent law enforcement-based TV work includes the characters Halcon in CBS's "Elementary" and Alejandro in "The Rookie" alongside former "Castle" co-star Nathan Fillion. Ironically, his most significant post-"Castle" recurring role isn't on a cop show, but on NBC's popular family drama "This Is Us." 
Seamus Dever (Kevin Ryan)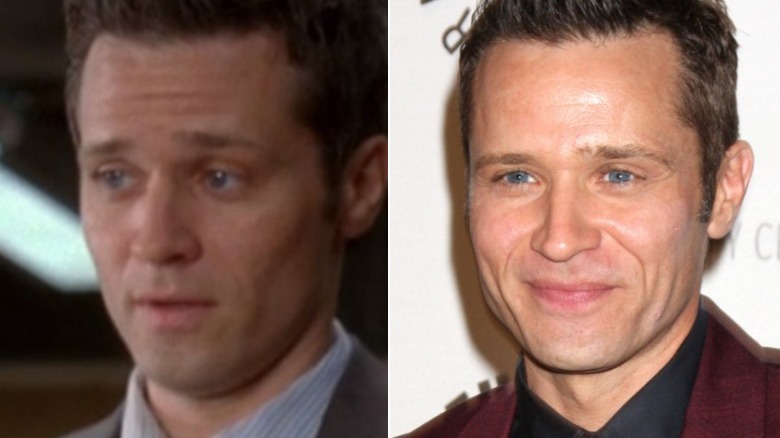 Hulu/Kathy Hutchins/Shutterstock
Seamus Dever has been acting since at least the late 1990s. Before his stint as Kevin Ryan on "Castle," Dever could be spotted in CBS's many successful crime shows like "NCIS," "CSI: NY" and "CSI: Miami." Right before "Castle," he had an exceptionally busy 2008 with high-profile gigs including a 45-episode run on ABC's "General Hospital," an episode of the highly prestigious "Mad Men" from AMC, and seven episodes as Chris Ferlinghetti in Lifetime's "Army Wives."
One unique project Dever completed while "Castle" was still on the air was the comedy short "Sequestered," which also included co-star Jon Huertas. The two play wannabe bank robbers but get caught up in a poorly timed political discussion when they put on masks of significant political figures.
After "Castle" went off the air in 2016, Dever's landed a couple of voice acting gigs, one of which was in the ever-popular video game "Far Cry 5." Dever has also been seen in CBS's "MacGyver," "Titans" from HBO Max, "NCIS: Los Angeles," and "The Rookie." 
Molly C. Quinn (Alexis Castle)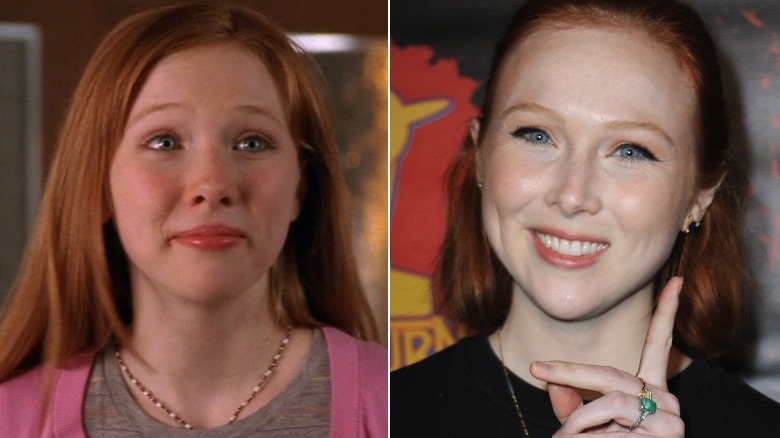 Hulu/Albert L. Ortega/Getty
As child actors go, it seems like we either see them fall out of the limelight with a thud or grow into a new adult version of their early fame. It looks like Molly Quinn managed to grow into quite a successful career after her time as a child actor. Quinn started acting when she was 13 years old, and much of her time before "Castle" was spent working on children's shows like Nickelodeon's "Winx Club," Cartoon Network's "Ben 10: Ultimate Alien," and movies like the 2009 version of "A Christmas Carol" and 2013's "We're the Millers." 
She started moving up the acting ladder after playing Richard Castle's daughter Alexis throughout the show. You can catch her in 2017's "Guardians of the Galaxy Vol. 2" on a date with Howard the Duck, but that scene only lasts a few seconds; she's also made a name for herself in a variety of TV shows with more substantial roles. She starred in the horror movie "Agnes" alongside Sean Gunn and Rachel True, stopped by for an episode of "The Rookie," and played a small role in 2019's "Doctor Sleep." She's also contributed to podcast series including "Hoot Gibson: Vegas Cowboy" and "Welcome to Night Vale."
Tamala Jones (Lanie Parish)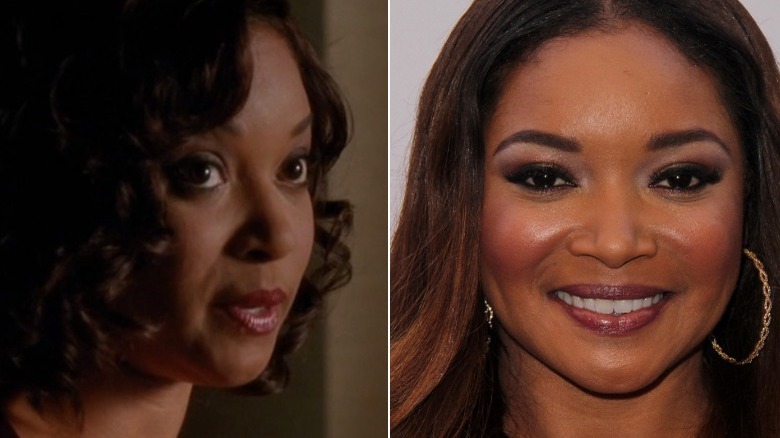 Hulu/s_bukley/Shutterstock
Long before "Castle" was on anybody's radar, Tamala Jones already had an impressive streak of TV show credits going back to the early 1990s. She landed recurring roles on several shows throughout her early career, including ABC's "Dangerous Minds," and NBC's "Veronica's Closet," "ER," and "For Your Love."
After her role as Lanie Parish, the friendly and always honest medical examiner on "Castle," Jones had no issues moving onto other projects. She continued her career with several recurring roles on shows like CBS's "SEAL Team," Fox's "9-1-1: Lone Star," ABC's "Rebel." She's also one the several "Castle" alumni to have a small part in "The Rookie." While she hasn't had any TV roles as long-term as her tenure on "Castle" in recent years, her starring role in the TV movie "Deadly Dispatch" in 2019 may serve as an indicator that Jones isn't out of the acting game and won't be anytime soon.
Penny Johnson Jerald (Victoria Gates)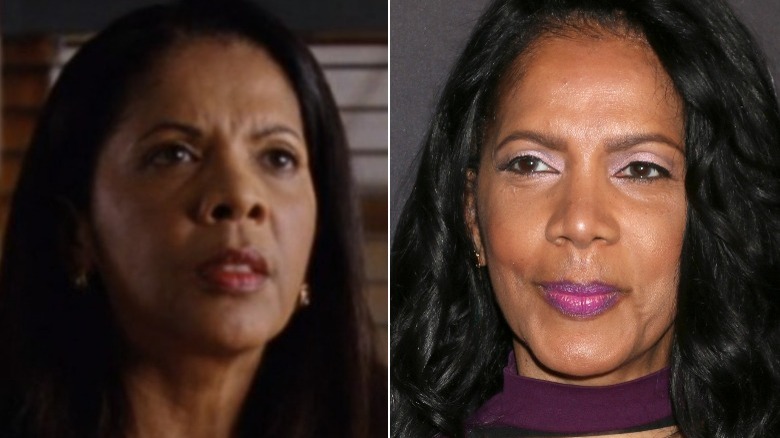 Hulu/Kathy Hutchins/Shutterstock
Prior to her time on "Castle," Penny Johnson Jerald had been acting since the early 1980s in many acclaimed TV shows. Credited in both recurring roles and single appearances, Jerald's career had long been established before her time as NYPD Captain Victoria Gates. Some of her most noteworthy parts include her tenures on "The Larry Sanders Show," "ER," and "Star Trek: Deep Space Nine." 
Jerald left "Castle" after four seasons in 2015. In the time after "Castle," Jerald tried her hand at voice acting in "Justice League: Gods and Monsters" as Amanda Waller, as well as in the 2019 remake of "The Lion King" as Sarafina. More recently, she can be seen playing Claire Finn in Hulu's original show "The Orville," which could be considered an ironic homage to Jerald's time on "DS9" despite the comedic tone of "The Orville." Then again, it's been very well established that "Star Trek" has a sense of humor.  
Ruben Santiago-Hudson (Roy Montgomery)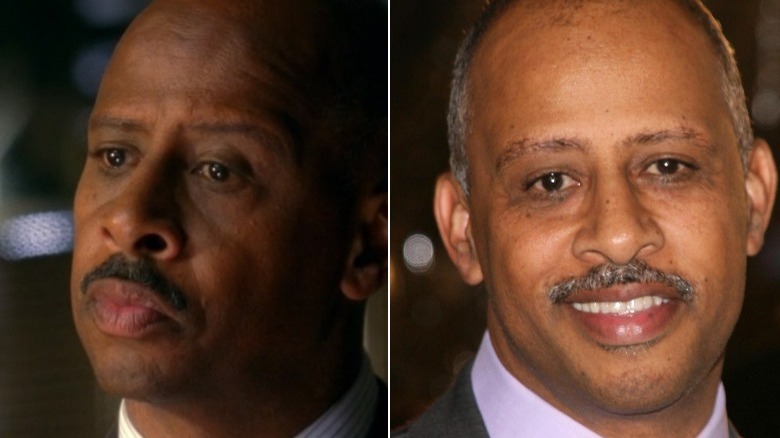 Hulu/s_bukley/Shutterstock
Ruben Santiago-Hudson's acting career is nearly as extensive and impressive as that of his "Castle" co-star Susan Sullivan. He has quite a few recurring roles in '90s-era TV shows from CBS including "Dear John," "Another World," and "Michael Hayes." Santiago-Hudson also made noteworthy performances on the stage and earned a Tony Award for his work in "Seven Guitars" in 1996. 
Of course, his career hasn't slowed down a single bit since his time on "Castle" as Captain Roy Montgomery. Despite having only appeared in the show for 59 episodes before Roy's untimely death, Santiago-Hudson gave quite a performance. After leaving the procedural drama, he went on to appear in a number of TV shows including TNT's "Public Morals," "Designated Survivor" from ABC and Showtime's captivating drama "Billions." But his biggest achievement took place behind the camera; Santiago-Hudson penned the screenplay for 2020's "Ma Rainey's Black Bottom," the critically acclaimed August Wilson play adaptation that won 83 awards and earned 192 nominations. 
Maya Stojan (Tory Ellis)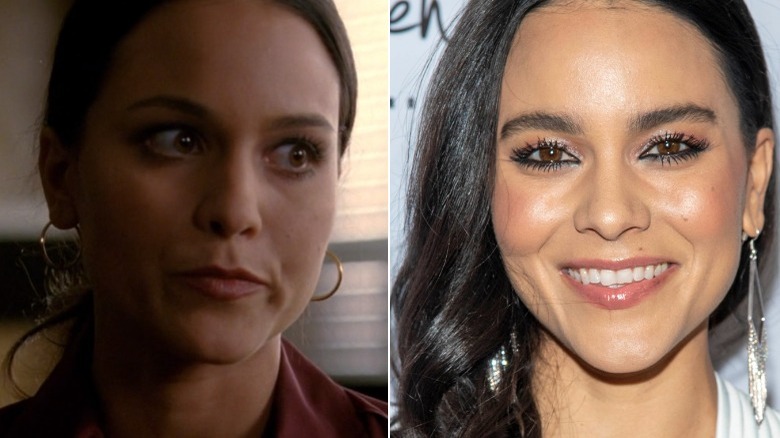 Hulu/Eugene Powers/Shutterstock
Maya Stojan probably isn't a name viewers will instantly remember. Stojan was a member of the cast of "Castle" for about three seasons but only appeared in 27 episodes as Tory Ellis. Even during much of that time, her character's name isn't revealed until her fifth appearance in Season 6's "A Murder is Forever." 
Before her time on "Castle," Stojan was mostly cast in shorts and made-for-TV movies with a few single-episode appearances in shows like CBS's "Criminal Minds" and "How to Live with Your Parents" on ABC. After her time on "Castle" was up, she moved on to a prominent Season 2 role in Marvel's "Agents of S.H.I.E.L.D." and a few more one-time roles on "NCIS" and ABC's long-time running medical drama "Grey's Anatomy." Since then, her career has remained relatively distant from big name projects. Stojan can be seen in several movies released since 2015, many of which feature her in a prominent capacity, but all scan as much closer to independent film projects than network TV. Only a few larger productions, like Netflix's "Fatal Affair," "American Sicario," and NBC's "Magnum P.I." include Stojan on the cast list.
Toks Olagundoye (Hayley Shipton)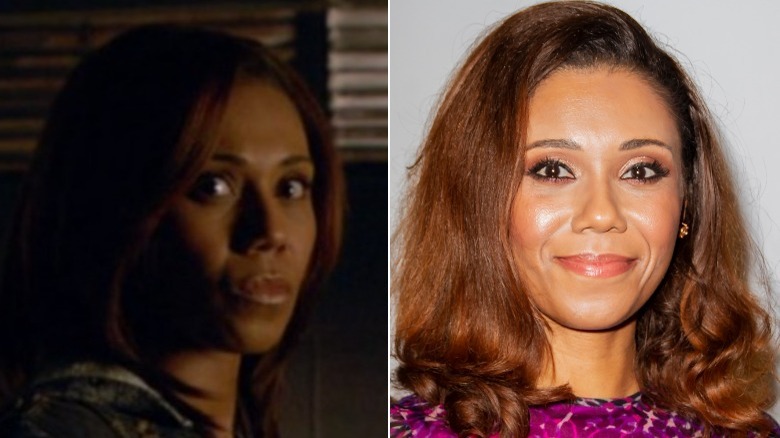 Hulu/Carla Van Wagoner/Shutterstock
Toks Olagundoye jumped into "Castle" in the last season as Hayley Shipton. Despite the fiercely independent and rough investigator only being around for the final season, Olagundoye proves she has substantial range and versatility. Her work before "Castle" mostly consists of shorts and small TV roles, but a breakout role as Jackie Joyner-Kersee in ABC's "The Neighbors" put an end to the one-time appearances.
After Season 8 of "Castle," Olagundoye made her way into voice acting and has an extensive and successful list of credits to her name. Superfans of DC's "Arrowverse" might recognize her as Mari's mother in The CW's "Vixen" limited series and "Vixen: The Movie." Even more so, she's probably more popularly known for her time on Cartoon Network's "Steven Universe" franchise. Olagundoye's more recent work in the voice acting arena includes several iterations of Netflix's "Carmen Sandiego" where she voices Countess Cleo. While her voice has gotten her far, her post-"Castle" resume includes recurring roles in "Veep" and "Shameless," as well as "The Rookie" and the Disney+ original "Big Shot."
Arye Gross (Sydney Perlmutter)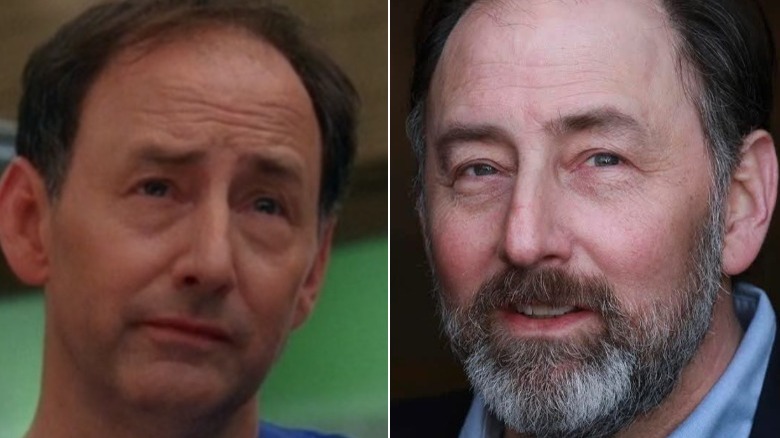 Hulu/IMDB
Arye Gross is one of those actors who has been in a little bit of everything. Gross has been acting since the 1980s, so odds are you've seen him in something since then. Prior to playing Sydney Perlmutter, Gross was most widely recognized for bigger recurring roles from several ABC shows such as "Ellen," "Wildfire," and "The Practice." But his talent for the screen, even for single-episode appearances, allowed him to work in several other large franchises like "The X-Files," "ER," and "The West Wing."
Since "Castle," Gross has done much of the same and viewers can spot him in shows and movies in an array of genres, from comedies to dramas and sci-fi adventures. Recently, the more popular shows you can catch him in include ABC's "How to Get Away with Murder," "The Rookie," and "Better Call Saul." In all likelihood, Gross' talent for being that one actor we can't quite place will keep his career afloat indefinitely, even if we can't quite remember what else we've seen him in.