Best One-Season TV Shows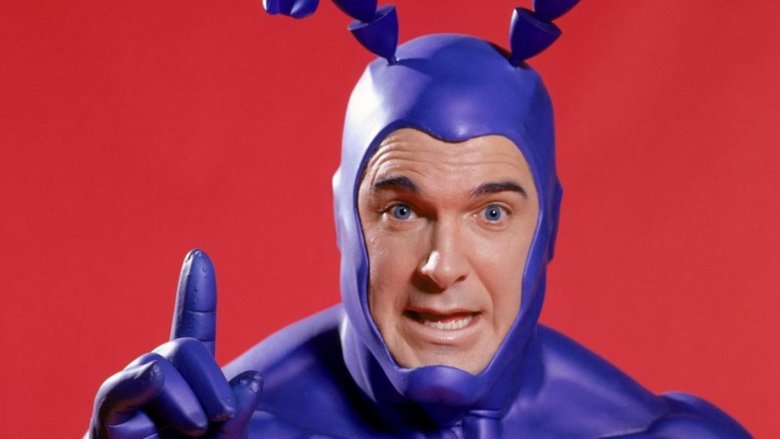 Television is great for telling serialized stories over a long period of time, but not every TV series is meant to last. Whether it's because of stiff competition on other channels, upheaval at the network, or they were simply ahead of their time, some shows are simply canceled before they have a chance to reach their full potential. None of the series on this list made it past a single season—and we still aren't over it.
Clone High
You might know Christopher Miller and Phil Lord for their work on the 21 Jump Street movie or The Lego Movie, but their partnership got its start on the MTV animated show Clone High, which followed clones of Abraham Lincoln, JFK, Cleopatra, and Gandhi (along with a host of others), each reinvented as a different teenage archetype as they try to manage hormones, love, and a secret government program with evil designs on the school. 
The show's irreverent humor and use of real-life historical figures were bound to lead to controversy, and its depiction of Gandhi as a horny party animal led hundreds of Indian citizens to go on a hunger strike in protest. After the controversy, higher-ups at Viacom asked Miller and Lord to figure out strategies to replace the Gandhi character in the second season, although none were eventually accepted, and the show was ultimately canceled with no hope of renewal. Still, while it ended too soon for many fans, Lord and Miller would go on to bigger and better things, and the show's single season remains a fascinating time capsule of early-2000s MTV animation.
My So-Called Life
Remember "Very Special Episodes?" They used to be a way for shows to strike up a dialogue about serious social issues like racism or drug-dealing, all of which would inevitably be wrapped up by the closing credits. Television gradually moved away from this graceless storytelling style—and some of the credit for that is absolutely owed to My So-Called Life.
Following Angela Chase (Claire Danes) and her friends as they dealt with real issues like homophobia and abuse, the show's depiction of teenage life was genuinely groundbreaking, and the dialogue and well-written characters established a unique depiction of a high schooler's search for identity. Danes' performance was (sometimes uncomfortably) familiar to high schoolers and former teenagers alike, and the show's unflinching look at the less-discussed aspects of adolescence was a critical hit.
Unfortunately, while the show was beloved by its fans, Claire Danes was ready to move on to new things by the end of the first season, and low ratings meant the show was unlikely to get a second season with or without its so-called lead. Still, Life's influence would reverberate through nearly every high school-set series that followed.
Firefly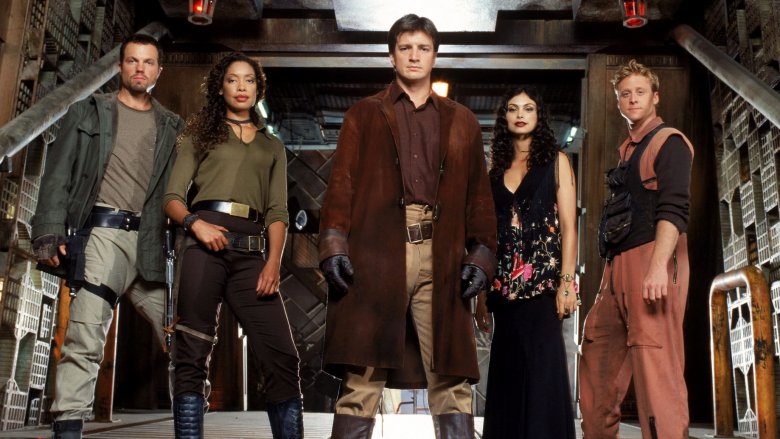 When discussing shows canceled before their time, it's basically impossible to exclude Firefly. The show's focus on science fiction adventures fused with Western sensibilities, combined with creator Joss Whedon's trademark dialogue, made a huge impact on fans—and they proved it with their now-legendary campaigns to save the series, which eventually resulted in a big-budget movie continuation.
Like any sci-fi series, elements of Firefly arguably haven't aged well, but it still remains a joy to see Zoe (Gina Torres) and Wash (Alan Tudyk) as one of the only functional couples on the show. They're as traumatized and cynical as the rest of the crew, but nonetheless refuse to let their past define them—just one reason Firefly's one-season voyage remains the focus of a devoted fanbase as well as the subject of persistent revival rumors.
The Tick
It's ridiculous that the original live-action The Tick lasted only one season. The madcap comedic stylings, along with Patrick Warburton's booming voice, have become almost inseparable from the DNA of modern comedies. While the show's run might've been short, it was definitely sweet, with a whole host of ridiculous allies and enemies menacing our favorite bulging, blue bug.
The Tick follows the eponymous addle-brained hero and his frustrated former accountant-turned-super-sidekick Arthur (David Burke), using a mix of Seinfeld-style humor and off-brand Justice League-type antics to introduce a host of ridiculous characters, including Batmanuel (no relation to Batman) and Captain Liberty.
Even just skimming the Wikipedia plot summaries of each episode is proof positive that this insectoid parody show deserved to make it through at least one more winter, and although it's great that Amazon resurrected the property as part of its library of original streaming content, without Warburton and the rest of the original cast on board, the original Tick's cancellation still feels like a missed opportunity.
The Adventures of Brisco County, Jr.
Firefly is probably most people's first pick for a western sci-fi show that was canceled too early, but The Adventures of Brisco County, Jr. might be even better. Starring the one and only Bruce Campbell as Brisco, the show mixed classic western tropes like train robberies and corrupt juries with anachronistic technology like rockets and projectors.
Much of the charm came from Campbell's distinctive comic timing and everyman persona, but the scripts were surprisingly clever, with exciting set pieces and clever uses of futuristic gadgetry. The show was set in 1893, a full 100 years before its airing in 1993, which allowed for all sorts of Futurama-esque winking at popular culture filtered through the lens of classic genre trappings.
Campbell will always be generally better known for his work in the Evil Dead franchise, but anyone who loves his work there—or can simply appreciate a quirky good time—would be remiss if they ignored this cult classic.
The Middleman
Starring Natalie Morales in peak blasé straight-man form as Wendy Watson, the occasionally unwilling sidekick to the titular hero (Matt Keeslar) as they battle a host of ridiculous supervillains, The Middleman was a classic adventure show with a postmodern twist. The show jumped from genre to genre, each episode poking loving fun at James Bond spy fiction or zombie apocalypses, while also telling a surprisingly down-to-earth story about the difficulties of working a side job to pay for a creative endeavor whose success is never guaranteed.
While creator Javier Grillo-Marxuach would go on to notable success due to the Hunger Games-esque The 100, there's rarely been a show that was so personable and sweet about its pop culture obsessions. Ultimately, the show was ill served by its place on the ABC Family network—its themes were an odd fit for a network focusing on family-friendly dramas, and the show was axed. There was an eventual live-cast reading of the final script, which was eventually adapted into a graphic novel, but for many fans, the difficult-to-find first season is the only souvenir left of the delightful show.
The Get Down
Baz Luhrmann's The Get Down was always going to be subject to scrutiny. Luhrmann is a love-him-or-hate-him director, and when you add in the massive price tag (supposedly averaging about $10 million per episode), and the difficult-to-define genre (is it a true reckoning of the birth of hip hop? A mythic retelling? A musical?), the show was destined to leave some viewers scratching their heads.
The Get Down tried to tell an unusual kind of magical realist story about the search for mythical records, and passionate musical performances that could convert foe to friend. Even when the show approached abstraction, its core trio of kids in the slums of New York brought an emotional reality that bedrocked the series.
Sadly, the show just never found enough of an audience. But it isn't all bad—the show's status as a Netflix original means that even though it was canceled, the entire run is still part of the service's lineup, just waiting for the right viewers to get hooked on its musical myth.
Almost Human
Karl Urban has had a tough time with science fiction—his performance as Bones in the rebooted Star Trek movies was beloved by fans, but felt underserved by the actual content. Even his underrated performance in the excellent Dredd movie couldn't seem to help the film become more than an underperforming cult classic. But Almost Human might be the the biggest tragedy in the sci-fi corner of his filmography.
A buddy-cop detective show taking place on a realistic science-fiction world in which human cops are partnered with synthetic androids and compelled to stop futuristic crimes, Almost Human was nothing new conceptually. The difference lay in the execution: robo-racist Kennex (Karl Urban) and self-conscious synthetic Dorian (Michael Ealy) had an easy chemistry, and with J.J. Abrams as a producer, the show hinted at a much bigger world. Unfortunately, it never had a chance to really explore its limits; as promising as its first season seemed, low ratings doomed the series to cancellation.
Freaks and Geeks
Many shows have taken place in high school, but none with the level of uncomfortable, frank honesty that fueled Freaks and Geeks. Brought to viewers by a murderer's row of future famous comedians and writers (including Judd Apatow, Seth Rogen, Linda Cardellini, Jason Segel, and James Franco), it offered a unique depiction of adolescence—starring young actors that actually acted and looked like high schoolers and featuring the type of warts-and-all storylines that are usually passed over in regular television.
It's stunning to look back on the show and see the onscreen evolution of some of our favorite comedic creative talent, but arguably even more impressive is the timelessness of the stories and the way they're delivered. Although it was set in the early '80s, Freaks and Geeks remains eternal because of its willingness to openly acknowledge the awkward, acne-ridden side of the teenage odyssey. And although it resulted in the show's unjustly swift cancellation, it's hard not to admire creator Apatow's insistence on sticking with his creative vision—or his willingness, years later, to publicly confront the exec who pulled the plug.
Terriers
Buddy cop shows are a dime a dozen, but it's rare to see one with the charm, wit, and heart that elevated FX's Terriers. Following the misadventures of alcoholic former police detective Hank Dolworth (Donal Logue) and reformed burglar Britt Pollack (Michael Raymond-James) as they try to make it as private investigators in San Diego, it was a classic neo-noir in the vein of The Long Goodbye and L.A. Confidential.
Logue's never been as good as he was playing Dolworth, and Raymond-James is perfect as his good-natured partner with a dirty past. The show could go to some very dark places, but the Dolworth and Pollack comedy duo kept it from ever approaching a grim slog. Ultimately, its biggest weakness was an ad campaign that didn't know how to sell the show's subtle charms (the network's head of marketing was forced to argue against the idea that the trailers made it seem like a show about dogfighting).
Viewers who did tune in got a tightly-written group of episodes that manage to balance long-running plots about wealthy sociopaths against shorter stories about criminals struggling to bury the hatchet (occasionally literally). While it's a shame that any great show is canceled before its second season, we're just lucky to have had Terriers at all.