Netflix Cancels The Get Down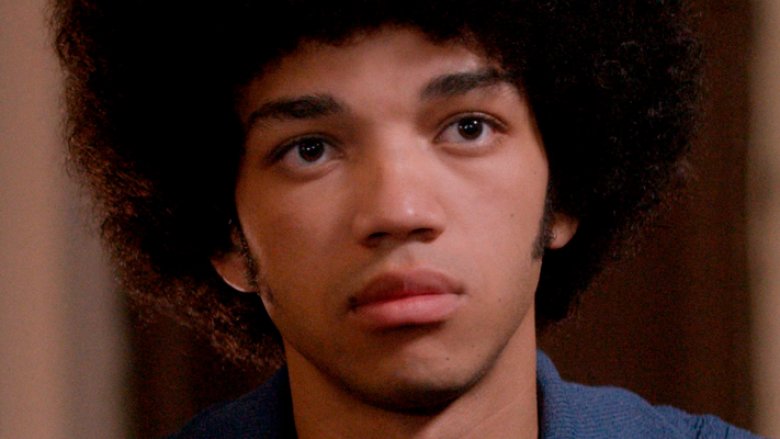 Netflix won't get on with The Get Down. 
As announced by The Hollywood Reporter, the streaming service has canceled the music drama from writer and director Baz Luhrmann. The Get Down, described as "a mythic saga of how New York at the brink of bankruptcy gave birth to hip-hop, punk and disco," aired only one season on Netflix. The show's final episodes were realized only a few months ago. 
The Get Down marked Luhrmann's first venture into television; fans likely recognize his name from movies such as The Great Gatsby, Romeo + Juliet, Moulin Rogue, and Strictly Ballroom. The Aussie filmmaker had reportedly been working on the series' concept for over a decade before it was officially announced in 2015 (via Deadline).
When the series was released on Netflix in August of 2016, a dedicated fanbase quickly emerged. However, despite the loyal viewers and blown-away critics, The Get Down ran into a handful of production issues. The Get Down season 1 was split into two parts, a first for a Netflix original series; original showrunner Shawn Ryan departed, causing multiple delays; and the show's full episode count was cut from its initial 13-episode order to just 11 installments in total. 
The Get Down also faced financial woes. The show's budget was reported to be a staggering $120 million overall, a figure that would make it the most expensive series on television, though Lurhmann has denied that claim (via THR).
Luhrmann took to Facebook to issue a lengthy, heartfelt note (which you can read in full at the end of this post) discussing the cancellation. He addressed fans of The Get Down directly: "I wanted to speak to you with an open heart and just acknowledge how humbled and moved... by your passion and commitment to see the next chapter of The Get Down go back into production in the immediate future. I want to explain to you why that is unlikely to happen." 
Lurhmann went on to cite his commitment to movie-making as a major hindrance in his ability to focus on The Get Down. "When I was asked to come to the center of The Get Down to help realize it, I had to defer a film directing commitment for at least two years... It kills me that I can't split myself into two and make myself available to both productions." 
But at the end of the day, Luhrmann's first and biggest love is filmmaking, not television. "The simple truth is, I make movies. And the thing with movies is, that when you direct them, there can be nothing else in your life. Since The Get Down stopped, I have actually been spending the last few months preparing my new cinematic work," he explained. 
Though the stars of The Get Down won't groove and shake for another season, Luhrmann has no doubts they'll all go on to do great things. "I can't tell you how privileged we all felt to have found such young, new talents, many of whom are now starring in motion pictures, creating music, and taking tremendous strides in their careers," he said. The series starred Shameik Moore, who was cast as Miles Morales in the animated Spider-Man movie, and Yahya Abdul-Mateen II, who will play Black Manta in Aquaman. 
Luhrmann closed his statement on a high note (pun intended): "The spirit of The Get Down, and the story it has begun to tell... has its own life [that will] continue to be told somewhere, somehow, because of you, the fans and the supporters." 
All things considered, it seems The Get Down will go down in history as yet another canceled show that could have been a major hit.