Actors You Totally Forgot Were In Lifetime Movies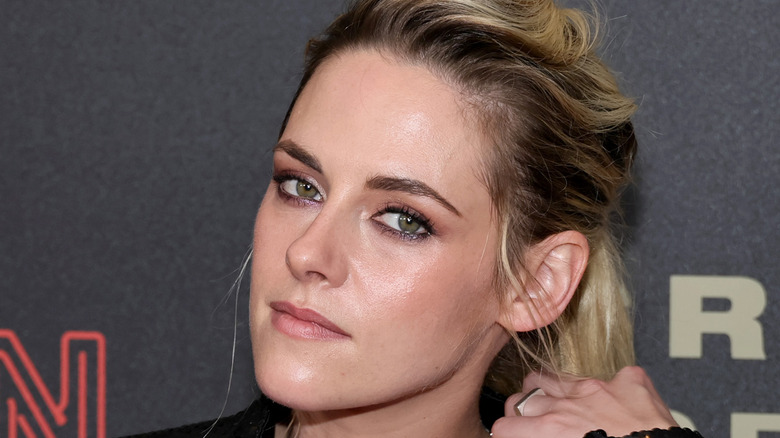 Theo Wargo/Getty Images
Since its inception in 1984, the basic cable channel Lifetime has served up a daily mix of new and syndicated television series, reality programs, and occasional sporting events. Unquestionably, the network's chief draw is its slate of original made-for-TV movies and independent theatrical releases that debut on the channel. Their focus could be described as a darker take on the TV movie fare of one of its chief rivals, the Hallmark Channel. Where the latter freely mixes mysteries, ripped-from-the-headlines dramas, and sugary holiday fare, Lifetime seems to specialize in "there-but-for-the-grace-of-God-go-I" scenarios: marital affairs that turn murderous, kids in trouble with drugs, small towns plagued by diabolical criminals, and fevered dramatizations of real-life crimes. Not that Lifetime is basic cable noir: The network has a slew of holiday productions, too.
Like Hallmark, Lifetime original movies are modestly budgeted and feature casts filled with familiar, slightly-less-than-A-list actors like Tori Spelling, Thora Birch, Hayden Panettiere, and William Baldwin. On occasion, Lifetime mounts a prestige production that draws in a celebrated name to top-bill the film, including Oscar winners such as Marcia Gay Harden, Shirley MacLaine, and Susan Sarandon. These performers aren't the only screen stars whose Lifetime credits might have slipped your mind — the following is a spoiler-heavy list of the actors you totally forgot were in Lifetime movies. 
Sigourney Weaver took on a challenging role in Prayers for Bobby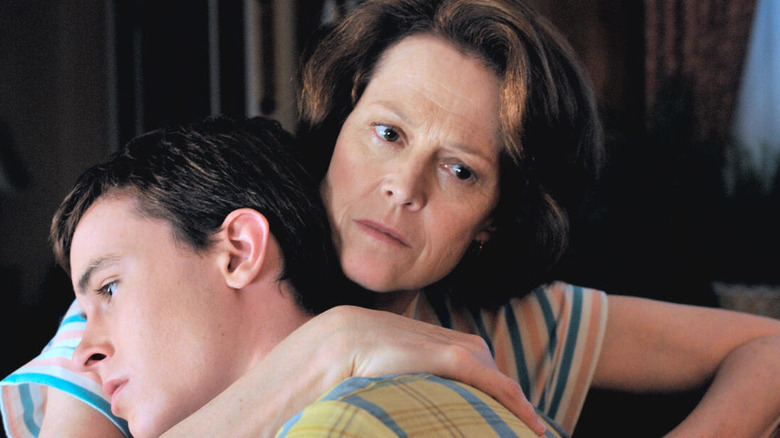 Lifetime
In a 2020 interview with TV Insider, Sigourney Weaver called her role as fundamentalist mother turned LGBTQ+ advocate Mary Griffith in the 2009 Lifetime movie "Prayers for Bobby," the hardest part she'd ever played from an emotional standpoint. The role, based on the experiences of the real-life Griffith, required Weaver to take an unsympathetic turn as a homophobic mother who tried to convert her son (Ryan Kelley) after he came out as gay, only to reject her bigoted views in the wake of his suicide and become a powerful voice in support of gay rights.
Weaver earned Emmy, Golden Globe, and Screen Actors Guild nominations for her performance as Griffith, who came to believe that her church's interpretation of scripture was wrong and worked tirelessly until the end of her life for gay-related causes. Reversals of faith and deep moral searching are no small feats to depict on screen, but Weaver's performance taps directly into Griffith's anguish over losing her son to find both healing and renewed purpose. Depicting Griffith as a heartless figure wouldn't have made her newfound beliefs and direction so moving (or been accurate to the real-life Griffith); Weaver instead does the heavy lifting to find the humanity and humility in Griffith, which lends to her performance extraordinary depth.
If you or anyone you know is having suicidal thoughts, please call the National Suicide Prevention Lifeline by dialing 988 or by calling 1-800-273-TALK (8255)​.
Kristen Stewart showed her star power in Speak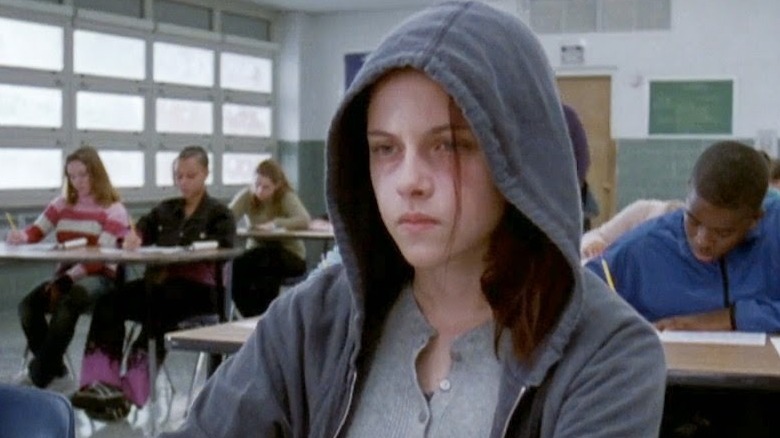 Lifetime
Made at a point in Kristen Stewart's career when she was just emerging from juvenile roles — and long before her vault to stardom in "The Twilight Saga" and a string of critically praised adult performances — the 2004 Lifetime drama "Speak" confirms her exceptional acting talent.
"Speak," which premiered at the Sundance Film Festival in 2004 before airing on Lifetime and Showtime in 2005, is based on a young adult novel by Laurie Halse Anderson. Both the source material and the film handle their subject matter with great sensitivity and emotional depth. "Speak" gets tremendous support from the uniformly excellent cast, which includes Elizabeth Perkins and D.B. Sweeney as Stewart's parents, Steve Zahn as a sympathetic teacher, and Michael Angarano as a fellow outcast who befriends Stewart.
But it's Stewart's performance that anchors the film and elevates it beyond typical Lifetime fare. The trials of her character are a lot for any actor to carry, but Stewart shoulders it with strength and maturity.
If you or anyone you know has been a victim of sexual assault, help is available. Visit the Rape, Abuse & Incest National Network website or contact RAINN's National Helpline at 1-800-656-HOPE (4673).
Jason Momoa plays shirtless seducer in Tempted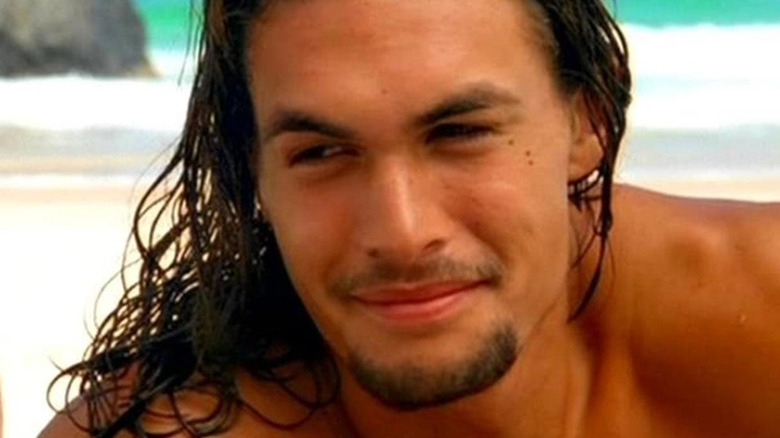 Lifetime
Jason Momoa's acting career was still in its embryonic phase when he signed on to play a mostly shirtless love interest for Virginia Madsen in the 2003 Lifetime movie, "Tempted." Momoa completed his first screen assignment — a two-season run as hot-headed Jason Ioane on "Baywatch: Hawaii" — shortly before signing on to "Tempted," which, despite its Hawaiian setting, was actually filmed in New South Wales, Australia.
Maggie Greenwald, a talented and award-winning director of such well-regarded indie dramas as "The Ballad of Little Jo" and "Songcatcher," benefits from the natural beauty of her film's locations and her cast, which pairs Momoa with Virginia Madsen as a woman who travels with the ashes of her former guardian, a native Hawaiian. There, she meets Momoa, who plays her late guardian's nephew, and sparks fly, despite the fact that Madsen has a husband waiting for her on the mainland.
Momoa, who is a naturally charismatic and intense performer, doesn't have much to do here beyond staring longingly at Madsen while wearing as little clothing as possible. If you're a fan of his work in "Aquaman," "Dune," and "See," this isn't an exemplary showcase for his abilities. But if you're interested in his chiseled build, "Tempted" is a two-hour box of eye candy.
On the Second Day of Christmas, Mark Ruffalo was in a Lifetime rom-com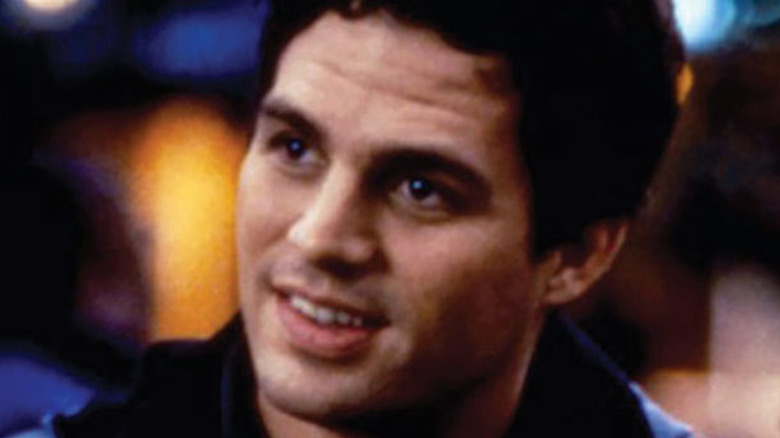 Lifetime
Though Mark Ruffalo is one of Hollywood's busiest and most acclaimed actors, the Emmy, Grammy, Tony, and Oscar nominee was largely anonymous in the 1990s. Ruffalo's resume during this period included low-budget horror and indie films, but he also kept busy with occasional forays into TV like "On the Second Day of Christmas," which aired on Lifetime Television in 1997.
Directed by James Frawley, "On the Second Day of Christmas" takes place in a department store during the holidays, but it's no "Miracle on 34th Street" retread. Despite being a little girl, Patsy (Lauren Pratt) is an experienced pickpocket who works as a team with her aunt, played by Mary Stuart Masterson. Ruffalo is the department store security guard who catches them in the act; writer Brian Hohlfeld bends logic to force the trio to spend Christmas together while awaiting sentencing. While many holiday romance couples seem forced together by the plot, Ruffalo and Masterson's chemistry helps to make their eventual connection seem believable.
Aunjanue Ellis and Keke Palmer faced off in Abducted: The Carlina White Story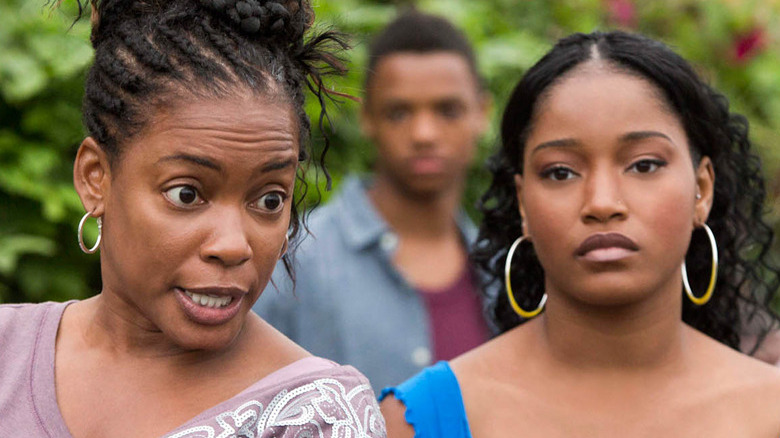 Lifetime
Vondie Curtis-Hall directed the 2012 Lifetime drama, "Abducted: The Carlina White Story," which features a pair of powerhouse actresses: future Oscar, Emmy, and Golden Globe nominee Aunjanue Ellis and Emmy winner Keke Palmer. The film is based on the real-life case of an infant who was taken from a hospital shortly after birth in 1987 and raised to believe that her kidnapper was her mother.
Ellis plays Annugetta Pettway, who is driven to steal Carlina White from a hospital in New York City after suffering multiple miscarriages. Posing as a nurse, she takes the infant out of the hospital and raises her under a new name in Connecticut. As she grows older, Carlina suspects that Pettway is not her birth mother — a fear confirmed when she needs a birth certificate to acquire health insurance after becoming pregnant.
Palmer plays Carlina as a teenager, and the confrontational scenes between her and Ellis have real emotional power instead of the over-the-top hysterics present in many Lifetime projects. Curtis-Hall shows both skill and restraint in handling a harrowing subject, boosted in no small part by his two memorable leads.
Jennifer Hudson led an all-star cast in Call Me Crazy: A Five Film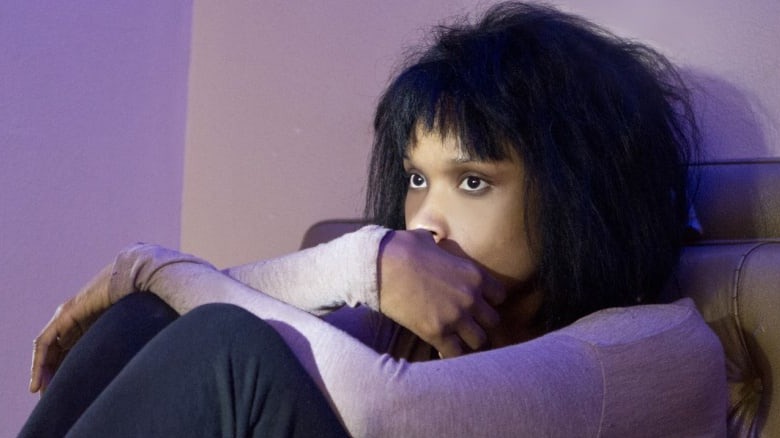 Michael Desmond/Lifetime
In 2011, Lifetime presented "Five," an anthology feature featuring stories about the impact of breast cancer on patients and their families. The project, created by Marta Kauffman ("Friends," "Grace and Frankie"), drew high-profile talent behind the camera, including Jennifer Anniston, Alicia Keyes, and Patty Jenkins, as well as talented performers like Patricia Clarkson, Rosario Dawson, Tracee Ellis Ross, and Tony Shalhoub. Two years later, Lifetime returned to the "Five" format for "Call Me Crazy," which focused its quintet of stories on mental health issues.
"Five" gained an Emmy Award nomination for casting and numerous nominations for its actors and directors, so when the network decided to return to the format for 2013's "Call Me Crazy: A Five Film," they garnered an even more impressive roster of talent. Directors included Oscar winner Laura Dern, Bryce Dallas Howard, Ashley Judd, and Bonnie Hunt, while three Oscar winners – Jennifer Hudson, Octavia Spencer, and Melissa Leo – each headlined one of the stories.
If you or someone you know needs help with mental health, please contact the Crisis Text Line by texting HOME to 741741, call the National Alliance on Mental Illness helpline at 1-800-950-NAMI (6264), or visit the National Institute of Mental Health website.
Judy Davis is a murderous mom in A Little Thing Called Murder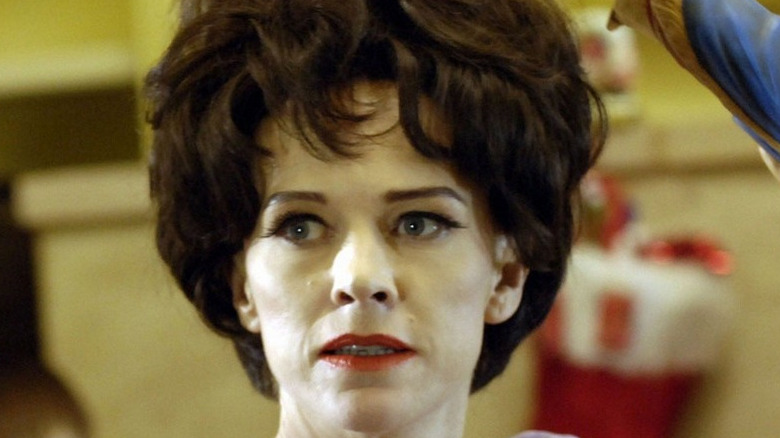 Lifetime
Two-time Oscar nominee Judy Davis netted her ninth of twelve Emmy nominations (including three wins) for her turn as a con artist-turned-murderer in "A Little Thing Called Murder," which aired on Lifetime in 2006. The film is based on the real-life case of Santee Kimes, whose life and crimes inspired a slew of TV movies and documentaries, including "Like Mother, Like Son," with Mary Tyler Moore as Kimes. Davis's turn as Kimes is remarkably complex, flitting from bemused dilettante to an icy, ruthless criminal who amassed over 100 charges in her lifetime, including two counts of murder, robbery, forgery, and even violation of anti-slavery laws.
What makes Kimes's offenses so egregious is that she was abetted by her own son, Kenny, whom director Richard Benjamin depicts as wholly under his mother's poisonous influence. Five-time Daytime Emmy winner Jonathan Jackson, who plays Kenny, holds in own in his scenes with Davis, which walk right up to the axis between camp and creepiness; the subsequent murders for which both are convicted, however, are no laughing matter.
Diane Keaton was in Breaking Bad mode for On Thin Ice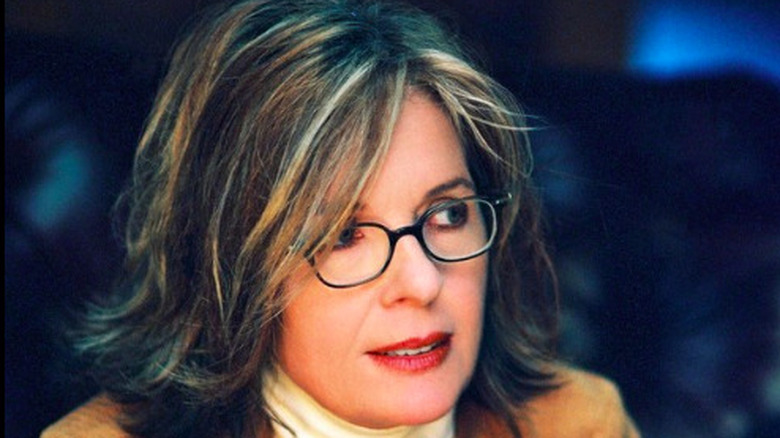 Lifetime
Though Lifetime's TV movies were frequently populated by one-time TV stars, the network also tapped major box-office names on occasion. These included Nicole Kidman ("Grace of Monaco"), James Franco ("Mother, May I Sleep with Danger?"), and Oscar winner Diane Keaton, who not only starred in two films for the network but also directed a third.
Keaton made her feature directorial debut with 1991's "Wildflower," which stars a young Reese Witherspoon. She returned to the Lifetime fold to star in the overwrought "On Thin Ice" (2003), which cast her as a widowed suburban mom who turns to selling meth for bathrobe-wearing bad guy dealer Michael Rooker in order to make ends meet.
This was followed in 2008 by "Smother," an indie comedy starring Dax Shepard as a beleaguered physical therapist whose life woes are exacerbated by the sudden arrival of his mother (Keaton, who also co-produced the film). Despite a solid cast that includes Liv Tyler, Mike White, and Christopher Guest regular Don Lake, "Smother" struggles to generate more laughs than aggravation over its characters' ridiculous behavior. Keaton and Shepard, in particular, seem locked into roles that seem more like manic siblings than parent and offspring.
Kirsten Dunst tackled teen motherhood in Fifteen and Pregnant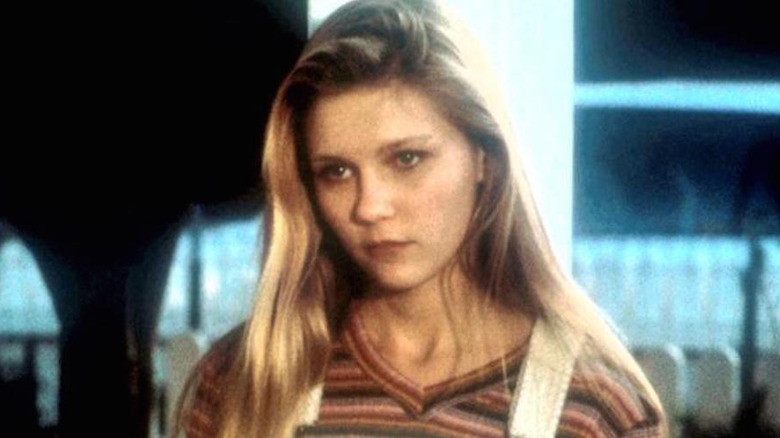 Lifetime
By the age of 20, Kirsten Dunst had amassed an impressive body of work in films and on television: She earned her first of four Golden Globe nominations at the age of 10 for "Interview with the Vampire," and featured in such popular and critical hits as "Little Women," "Jumanji," "Wag the Dog," and Sofia Coppola's "The Virgin Suicides." During this incredibly busy period, the future Oscar and Emmy nominee also starred in a Lifetime original movie, "Fifteen and Pregnant."
Dunst is the titular teen, who becomes pregnant by her deadbeat boyfriend (Daniel Kountz) and decides to keep the baby, causing friction between her separated parents (Park Overall and David Andrews) and her sister (Julia Whelan). The film hits all the pregnancy drama posts — Dunst's dramatic reveal, Ray bailing on being a dad, a birth sequence filled with screaming — but also does well in dividing the focus between Dunst and her extended family and friends.
Dunst portrays the confusion of teen life and the upheaval of an unexpected pregnancy with the same depth and confidence she's shown throughout her career. The majority of her scenes pit her against Overall and Andrews — two extremely capable, stage-trained performers — and she holds her own in every scene.
Paul Dano grew up fast in Too Young to Be a Dad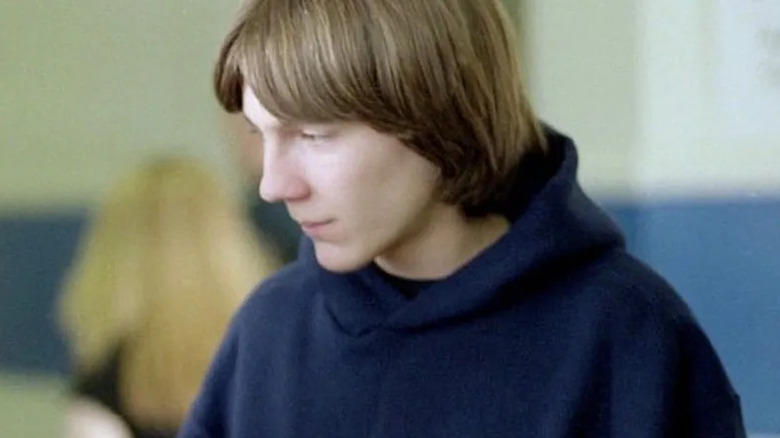 Lifetime
Emmy- and Golden Globe-nominated actor Paul Dano has drawn critical praise for his nuanced performers in films like "There Will Be Blood," "Love & Mercy," and as the unnerving The Riddler in "The Batman." His ability to find the emotional core of his characters is clearly evident in one of his earliest roles as a teenage father in the 2002 Lifetime drama "Too Young to Be a Dad."
Dano's Matt is a quiet, studious teen whose parents (Emmy winner Kathy Baker and Oscar nominee Bruce Davison) focus the majority of their attention on his willful sister Alex (Terra Vnesa). He finds some welcome attention from classmate Francesca (actress/stunt performer Katie Stuart), who becomes pregnant after their first moment of intimacy.
Directed by Eva Gardos, "Too Young to Be a Dad" is better-than-average Lifetime fare. The dramatic strokes are broad and require a very good cast to broadcast the emotional beats in big, bold terms. What holds the film together is Dano's performance: His Matt is caught between being a kid and an adult, and has to make major decisions that require growing up in a hurry.
Saoirse Ronan gave a powerful performance in Stockholm Pennsylvania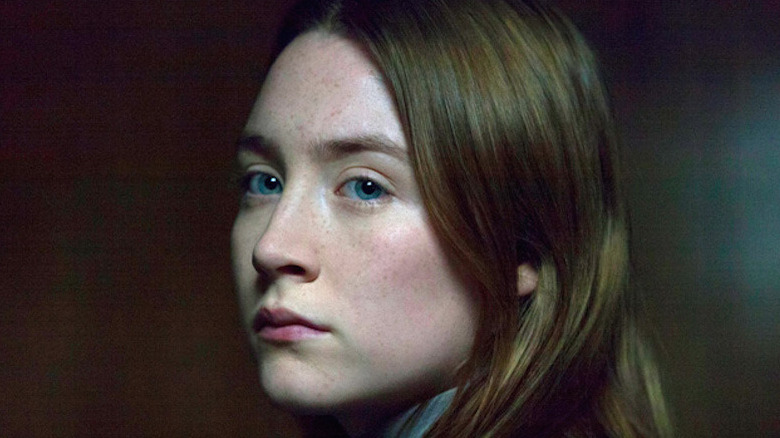 Lifetime
The drama "Stockholm, Pennsylvania" surprised many Sundance filmgoers by premiering on Lifetime in 2015 rather than playing theaters after garnering mostly positive reviews at the festival that year. The film features an impressive cast led by Oscar nominee Saoirse Ronan and Emmy winner Cynthia Nixon and tackles a difficult subject: the impact of an abduction on both the victim and her family.
Ronan is a 22-year-old who was held captive from the age of four by a man (Jason Isaacs) with apocalyptic delusions, and who returns to a home and parents (Nixon and David Warshofsky) that she barely knows. What follows is, at times, an even more intense take on life after trauma than is depicted in "Room" with Brie Larson: Ronan's refusal to accept her parents, fond recollections of life with Isaacs, and emotional distance all point to signs of Stockholm Syndrome. Ronan avoids the pitfall of overplaying a deeply damaged character: She remains quiet instead of explosive or unhinged, allowing the viewer to guess at her emotional state.
Courtney Love showed her spooky side in A Midsummer's Nightmare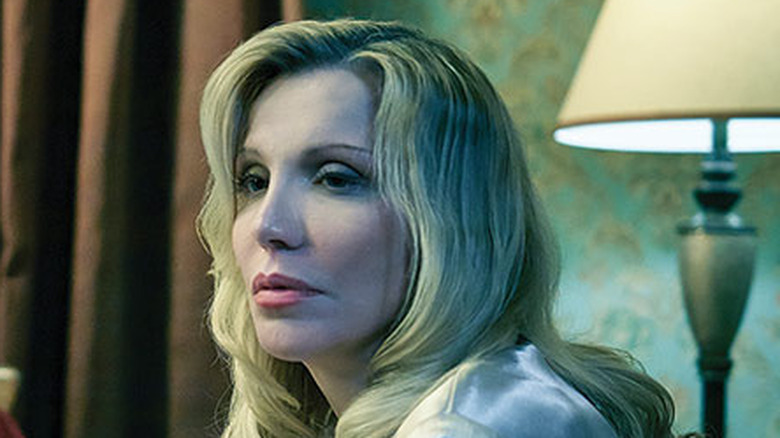 Lifetime
When Lifetime steps out of the romantic thriller or suburban drama box, the end result is often a high-profile project like the aforementioned "Call Me Crazy" or "Betty and Coretta," its 2013 biopic with Angela Bassett and Mary J. Blige as Coretta Scott King and Dr. Betty Shabazz. Trying something different rarely meant casting Courtney Love, Dominic Monaghan, and Paul Walter Hauser in a horror-themed series based on Shakespeare's "A Midsummer's Night Dream." But that's exactly what you get from Lifetime with 2017's "A Midsummer's Nightmare."
Produced in partnership with A&E Studios after the success of their hit drama "UnREAL," Lifetime appeared to be aiming for "American Horror Story" territory with "A Midsummer's Nightmare." The premise serves nicely as the intro to one of the seasons of "UnREAL": a pair of couples discover that their remote romantic getaway actually harbors sinister secrets.
"A Midsummer's Nightmare" opens on a strong note, with a character dragged through the woods by masked figures that hurl her into an open grave filled with an active bees' nest. Once that initial shock fades away, however, the film becomes a routine mix of trysting and low-wattage mystery.
Catherine Zeta-Jones ruled a crime empire in Cocaine Godmother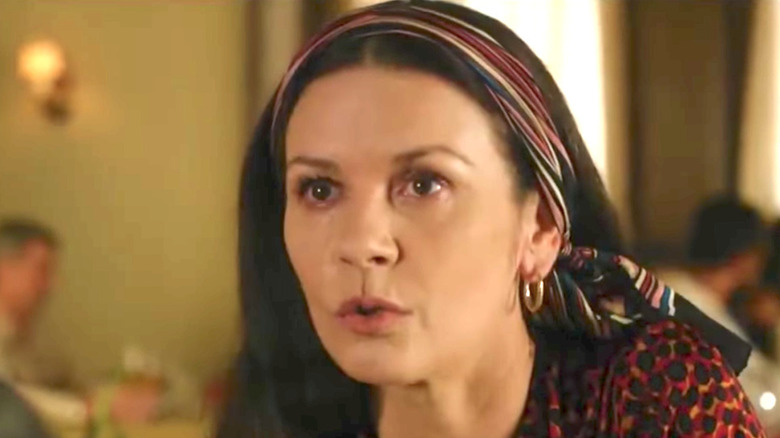 Lifetime
Oscar and Tony winner Catherine Zeta-Jones enjoyed a string of notable TV roles in the late 2010s, including as Hollywood star Olivia de Havilland in "Feud: Bette and Joan" and the Fox series "Prodigal Son." Between these efforts, Zeta-Jones stepped away from her glamorous screen image to play a malevolent and hard-bitten drug kingpin in "Cocaine Godmother," which aired on Lifetime in 2017.
Directed by Guillermo Navarro, a frequent cinematographer for both Guillermo del Toro and Robert Rodriguez, "Cocaine Godmother" is based on the real-life exploits of Griselda Blanco, who rose from dire circumstances during her childhood in Colombia to head a violent drug trafficking empire in Miami during the 1980s and 1990s. A one-time associate of Pablo Escobar, Blanco's penchant for murder and her own substance abuse problems led to her downfall, deportation, and eventual assassination in 2012.
Critics were not kind to "Cocaine Godmother," accusing its producers of brownface casting by tapping the Welsh Zeta-Jones to play a Latina character, and lambasting her accent. The script's pulpy dialogue also earned its share of ridicule, but perhaps its biggest sin, according to media reviewers, was reducing a complicated character like Blanco to a soap opera villain.
Will Ferrell and Kristen Wiig were just kidding about A Deadly Adoption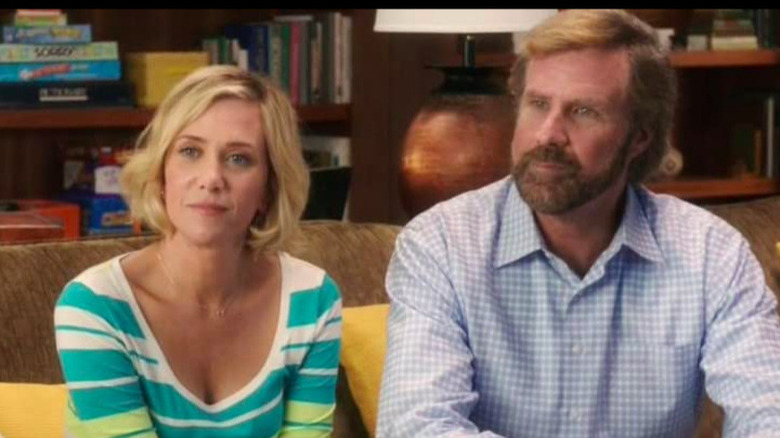 "A Deadly Adoption" is a sort of meta-Lifetime movie: A parody of the network's sudsy plotting with Will Ferrell and Kristin Wiig playing the sort of hapless suburbanites usually portrayed by the likes of Eric Roberts and Kellie Martin. Though produced by Ferrell's former partner, Adam McKay, and written by Andrew Steele, who teamed with Ferrell and Wiig on the soap parody "The Spoils of Babylon," "A Deadly Adoption" unfolds with an entirely straight face, requiring the audience to find the laughs in the inherent absurdity of the story itself.
Ferrell and Wiig, who work hard to achieve a sort of earnest blandness, are a married couple who lose their second child in a boating accident. They soon decide on using a surrogate to have another child, but their prospective birthmother (Lifetime vet Jessica Lowndes) is more than she seems: She's actually obsessed with Ferrell. His trademark near-hysteria and Wiig's overdramatic reveries are put to good use here, but the humor is almost too subtle: There's just a razor-thin margin between the comedy and the histrionics of a real Lifetime movie.