Ryan Gosling Made A Bold Statement About Greta Gerwig's Barbie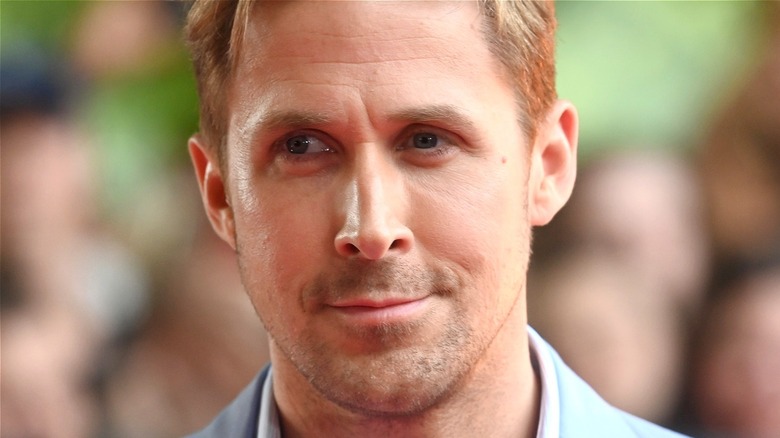 Dave J. Hogan/Getty
The live-action "Barbie" is quickly shaping up to be one of the most fascinating movies of next year. That celebrated director Greta Gerwig had signed on to direct the project was enough to raise eyebrows. Gerwig's previous solo directorial efforts have been quiet, intimate affairs focusing on nuanced portrayals of female interiority, and they've also been independent, so to see her taking the director's chair for a franchise film based on a Mattel toy raised some questions. What, exactly, will the director of "Lady Bird" do with a movie about a bottle-blond fashionista living out a glitzy upper-class lifestyle?
To make matters more interesting, Margot Robbie was cast as the titular Barbie and attached herself as a producer for the film. From there, the "Barbie" casting announcements only got more impressive. Heartthrob Ryan Gosling will play Barbie's boyfriend, Ken. "SNL" alumna Kate McKinnon, Marvel leading man Simu Liu, and comedy legend Will Ferrell round out the supporting cast. It's an impressive lineup of talent that any director would consider themselves lucky to have, and with films like "Little Women," Gerwig has proven herself capable of drawing surprising new performances out of her actors.
But among the cast, few seem as enthusiastic as Ryan Gosling, who took to late-night television with a bold claim about Gerwig's "Barbie" world.
Gosling says Gerwig's Barbie is the best script he's ever read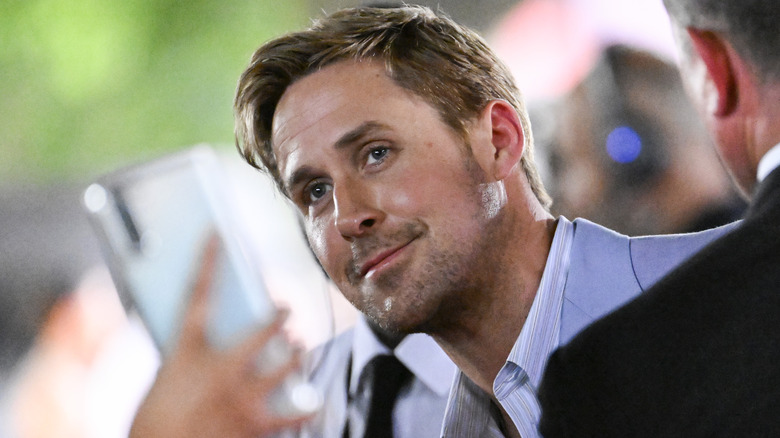 Gareth Cattermole/Getty Images
On a recent episode of "The Tonight Show," Ryan Gosling spoke to Jimmy Fallon about his upcoming projects, including "Barbie," telling the late-night host that Greta Gerwig's screenplay was the "best script I've ever read." That's a bold statement indeed, coming from an accomplished actor like Gosling, whose career has run the gamut from gut-busting buddy comedies to award-winning dramas.
On the other hand, it's hard to know how tongue and cheek the "La La Land" star is being or what his enthusiasm means in terms of the finished film. The images we've seen of Gosling as Ken suggest that the aesthetics of "Barbie" will be as playful as the toys themselves, but the actor has warned audiences that "Barbie" won't be what you might expect.
However, he's also pretty sure that the universe sent him a sign to take the role. According to the actor, when he stepped outside to think about it after reading the script, he found a Ken doll lying on the ground. "I walk out in the backyard," Gosling told Fallon, "and do you know where I found Ken, Jimmy? Facedown in the mud next to a squished lemon." Indeed, Fallon presented a picture of a Ken doll lying on its front next to a discarded lemon. Unlike the unfortunate fruit, the doll appears in surprisingly good condition. Gosling concluded, "I texted it to Greta and I said, 'I shall be your Ken.'"