Game Of Thrones Star Says Cast Won't Get Scripts For Season 8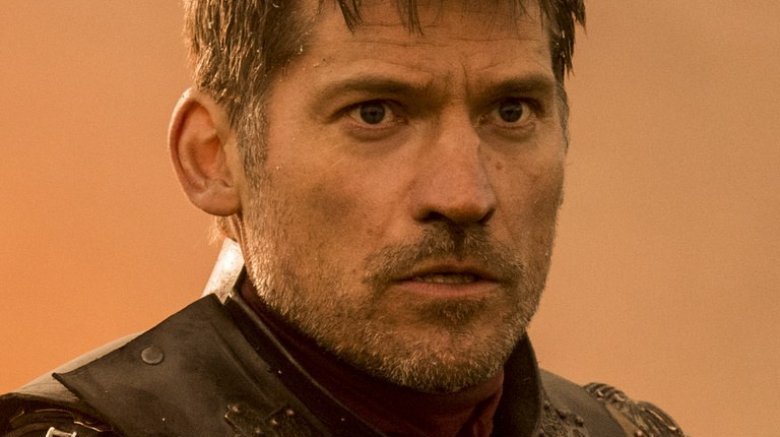 HBO
Game of Thrones executives are doubling down on security measures as the cast and crew prepare to film the eighth and final season of the acclaimed fantasy drama. According to one of the series' stars, security will be so tight this time around that the actors won't even have access to their scripts. 
During an appearance on the Scandinavian talk show Skavlan (via Winter is Coming), Game of Thrones star Nikolaj Coster-Waldau, who plays Jamie Lannister, discussed how HBO's approach to ensuring content isn't leaked early has changed over the years, mainly in terms of the method in which scripts are distributed to actors. "[In] the first season, we got the scripts like you should get them and then you could sit and do notes and stuff," Coster-Waldau explained. "And then after a couple of years, they got paranoid because there [were] some leaks so we had to get them only digital, on a PDF file."
Following that, things were tightened even further. The cast had to use certain email addresses, which included extra steps to verify the actors' identities, in order to get their scripts. HBO watermarked that content so that if the scripts were stolen and uploaded to the internet, the company would know who leaked them. But when HBO suffered a massive digital hack, the situation got even more intense. 
Coster-Waldau stated that in the aftermath of the security breach, Thrones stars won't be getting their script at all. "Now we are going to do a scene, we will be told what's going to happen and then we roll. We're all going to have earpieces for the scene and then someone's going to tell you the line and then your going to do the line," he said of how season eight will be filmed. 
There's no hard and fast indication as to whether Coster-Waldau is being completely serious or is simply joking, as the clip ends before anyone reacts, but his remarks may not represent the entire story. Multiple cast members, such as Liam Cunningham (Ser Davos Seaworth), have gone on record to say that the cast had a table-read in Belfast, Northern Ireland this past Sunday and Monday. Cunningham also stated that he had already been given heavily-secured copies of the season eight scripts. Even more than that, it seems unlikely that a show's entire cast would step onto set without having some idea about their dialogue and direction. 
It's also possible that Coster-Waldau is purposefully misguiding fans to keep an air of ambiguity around the upcoming season. The actor previously called into question reports that stated the season eight of Thrones would film multiple endings for the series finale, so he may very well be doing the same thing in this situation.
Game of Thrones season 8 doesn't yet have a set release date. Production began this month, and is expected to last through to summer 2018.