Game Of Thrones Will Reportedly Shoot Multiple Endings For Series Finale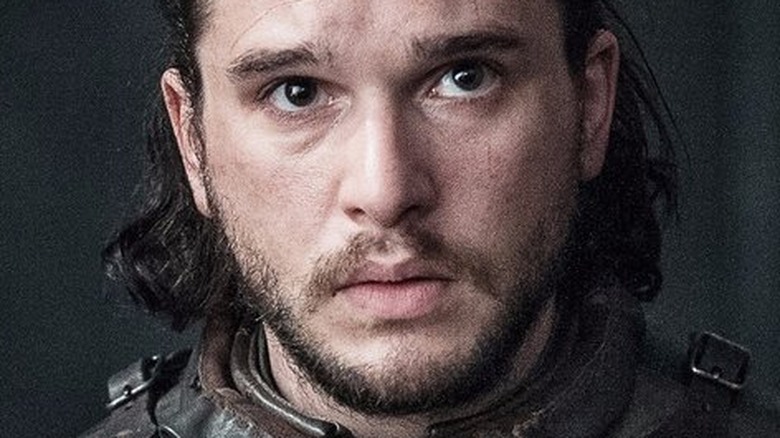 HBO
Multiple endings are coming our way, but it's only so waves of spoilers won't. 
A recent report quoting HBO programming president Casey Bloys has surfaced online, and it states that Game of Thrones will shoot various different endings for its series finale as a way to preserve the mystery behind how the story will truly end. 
"I know in Game of Thrones, the ending, they're going to shoot multiple versions so that nobody really know what happens," Bloys was quoted as explaining in the report published on the Morning Call website. "You have to do that on a long show. Because when you're shooting something, people know. So they're going to shoot multiple versions so that there's no real definitive answer until the end." 
Bloys' comments were apparently pulled from the speech he gave at Moravian College in Bethlehem, Maryland last week. 
This tactic is fairly old-school, but could prove successful, as it would mean not even the actors involved in the show would know which characters live and die, who claims the Iron Throne, and what will happen to the last remaining dragons. Additionally, it also seems a smart move considering the plot point leakage issues the series has battled in the past and the recent HBO hack that left the network and the show extremely vulnerable.
At this point in time, however, these remarks must be taken at face value. HBO has neither confirmed nor denied the report, according to Entertainment Weekly, and Bloys hasn't yet stepped forward to follow up on the claim. 
Thrones showrunner and executive producer D.B. Weiss previously spoke about the tacts he and fellow creative David Benioff would take to protect the final season's secrets. Expectedly, he remained tight-lipped: "We don't even want to tell you because if we do then somebody will figure out how to circumvent the things that we're doing."
Game of Thrones will kick off production on its eighth and final season, which consists of six episodes, in October. It's set to debut in either late 2018 or 2019, according to Bloys. "They have to write the episodes and figure out the production schedule. We'll have a better sense of that once they get further into the writing," the executive told EW. "One of the hallmarks of the show has been how cinematic is it. The show has proven that TV is every bit as impressive and in many cases more so, than film. What they're doing is monumental. When you see these battles in season 7, and what I imagine season 8 will be, it's a big, big show."
For now, discover the untold truth of Game of Thrones.